How Long Do I Have To Sue After A New York Car Or Truck Accident?
Sponsored answer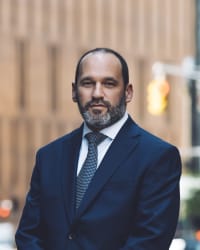 Contact me today
Answer
The statute of limitations to file a lawsuit after a motor vehicle accident varies. In New York, the statute of limitations in nonfatal motor vehicle crashes is three years. If the accident involves a City of New York or other municipal vehicle, the statute of limitations is much shorter and it is vital to start the process right away. If you have been involved in a truck accident, filing a claim as soon as possible ensures there will be enough time to conduct due diligence. No matter the type of vehicles involved in a crash, a lawyer can defend your claim and fight for fair compensation from day one.

Understand The Statute Of Limitations

Statutes of limitations establish the period for which you can bring legal action. In New York, you have three years from the date of the crash to file a lawsuit. If there is a fatality, you have two years to file a wrongful death lawsuit.

You only have 90 days to file paperwork if the crash involves a City of New York or other municipal vehicle. While you have the right to self-representation at any stage of your claim, doing so can be detrimental to your case. Contacting a personal injury lawyer as soon as possible can prevent filing deadlines from being missed and you do not have to face insurance companies alone.

Legal Complexities Of Trucking Accident Cases Call For Prompt Action

Although the statute of limitations is the same for trucking accident cases, it is still imperative to act quickly if you have been involved in a crash. There are specific legal issues that must be addressed in trucking accident cases that do not arise in other motor vehicle crash cases. During a trucking accident investigation, your attorney must first determine who is at fault. This may be the truck driver, maintenance workers or the trucking company. The truck driver's training, knowledge, Commercial Vehicle Driver's license and log book will also be heavily scrutinized. In addition, your attorney will review the trucking rules and regulations to determine if the trucker complied with state and federal laws. Starting an investigation as soon as possible can ensure that evidence is preserved and allow greater time for due diligence to be conducted. Lastly, injuries sustained in trucking accident cases are often serious. The sooner you file suit the sooner you can fight for compensation for your injuries.

The Clock Is Ticking. Do Not Wait To Call A Lawyer

Knowing what to look for during your search can help you select the attorney who can best assist you. This allows you to put your energy into recovery instead of dealing with claim adjusters. If your no-fault insurance denies your claim for whatever reason, such as not attending a doctor appointment or filing paperwork properly, your insurance company may stop paying your medical bills. You may experience a delay in treatment and payment of medical bills. A seasoned motor vehicle accident lawyer will stand up to the insurance companies and challenge denials.

Furthermore, the lawyer you select should have experience and past results in handling simple and complex motor vehicle accident cases. They should be up to date on New York laws and statutes of limitations. Dedicate time to reviewing their past results both in and out of the courtroom. Once you have completed your research, meet them in person before signing a retainer agreement. Personal injury attorneys only collect fees if they win your case. You do not need deep pockets to have high-quality representation.
Disclaimer:
The answer is intended to be for informational purposes only. It should not be relied on as legal advice, nor construed as a form of attorney-client relationship.
Other answers about Motor Vehicle Accidents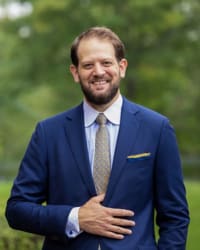 The first thing to know about car accident cases in New York is that very few actually proceed all the way to trial. Roughly 95% of all New York auto …Sponsored answer by Daniel S. L. Rubin
If you are injured in a motor vehicle accident in Minnesota, you may be eligible to receive payment for medical expenses related to the crash, lost …Sponsored answer by Chris Vilione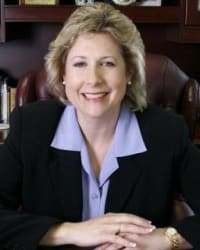 After a car wreck, or any other vehicular accident, including trucks or motorcycles, seek medical attention.  After seeking medical attention, you …Sponsored answer by Rebecca J. Britton
Contact me
Required fields are marked with an asterisk (*).
To:

Craig D. Rosenbaum
Super Lawyers:

Potential Client Inquiry