About Steve Knopper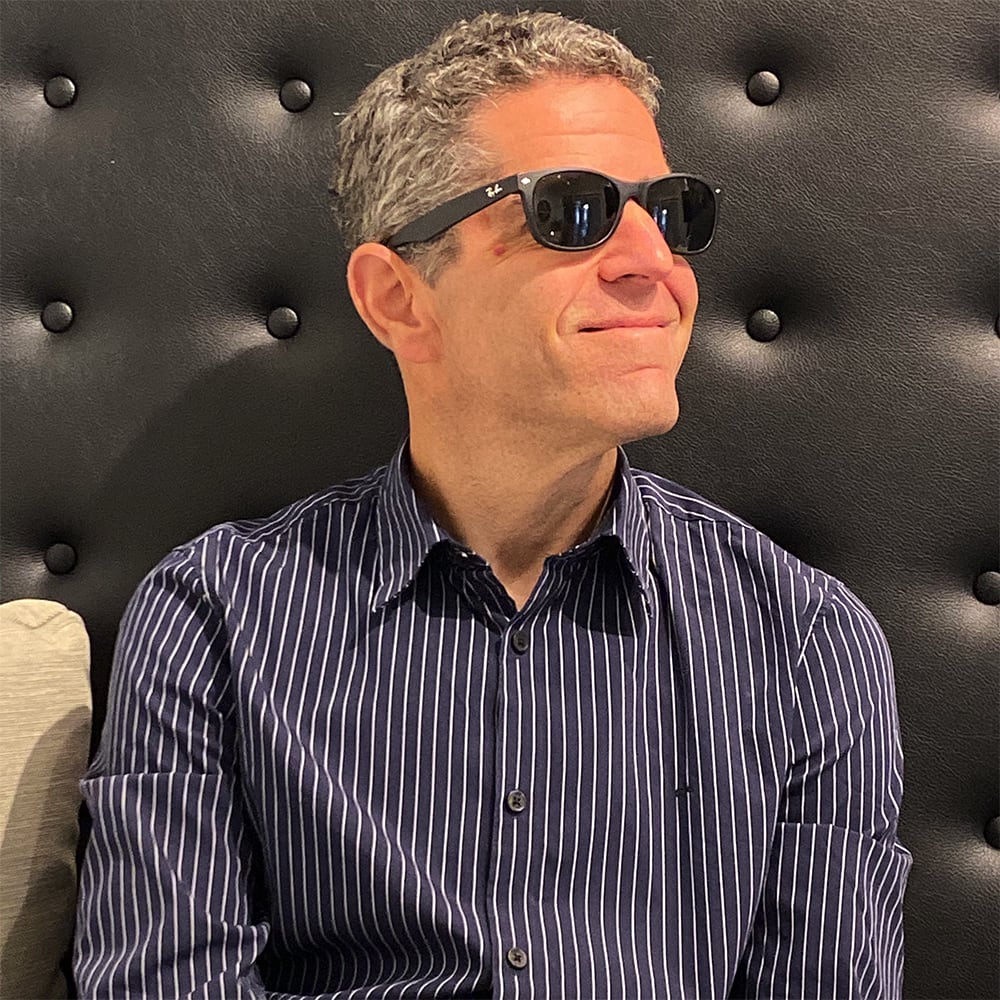 Steve Knopper
Articles written
54
Articles written by Steve Knopper
What was it like being part of the first wave of women attorneys? Nine Oregon lawyers tell all
By the 1970s, many female law students were no longer completely alone in their classes, as Sandra Day O'Connor had been. Many male colleagues were supportive, too. "Being a woman provided me access and visibility that perhaps I wouldn't have had if I'd been a man," recalls Janet Hoffman. But problems remained. Some Portland social clubs, where attorneys held crucial meetings, remained male-only for another 20 years. The odd male law student could still turn to a female classmate in …
Immigrant attorneys share their journeys to, and visions of, America
It's no surprise that Florida's most common immigration stories have to do with escaping Fidel Castro's Cuba. Many of these end happily—Giselle Carson and Jorge Espinosa, for instance, escaped the island when they were kids, then grew up to become lawyers. Carson, a shareholder at Marks Gray in Jacksonville, left on a plane when she was 15 years old, thinking she was taking a two-week vacation in Czechoslovakia, until her parents told her they were actually declaring asylum in Canada. …
Matt Holohan and Karam Saab try to reunite families separated at the border
One Tuesday last June, while Karam Saab was writing a letter arguing with the U.S. Patent and Trademark Office over one of his clients' rejected inventions, he received an urgent email. A single mother from Guatemala was being held at an ICE detention facility in nearby Aurora; immigration officials had separated her from her 10-year-old adopted daughter, who was at a New York facility. As a patent attorney, Saab had little experience with such cases. But he rushed to the suburbs to meet the …
Eight LA attorneys recount their journeys to America
Some were escaping tyranny: in the Soviet Union, Iran, Cuba. Some were escaping war: Iran-Iraq, Afghanistan, the aftermath of World War II. Others simply wanted more opportunities for themselves and their children.  But it was never easy. They had to move around the country; they had to wait for their parents to learn new trades. If they didn't learn English, other children might beat them up. "Kids are mean," says Kelly Chang Rickert, owner of a family law practice in LA, who came to …
An oral history of the first wave of female attorneys
By the mid-1970s, women graduating from law school were no longer outliers, the way Sandra Day O'Connor and Ruth Bader Ginsburg had been. True, only a few women graduated from Tulane University Law School classes in the early '70s, but Rose McCabe LeBreton recalls women making up a third of her 1976 class.  "My husband was a year ahead of me," she says. "His class was 25 percent women."  Despite the progress, women in Louisiana still had to contend with outrages like major New …
Five local lawyers mull the changes in their industry over the past six decades
In the late '50s and early '60s, law firms and courtrooms were very different places than they are today. No televisions in the courtroom. No air conditioning, either. If you wanted to brush up on a case, your best bet was to walk down the hall and visit the attorney who specialized in that area. And when you did that, you'd rarely encounter women or people of color. Law schools were generally easier to get into, and firms often gave young attorneys a chance without a super-rigorous …
Eight lawyers recount their journey to America
It turns out that many of the tired, poor and huddled masses yearning to breathe free went on to law school. They specialized in practice areas such as corporate finance, personal injury and, naturally, immigration. Some learned about U.S. law by watching TV.  "If I tell you, you're going to laugh, but it's true: Matlock and Perry Mason," says Elsa Ayoub, owner of an eponymous firm. "I was fascinated by the arguments in court—and then the excitement at the end when they win. …
Six immigrants share their journeys to become Michigan attorneys
For many immigrant attorneys in Michigan, the hard part was getting out. The titular owner of George P. Mann & Associates in Farmington Hills was a teenager in Romania in 1964 when his family, after 15 years of planning, finally escaped. Mani Khavajian, principal attorney at his solo firm in Birmingham, fled Iran with his brother and parents after the 1979 revolution. "We were watching, basically, the country burn before our eyes," he says. And while Carrie Pastor-Cardinale, owner of …
A case of the jitters, a bleeding ankle and a nearly missed entrance couldn't keep 7 Texas lawyers from their dates with the nation's highest court
Sometimes you can pick out a Texas attorney at the U.S. Supreme Court by looking down—at the feet.  "I remember going through security and they said, 'You're obviously from Texas. I don't think I've ever seen anyone that's going to argue a case in boots,'" recalls Dallas litigator Brian P. Lauten. And in the case of Corpus Christi's Bob Hilliard, his boots ended up being more than fashion—they were a sort of protective armor.  Texas attorneys have argued incredibly …
Washington attorneys share their experiences immigrating to the U.S.
Washington state's immigrant population has more than doubled since 1990, a boom reflected in its legal community, whose immigrant members have journeyed here for a variety of reasons. Hector Quiroga came in 2000—when narcoterrorists were assassinating officials in Colombia, where his dad had been a judge and senator. Kripa Upadhyay's parents were activists under a repressive government in Nepal. Her family was targeted with pressure-cooker bombs and home shootings.  Others came for the …
Find top lawyers with confidence
The Super Lawyers patented selection process is peer influenced and research driven, selecting the top 5% of attorneys to the Super Lawyers lists each year. We know lawyers and make it easy to connect with them.
Find a lawyer near you