About Steve Knopper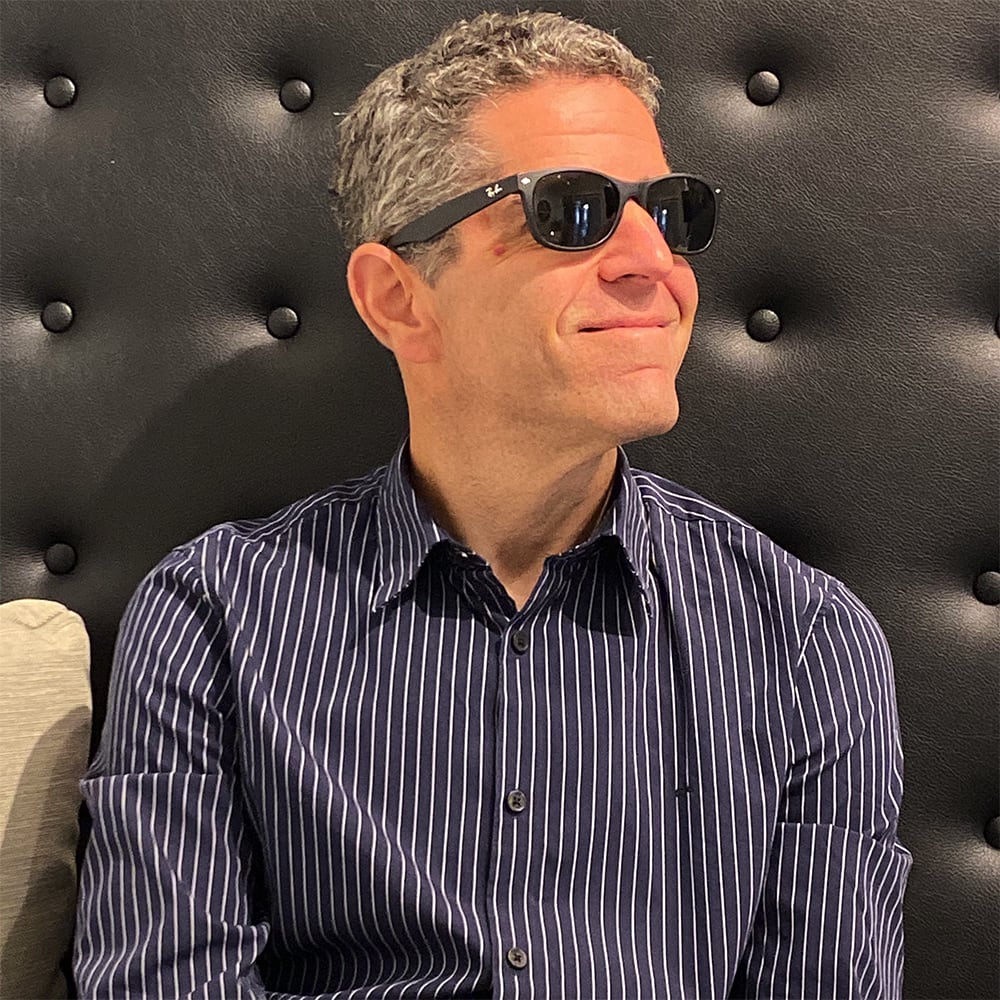 Steve Knopper
Articles written
54
Articles written by Steve Knopper
An oral history of lawyers who started practicing in the 1960s
In the '60s, attorneys called their next witnesses from phones in courtroom lobbies. Men graduating from law school might be drafted into the military. Holland & Hart, the biggest firm in Denver, had 30 attorneys. And women and minorities—including aspiring Jewish lawyers—had a hard time even getting into law school or procuring top jobs at firms.  "We had torts classes, contracts, future interests, basic property. Those were bread-and-butter-type courses," recalls Chuck …
An oral history of immigrants in Illinois law
Moving to another country is never easy.  When 10-year-old Dhenu Savla and her family arrived from India in 1991, she felt a sense of "disempowerment," as she calls it. "This place was foreign. There were rules, there were customs, that were not familiar. People looked at me as an outsider." She faced bullying at school, but as she grew older and more used to American life, she decided to become an immigration lawyer to help others feel stronger and more at home. Not all …
An oral history of those who fought "We don't hire women" law firms and handsy judges to make legal history
"You're taking the place of a guy who has to support his family."  Just about every woman who attended law school before 1980 had to contend with a variation on that line. It was often one of the nicer things they heard. A male classmate of Mary F. Voce, a Greenberg Traurig shareholder who graduated from the University of Virginia School of Law in 1969, told her that he wouldn't be able to concentrate if she continued to sit next to him. She suggested he move.  "I realized right …
An oral history of women who began practicing law in the early 1970s
By the time they went to law school at Harvard and Penn and BU in the 1970s, women found female colleagues, and when they interviewed with firms, they found one or two women forebears. "I felt I was accepted as a lawyer," recalls Faye Cohen, a 1972 law school graduate now practicing in Philadelphia.  But Cohen and her peers still had battles to fight. One opposing counsel in a long-ago arbitration hearing told Martha Hartle Munsch, now an equity partner at Reed Smith in Pittsburgh, "Shut …
Boulder's Hutchinson Black and Cook allows its partners a year off
Fifteen years ago, Brad Peterson was hanging out in a blueberry patch at his brother-in-law Sven Olaf's house in Mellbystrand, Sweden—the address was actually 2 Blueberry Way—when he received a phone call from Chris Ford, an attorney at his firm, Hutchinson Black and Cook in Boulder, who needed advice on a case.  "I'm in a blueberry patch," Peterson responded. "Why are you bothering me?" Peterson, now 60, was on the first of three sabbaticals he has taken as part of HBC's …
And will it make a comeback?
In 2005, Kathryn Miller was in the middle of an employment discrimination deposition on the plaintiff side, and she and opposing counsel were shouting objections—"going at it, which is what you do," she says—when her client burst into tears.  During a break, Miller huddled with her. "What's wrong?" she asked. "Things are going really well." "This is not about me or my issues anymore, is it?" the client responded. "This is about you and the other lawyer and all the …
And other memories of the high court from eight former SCOTUS clerks
There's nothing quite like being a U.S. Supreme Court law clerk. During a one-year term, clerks typically work 80-hour weeks, performing duties like reviewing Petitions for Writs of Certiorari and recommending whether a justice should vote to hear a case.  But it isn't all work. Some clerks have played tennis with Justice William Rehnquist, enrolled in Justice Sandra Day O'Connor's yoga classes, putted golf balls with Justice Byron "Whizzer" White in his office, and participated in …
Former clerks to the U.S. Supreme Court talk about their experiences at the center of American law
They were there for some of the biggest cases in the last 50 years: Swann v. Charlotte-Mecklenburg Board of Education, U.S. v. Nixon. They were there on 9/11. They learned firsthand about Justice Antonin Scalia's decades-long friendship with his philosophical rival, Justice Ruth Bader Ginsburg, and they sat at the feet of Justice Marshall as he regaled them with stories about civil rights in the Deep South.  And their justices were there for them, too: when a parent died, when a letter of …
An oral history of Minnesota women who started practicing law in the 1960s and '70s
In 1969, when Judith Oakes graduated from the University of Minnesota Law School, there were only three other women in her class. A male classmate asked why she had the audacity to take his buddy's spot: "Nobody's ever going to hire you as a lawyer anyway," he told her. Recalls Oakes: "I thought that was pretty odd, because I knew my LSATs were higher than his." By 1977, when Rebecca Egge Moos graduated, 30 percent of her classmates were women. The number of bathroom stalls was …
An oral history of five Pennsylvania attorneys who graduated from law school in the 1950
Back then, few people took the LSAT, and Pennsylvania law students needed established "preceptors" to shepherd them through their degrees and early careers. Only a handful of women were in each class. Young attorneys often majored in law and minored in the Korean War. Many married young, started families quickly and established firms to make money any way they could.  Here are the stories of five Pennsylvania attorneys who earned their law degrees in the 1950s and are still practicing. …
Find top lawyers with confidence
The Super Lawyers patented selection process is peer influenced and research driven, selecting the top 5% of attorneys to the Super Lawyers lists each year. We know lawyers and make it easy to connect with them.
Find a lawyer near you