About Susan Wenner Jackson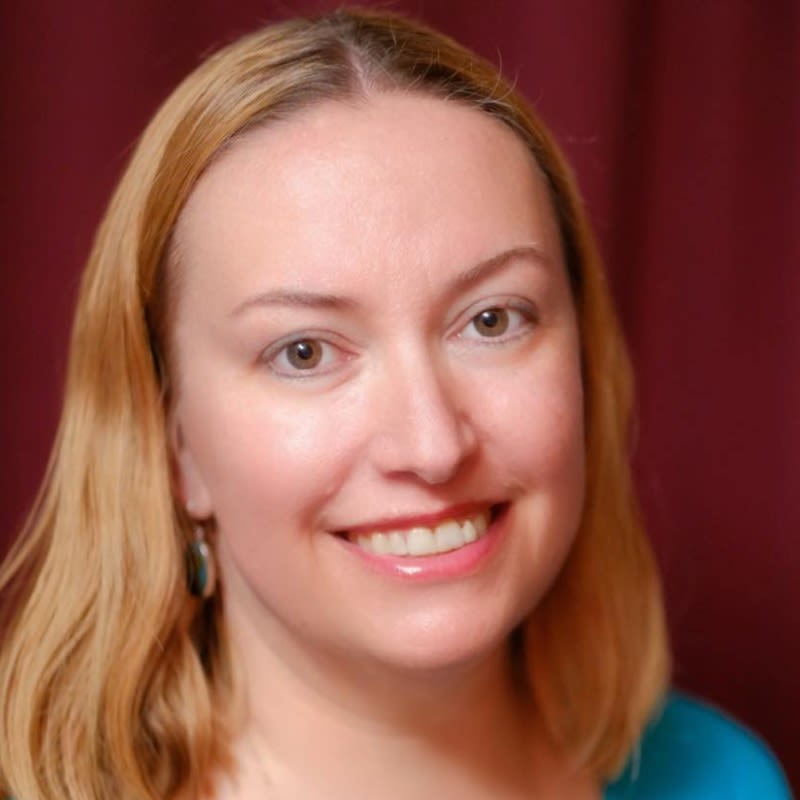 Susan Wenner Jackson
Articles written
22
Susan Wenner Jackson is a freelance writer and content marketing manager for Kroger Precision Marketing. She holds a master's in journalism from Northwestern University's Medill School and a bachelor's in English/journalism from Miami University. Susan lives with her husband, their two children, and two dogs in a northern suburb of Cincinnati, Ohio.
Articles written by Susan Wenner Jackson
How Craig Dilger defended the University of Louisville against furious fans
When a group of angry fans sued the NCAA over the loss of the University of Louisville men's 2013 basketball championship title—and pulled the U of L into the lawsuit—Craig Dilger, repping for the university, had to strike a delicate balance. The team had been stripped of its title—and all 123 wins from 2011 to 2014—after a woman alleged that a former U of L staffer had paid her escort service to perform striptease dances and sexual acts for prospective and former basketball players …
... Michelle Martin always answered
Running a solo law practice, being a single mom and teaching yoga on the side, Michelle Martin balances it all with a low-key charm that might make you think it all came easily.  It didn't. "A compilation of a lot of things helped me get to where I am today," says the 37-year-old Columbus personal injury attorney. "First, my faith in God." Martin also credits her parents and grandparents for emphasizing education, hard work and an entrepreneurial spirit. Finally, there are friends, …
Barbara Howard has held the reins at both her state and city Bar associations 
Growing up in the manufacturing town of Toledo during the 1950s and '60s, Barbara J. Howard knew exactly what she wanted to be—and it wasn't a nurse or teacher. "I decided I wanted to be a lawyer, and, thankfully, no one in my family said, 'You can't, you're a female,'" says Howard, who practices family law in a modest office that seems a good fit for her down-to-earth style. From her ninth-floor Mercantile Center office, she has a view of the SkyStar Wheel on downtown …
How Brock Denton, Kelley Brandstetter Tracy and their KMK colleagues helped Cincinnati soccer make it to the majors
In a town where professional baseball and football have long reigned supreme, a new soccer team, Futbol Club Cincinnati, shook up the local sports scene right from its first kickoff in 2016. And among the orange-and-blue sea of fans at the University of Cincinnati's Nippert Stadium, you'll almost always find Brock Denton. So when he heard that FC Cincinnati was looking to join Major League Soccer, Denton reached out to the team's majority owner, Carl H. Lindner III, whose family Denton …
Charles and Ellen Rittgers built a thriving firm together—and brought son Charlie into the fold 7 years ago
When your family business is a small-town law firm with high-profile cases, dinner table conversations can get pretty interesting.  Charles H. and Ellen B. Rittgers had two young children, 8-year-old Charlie and 4-year-old Annie, when they started their own firm together in 1991, along with another partner, John Mengle. Charles practiced mostly criminal defense law, while Ellen focused on divorce cases. Sometimes, Charles' clients made local, even national news—prompting questions from …
Lexington attorney Peter Perlman learned early in life that one person can have an outsized impact on others
Peter Perlman learned about charity from his parents' quiet example. He remembers how cash-strapped customers would put future Christmas gift purchases on layaway at his family's five-and-dime store in South Fort Mitchell, Kentucky. "A lot of times, come Christmas, they didn't have the money, so I wound up—sometimes walking, sometimes taking my bike—delivering people's layaways, and if they didn't have the money, my dad would give it to them," he recalls. "In addition, he …
Louisville attorney Laura Landenwich sued the Rowan County clerk for refusing to issue marriage licenses after the U.S. Supreme Court approved same-sex marriage
When Laura Landenwich decided to focus her practice on civil rights, she expected most of the cases to be uphill battles. What she didn't expect was for one of them to put her in the global spotlight before she turned 40. At age 36, Landenwich took on a headline-grabbing suit against Rowan County Clerk Kim Davis, who in 2015 refused to issue marriage licenses to anyone, gay or straight, because of her religious opposition to same-sex marriage. The clerk's action followed the landmark U.S. …
When a professional colleague gets in hot water, Alvin Mathews Jr. is on the case
Alvin Mathews Jr. learned his first lessons in business as a 10-year-old boy helping out at his father's used car and body shop. These included: Be kind; whatever task you're working on, do it to the best of your ability; and see a job through to the end. "I'm just enjoying helping people; that's really the foremost thing I get out of practicing the law," he says. "Being able to encounter clients who need help and then helping them to the best of my abilities." Growing up in …
When family law gets complicated, it's good to have Phyllis Bossin in charge
Family law can get messy, complicated and hurtful—and not just for the clients. "When you see people who hate each other more than they love their children, it's painful," says Phyllis Bossin, who's been practicing family law in Cincinnati since 1977.  "You care about your clients—and their kids. There are definitely cases that just keep you up at night." No surprise that the custody cases are usually the hardest. Bossin lists the factors that come into play: mental health …
How Martijn Steger created a top-rated international law practice based in an unlikely locale
When Martijn Steger proposed launching a global law practice in Columbus, Ohio, some laughed at the idea. Steger is the one smiling now. The senior partners at Kegler, Brown, Hill & Ritter saw the potential in Steger's idea 27 years ago, hiring him two years out of law school and supporting his efforts to build the firm's global reach. At the time, Kegler Brown's 30-some attorneys were devoted to litigation and business/government relations. Since then, the firm has doubled in size, …
Find top lawyers with confidence
The Super Lawyers patented selection process is peer influenced and research driven, selecting the top 5% of attorneys to the Super Lawyers lists each year. We know lawyers and make it easy to connect with them.
Find a lawyer near you