About Susan Wenner Jackson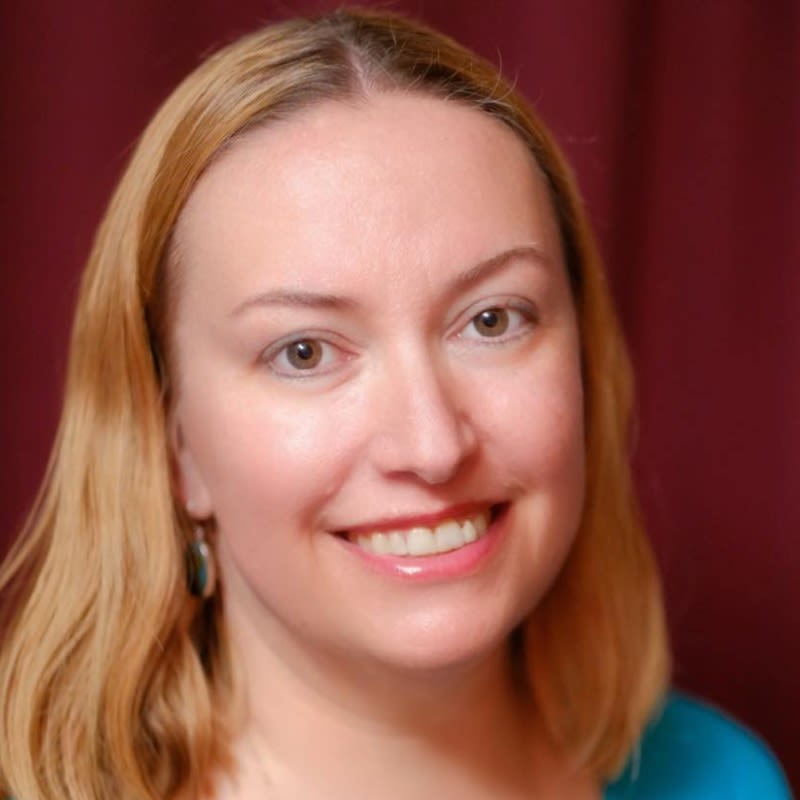 Susan Wenner Jackson
Articles written
22
Susan Wenner Jackson is a freelance writer and content marketing manager for Kroger Precision Marketing. She holds a master's in journalism from Northwestern University's Medill School and a bachelor's in English/journalism from Miami University. Susan lives with her husband, their two children, and two dogs in a northern suburb of Cincinnati, Ohio.
Articles written by Susan Wenner Jackson
Robert Pitcairn Jr., whose clients have also included the Cincinnati Bengals, doesn't do anything halfway
Some lawyers were inspired to go into the profession by a relative, a family friend or Atticus Finch. For Robert Pitcairn Jr., it all began with the mob. When Pitcairn was a teenager, his father had to testify at a tax evasion trial of Mayfield Road Mob member Peter "Tito" Carinci, and brought his son along to observe. The law-abiding Robert Pitcairn Sr. had nothing to do with the Cleveland crime syndicate that was operating in Newport, Ky., but he had written a personal check to cover a …
Super-connected trial attorney David Kamp built his career by being the 'lawyer's lawyer'
David Kamp defies just about every (unfair) trial lawyer stereotype. The 57-year-old managing partner of Cincinnati's White, Getgey & Meyer is known more for his "respectful," "reasonable" and "compassionate" demeanor than any cutthroat courtroom tactics. He doesn't get clients from TV commercials or public relations campaigns; law firms and legal adversaries are the ones who usually send business his way. A family man who treats clients and colleagues like friends, Kamp …
George Yund hits home runs for Minor League Baseball
Nearly all Major League Baseball players start their careers in Minor League Baseball, but George Yund went in the opposite direction. Starting in the majors, he later moved into the minors—and has stayed there for two decades. Yund's entry into the world of baseball was something of a fluke. The 56-year-old labor and employment lawyer for the Cincinnati firm Frost Brown Todd fondly recalls his first legal experience with professional baseball: representing the Cincinnati Reds in player …
Alphonse Gerhardstein helps protect Ohio's youngest prisoners
For Alphonse A. Gerhardstein, practicing law means amplifying society's least powerful voices. In his 31-year career, he has fought for equal rights for minorities, lobbied for women to have full access to abortion services and helped people with disabilities get a fair shake in jobs and schools. But the 56-year-old's work on behalf of prisoners-particularly the youngest in the system-could become his crowning achievement. As of this magazine's printing, Gerhardstein, of Cincinnati-based …
Three upstate attorneys talk about the high secrets and public hysteria that come with representing accused terrorists
Defense attorneys are used to representing unpopular clients. But accused terrorists? Three upstate New York attorneys recently discovered that representing America's public enemy number one can present some unique challenges.      Stung in Albany    An FBI sting operation in New York's capital city led to a career first for two hometown attorneys. U.S. Magistrate Judge David Homer tapped Terence L. Kindlon, 60, and Kevin A. Luibrand, 48—both veterans, both experienced in federal …
Hilary Vollmer, behind the scenes at the nation's largest grocery chain
Hilary Vollmer has made life a little easier for millions of people who shop at Kroger, the nation's largest traditional grocery chain. But as they fill their carts, gas tanks and prescriptions, most customers have no idea who she is. As corporate counsel for The Kroger Co., the 34-year-old Vollmer oversees a broad array of legal areas: information technology, advertising, loyalty programs, sweepstakes and fuel. Since joining the company in 2002, she has worked on deals that changed the way …
Ashley Hess and Kevin Ghassomian raise their glasses to worthy causes
When Ashley Hess and Kevin Ghassomian moved to Cincinnati a few years ago, the two recent law school grads had a few things in common. Working at the same law firm, Greenebaum Doll & McDonald, both men were in their late 20s; both had grown up in the South and recently relocated to Cincinnati for their jobs; and both were looking to expand the social scene for young professionals.   "Neither of us knew anyone," Hess says. In a big city with a small-town community vibe, Hess and …
A childhood visit to the Deep South helped propel Sharon Zealey into a life spent fighting inequality
Though she was born in St. Paul, Minn., Sharon Zealey grew up in Nashville, Tenn., during the 1960s and 1970s — when segregation and racism were openly tolerated and practiced throughout much of the South. "Nashville was not as bad as other parts of the South," at least not as overtly, she says. But when she visited family in Mississippi, the stark contrast opened her eyes to a more obvious form of discrimination. Everywhere they went — public swimming pools, parks, restaurants, …
Kent Wellington connects children who need advocates with lawyers who can help — starting with himself
Kent Wellington is one lucky guy, and knows it. The athletic 39-year-old attorney grew up with two loving parents, got a solid education that led to a successful career as a litigator, married the woman he loved, has two terrific kids and lives a comfortable, happy life in an upscale Cincinnati neighborhood. With so much good fortune, he decided he needed to give something back.    In a city where nearly half of the students in public schools don't graduate from high school, "the …
Katherine Cook Morgan sends law students back to high school to help teenagers make sense of the law
Translating "legal-ese" into plain English is no easy task, even for experienced lawyers. But as a student at the University of Cincinnati College of Law in 1997, Katherine Cook Morgan found herself having to explain the ABCs of law to local high school students. Morgan was participating in the Street Law program, a nationwide effort in which students from 70 law schools teach practical law in high school, juvenile justice, prison and community settings.   "The idea is to give high …
Find top lawyers with confidence
The Super Lawyers patented selection process is peer influenced and research driven, selecting the top 5% of attorneys to the Super Lawyers lists each year. We know lawyers and make it easy to connect with them.
Find a lawyer near you