About Erik Lundegaard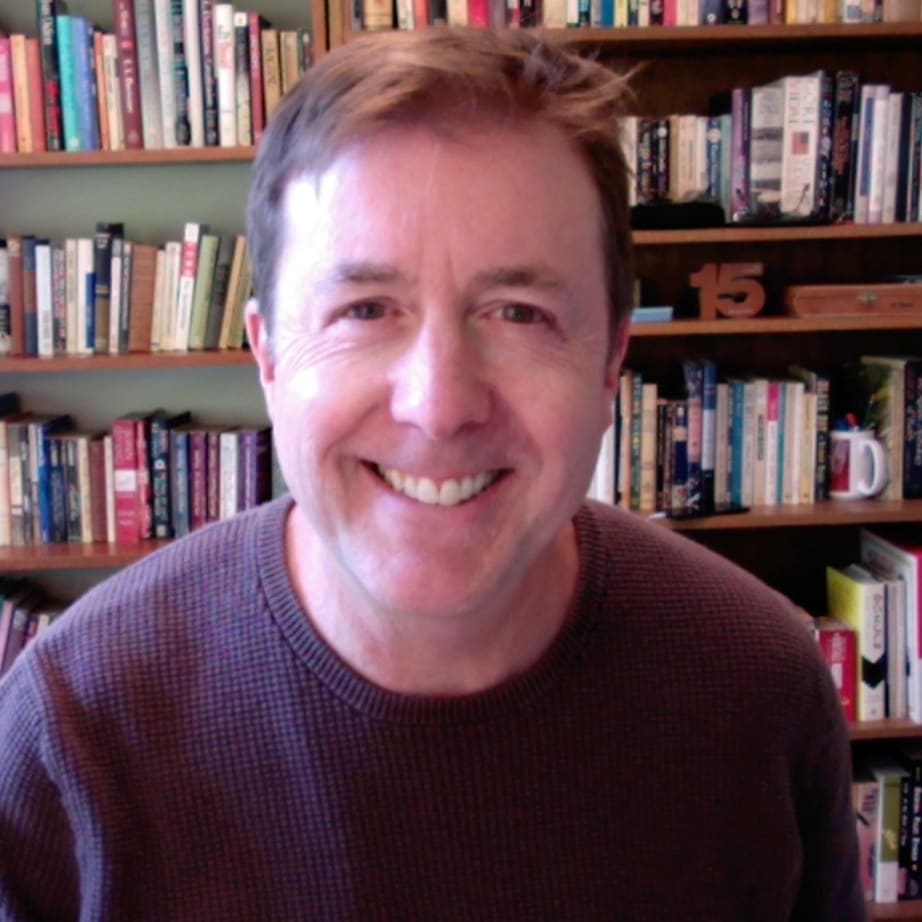 Erik Lundegaard
Articles written
149
Erik Lundegaard has been a senior editor at Super Lawyers since 2005 and its editor in chief since 2013—during which time the magazine has won close to 100 journalism awards around the country. His freelance writing has been published by The New York Times, Los Angeles Times, Slate, Salon, MSNBC.com, The Christian Science Monitor, The Seattle Times and The Believer, among others. He has a B.A. in English from the University of Minnesota, studied Mandarin Chinese in Taipei, Taiwan, and lives in Seattle, Washington, where he is a long-suffering Seattle Mariners fan. In his spare time, he is working on a book about the movies of James Cagney.
Articles written by Erik Lundegaard
A Kentucky bankruptcy attorney talks about the COVID-19 fallout
In 2007, when Charity S. Bird was a two-year associate with an Atlanta law firm, she was going through records and securities in a failed mortgage broker's office and kept coming across the names of big banks: Goldman Sachs; Bear Stearns. At one point, she turned to the senior partner on the case and said, "The big banks are going to have to fail. This is not going to work. I mean, this is a nightmare." The partner stared at her. Finally, he said: "That is the dumbest thing I've ever …
It was a long path to the law for T. McCall Stern; she wouldn't trade it for anything
T. McCall Stern grew up in Brandon, Miss., with the attitude that anything her three brothers could do, she could do, too. They certainly made her prove it. "I learned to swim," she says, "because my older brother threw me in the pool and said, 'There you go.'" Then there's the story of how she learned to drive a manual transmission. Buckle up.  Her father ran an auto-body shop and gave her a vehicle when she was in high school. "He thought it would be funny to put me in a 1985 …
Four New York lawyers talk about how the COVID pandemic is affecting real estate, estate planning, employment and bankruptcy law
How is the COVID-19 pandemic affecting your practice area? Real Estate "In my 35 years of practicing law in New York state, I've never seen anything like it. I'm getting multiple calls and emails, daily, from people and companies looking to get out of their commercial and residential leases. Even the purchasers of luxury condos are looking to rescind deals and are no longer willing to consummate their multimillion-dollar real estate transactions. It's impacting everyone—from …
How long can Broadway stay shuttered? A Q&A with entertainment attorney Loren Plotkin
In the 1970s, Loren Plotkin, a banking and real estate attorney, was asked by producer Barry Brown to be the lawyer for a revival of the Stephen Sondheim-Jule Styne musical, Gypsy, starring Angela Lansbury. "He was opening a door for me and I wanted to walk through," says Plotkin. "I promised I'd learn everything I could and hopefully not mess it up." He didn't. Since then he's worked on such Broadway hits as Rent, Avenue Q, In the Heights and Hamilton. We spoke to him about the …
What real estate attorneys think the road ahead may look like
Shortly after Memorial Day, Phillip N. Coover, a real estate attorney and partner at Ice Miller in Chicago, did something he hadn't done for months: He got into his car and drove to the office. "I had to grab a document with an original signature for a closing on Monday," he says. "It was strange. One, I got to downtown Chicago in 19 minutes. It usually takes me 45. It was just very eerie. No one was around. … I'm just going by blocks and blocks of businesses that are not making …
There's less red tape and fewer fees, but you have to qualify
When the Small Business Reorganization Act was signed into law in August 2019 and enacted in February 2020, Charity S. Bird, a bankruptcy attorney at law firm Kaplan Johnson Abate & Bird in Louisville, Ky., welcomed Subchapter V, a new Chapter 11 bankruptcy designation, as a useful tool for small businesses. But she assumed it wouldn't lead to a flood of clients. "It was better than a regular Chapter 11," she says, "because you don't have to pay quarterly fees, you don't have to …
Joshua Stein talks about how commercial real estate can survive the COVID-19 pandemic
Joshua Stein wasn't sure what type of law he wanted to practice until he took a Columbia Law class in commercial real estate transactions in the late 1970s. There, he learned the step-by-step rigor of real estate deals as well as the creative possibilities within those deals. He's now one of the top real estate lawyers in one of the top real estate markets in the world, New York City, which also happens to be the epicenter for the COVID-19 pandemic. We reached out to him last year to get …
Lesson one: Don't make your complaints on Facebook or Twitter
Let's say you notice some unlawful activity at your job—anything from sexual harassment to unsafe working conditions—and you make a complaint through the proper work channels or to a government agency such as the U.S. Equal Employment Opportunity Commission. That is considered protected speech by the first amendment of the U.S. Constitution. If you got fired for exercising your free speech rights, you would probably have a good case. "The freedom of speech law, a federal law, also …
For some, things are simply slower; for others, their entire practice is on hold
It's early April, and it's rare to phone an attorney and not hear a child in the background. Everyone is suddenly working from home. Amid social isolation and shelter-in-place orders, it's the new normal. The COVID-19 pandemic has also put some practices on hold. "Most of my cases are being continued three months out," says Los Angeles-based criminal defense attorney Louis J. Shapiro. As for new clients? "Very few," he says. "People aren't going out, so crime is down. Evidently, …
Longtime work-from-home attorney Venkat Balasubramani offers best practices and a glimpse into a legal world in transition
In 2015, Washington Super Lawyers magazine featured Venkat Balasubramani, an intellectual property lawyer and litigator who had, for the time, a unique work-from-home practice. "Does it really matter if you go to an office?" he asked rhetorically back then. "Most people these days have stuff on their computers and PDF files anyway, right? Nine out of 10 lawyers probably have a laptop, and 90 percent of their stuff is on that laptop." He said he sometimes went years before meeting a …
Find top lawyers with confidence
The Super Lawyers patented selection process is peer influenced and research driven, selecting the top 5% of attorneys to the Super Lawyers lists each year. We know lawyers and make it easy to connect with them.
Find a lawyer near you