How 'Our Terms Have Changed' Affects Class Action Settlements
A new strategy from plaintiff's attorneys may prevent companies from cheating "large numbers of consumers out of individually small sums of money"
By Erik Lundegaard | Last updated on January 10, 2023
Recently, you might have received an email from Amazon with a subject line that gave you pause: "Our Terms Have Changed." The email itself was short and to the point. "Previously, our Conditions of Use set out an arbitration process for those disputes," it read in part. "Our updated Conditions of Use provides for dispute resolution by the courts."
Even that might have given you pause. By the courts? Amazon is going to take me to court?
It's actually the opposite, says class action/mass torts attorney Steve W. Berman, of Hagens Berman Sobol Shapiro in Seattle.
"It's great for consumers," Berman says. "Now, instead of [class action attorneys] saying, 'Sorry, I can't help you, because you have to arbitrate,' we might be able to say to consumers, 'Yeah, we're going to do a mass arbitration. Sign up.'"
For more than 10 years, companies have increasingly included language in their user agreements that forbid consumers from engaging in class action lawsuits.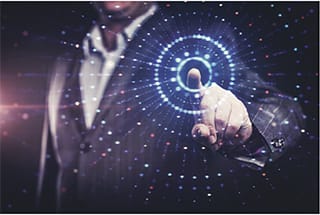 This was particularly true after the U.S. Supreme Court ruled on AT&T Mobility v. Concepcion in 2011. Initially concerning a $30 sales tax on what AT&T advertised as free phones, the case was constituted a class action even though AT&T's user agreements included a class action waiver. But state law in California, where the case was filed, held that some class action waivers were "unconscionable" and can be waived themselves.
"The California courts believe that the terms of consumer contracts can be manipulated to insulate an agreement's author from liability for its own frauds by 'deliberately cheat[ing] large numbers of consumers out of individually small sums of money,'" Justice Stephen Breyer wrote in his dissent.
The Supreme Court's majority, though, ruled that the Federal Arbitration Act preempted state laws such as California's. Ever since, many user agreements included language waiving class actions. "You had to go into arbitration," Berman says. "Plaintiff's lawyers, we're generally not doing that, because [in many cases] you have to gather lots of people to make it financially viable."
In other words, no one wants to spend thousands to win a $30 claim.
"I can't tell you how many cases over the years, probably hundreds of cases, where the first thing I have to say is 'Do you have an arbitration agreement?' They say yes. 'Sorry, you have a good case, but I can't do anything about it," Berman says.
So why did Amazon suddenly switch gears about its arbitration agreement? It's related to a new strategy instituted by the Chicago law firm Keller Lenkner.
"I filed a case in Seattle against Amazon," Berman says. "It's a price-fixing and illegal monopolization case. … But because of the arbitration clause, my clients had to be people who bought goods on someone else's platform and not on the Amazon platform."
Then the lawyers at Keller Lenkner contacted him and filed individual arbitration claims for those who bought the goods on Amazon's platform, Berman says. "I think it was 60,000 arbitration claims. They flooded them. And it's very expensive for Amazon. … I heard they were facing something like a couple $100 million in arbitration fees. So they decided to take their chance in court rather than just shell out millions and millions just for the arbitration fee."
The Keller Lenkner firm has done the same with a lawsuit against Amazon's Echo, alleging it was recording customers without consent, and against the delivery service DoorDash.
As soon as Amazon dropped its arbitration clause, attorneys from Keller Lenkner approached Berman again. "And we filed a new antitrust case together that encompasses—now—sales or purchases on the Amazon platform," he says. "That greatly expands, by threefold or fourfold, the size of the case."
Berman and other class action attorneys are now considering this "flood the zone" strategy for other cases. "I'm looking at a case we have against Samsung, and they have an arbitration clause, and they moved to compel arbitration," he says. "So we're considering, you know, filing 10,000, 20,000, 30,000 arbitration claims."
Berman calls it "Getting Amazoned."
What do I do next?
Enter your location below to get connected with a qualified attorney today.
Additional Class Action/Mass Torts articles
State Class Action/Mass Torts articles
Attorney directory searches
Find top lawyers with confidence
The Super Lawyers patented selection process is peer influenced and research driven, selecting the top 5% of attorneys to the Super Lawyers lists each year. We know lawyers and make it easy to connect with them.
Find a lawyer near you