About Ross Pfund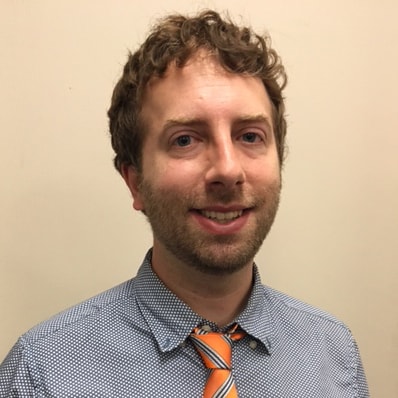 Ross Pfund
Articles written
127
Ross Pfund is the managing editor of Super Lawyers. He is the editor of the Minnesota, Colorado, Massachusetts, Louisiana and Southwest magazines. An award-winning editor and writer with more than 20 years of experience, he has a journalism degree from the University of Minnesota. His work has also appeared in the Star Tribune and the Norman County Index. As a child, he knew he was cut out for a career in journalism because he never once stuck his hand into his father's printing press.
Articles written by Ross Pfund
How expungement works and how you can speed up the process
On January 1, 2020, the Cannabis Regulation and Tax Act went into effect in Illinois. The bill, signed into law by Gov. J.B. Pritzker in mid-2019, allows Illinois residents 21 and older to legally possess small amounts of cannabis and marijuana-infused products. It also paved the way for the automatic expungement of infractions classified as "minor cannabis offenses"—meaning that there's a way to have those offenses removed from your criminal record. According to the state of Illinois, …
And what to expect when working with a personal injury lawyer
An auto accident can be a disorienting experience, but even so, there are some things you should keep in mind during the aftermath. For starters, says Matthew M. Holycross, a personal injury attorney with law firm Springer & Steinberg in Denver, it's important to seek medical treatment, whether it's via your primary care doctor, or, if you have serious injuries, the hospital. "Even if you're not feeling significant symptoms right away, the way the body tends to work, you'll start to …
How and why an Illinois resident can get their criminal charges expunged or sealed
For Illinois residents, there are plenty of reasons to consider having your criminal record expunged or sealed. Job searching and apartment hunting are two of the most common, due to background checks. "You never want a case, whether it's recent or from the past, to affect your future opportunities," says Illinois-based criminal defense attorney Matthew M. Fakhoury, who has handled thousands of expungements since founding Xpunge Chicago over a decade ago. "A common kind of …
A Minnesota family law attorney weighs in on common misconceptions
When it comes to child support, men are required to pay it more often than women, right? Not so, says family law attorney Jenna Eisenmenger of Midwest Family Law in St. Paul. Another common misconception is that once a child turns 18, current support automatically ends. However, Minnesota law stipulates that if a child graduates from high school after turning 18, support typically is owed until then. "So, for example, if a child turns 18 in January but they're not graduating until June, child …
A look at how it's calculated and the categories of support
Minnesota has four different categories of child support: Category 1: Basic Support First is basic support. This has to do with the fundamental needs of the child: things like food, clothing, diapers or formula, or school supplies for older kids. Basic child support is also the only one of the four categories of child support that is affected by a parenting time schedule. "The courts recognize that the more parenting time a parent has, the more basic expenses they're incurring for the …
Talking comics with the Philly patent lawyer
Joe Gushue still remembers the day in 1984 when his dad bought him his first comic book straight off a spinner rack in a mall bookstore. The Amazing Spider-Man #255 features Peter Parker contending with moldy bread before tangling with the evil Red Ghost and his Super-Apes. It might not be high on the list of storylines likely to be adapted for the Marvel Cinematic Universe, but it captured 4-year-old Gushue's imagination. That was likely his dad's plan all along. A long-time comics fan, …
When is a cabin trust a good idea, and when should you choose another route?
When the time comes to pass down the family cabin to the next generation, Minnesotans have a few options. One of those is a cabin trust, in which the cabin and funds are placed into a trust. Following rules set by the creator of the trust, a trustee—often but not always a member of the younger generation—oversees the decisions related to use, maintenance, and more. Before deciding to set up a cabin trust, David W. Jacobsen of Jacobsen Law Firm in Northfield suggests taking a step back. "I …
Guidance for Minnesotans seeking to overcome barriers to legal access
Navigating the legal system can be tricky for anyone, but Minnesotans who are deaf or hard of hearing may face additional challenges. As the only attorney in the state who is a court-certified American sign language interpreter, Heather Gilbert has represented deaf, deaf-blind, hard of hearing, and hearing-impaired clients for years in matters like estate planning and employment law. She offers an example of how accessing the legal system can be more complicated for clients like hers. "If a …
A lawyer weighs in on a lesser-known aspect of discrimination
Some forms of discrimination tend to be more easily recognizable than others. If a worker is fired and there's a smoking-gun comment about their race, sex or disability, many people might be able to identify that there is potentially illegal discrimination in play. However, some forms of discrimination might not be as commonly understood as potentially illegal—especially in instances where the discrimination isn't necessarily intentional. "I think we can all recognize that there are …
A look at co-parenting, financial and logistical issues caused by COVID-19 in Colorado
From questions about co-parenting arrangements to delays in court proceedings to the shift to remote proceedings, the COVID-19 pandemic has had a huge effect on family law matters. As soon as the pandemic hit in early 2020, the questions started rolling in. "Family law lawyers are constantly dealing with emergencies and fires," says Eliza Steinberg of Griffiths Law in Lone Tree, Colorado. "Immediately, the phones started ringing off the hook with concerns about various family law …
Find top lawyers with confidence
The Super Lawyers patented selection process is peer influenced and research driven, selecting the top 5% of attorneys to the Super Lawyers lists each year. We know lawyers and make it easy to connect with them.
Find a lawyer near you