Things to Know When Considering a Cabin Trust in Minnesota
When is a cabin trust a good idea, and when should you choose another route?
By Ross Pfund | Last updated on June 17, 2022
Use these links to jump to different sections:
When the time comes to pass down the family cabin to the next generation, Minnesotans have a few options. One of those is a cabin trust, in which the cabin and funds are placed into a trust. Following rules set by the creator of the trust, a trustee—often but not always a member of the younger generation—oversees the decisions related to use, maintenance, and more.
Before deciding to set up a cabin trust, David W. Jacobsen of Jacobsen Law Firm in Northfield suggests taking a step back. "I ask [clients] the question: 'Why do you think you need this?' I think the mindset is, 'I want my kids to have it. I want it to stay in the family.' Or there's a potential creditor or potential issue that they're trying to avoid. But I think really the more motivation is they've had wonderful family memories at this cabin, and want the next generation to be able to have that too."
Make Sure the Future Cabin Owner Beneficiaries Get Along
Jacobsen says that although occasionally clients seeking cabin trusts are from the younger generation, the typical client is a parent in their 60s, 70s or 80s. "If it's the older generation coming in, the big issue is: How well do your kids get along and what are their financial, geographic, relationship issues? And I push everyone to have a family meeting before we go much further."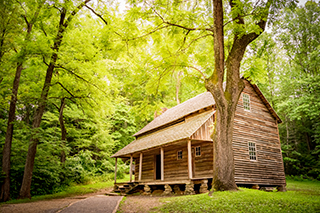 One example of a scenario in which Jacobsen would recommend a trust to clients from the older generation: "They have enough liquid assets to pay for their long-term care services, their retirement, whatever else they need. So [the cabin] is an asset that we can basically just take off the table for that generation. Then, if the kids get along well enough, they can communicate well within the management of it, rental use of it, paying the real estate taxes, the other expenses of keeping it, and have some type of use agreement."
And if the younger generation doesn't get along? "I would probably recommend against a trust," Jacobsen says. "What I would say is sell the thing and split cash. And that could be a sale to one of them or a third party. But if they don't get along, I don't know that you'd want to tie their hands by having them own property together. Whoever you name as trustee, they're sure as hell is going to be in the hot seat."
Why Consider a Minnesota Cabin Trust
The benefits of going with a trust: "You have a decision maker," Jacobsen says, "and you have a document that talks about what happens when people want to buy or sell or what have you."  
He also stresses the importance of having a liquid account that can cover expenses like maintenance and real estate taxes for a period of time—"so you don't leave folks with an asset they can't afford," he says. "If mom and dad are planning to set this up and they have the ability to pass some cash with the cabin, we would do that, and then have a bank account open with the new EIN for the trust. So they have basically have a checking account, with funds available for the immediate needs."
Alternative Cabin Planning Options
While putting a cabin into a limited liability company or partnership is an alternative to a trust, Jacobsen says he's hesitant to recommend that course of action if the cabin isn't being used a rental property. "From a tax standpoint, I don't know that that's truly a business," he says. "So that's where I would do a trust."
Transfer-on-death deeds are another option. "I typically recommend them if you've got two kids that get along really, really well," Jacobsen says. "They're not sure whether they want to keep owning it. If mom and dad don't want to deal with the expense of setting up the trust, and the kids don't really want expense of managing it … a transfer on death deed might work really well. If [the older generation] dies, it goes to the kids, you avoid probate, and then the kids can figure it out at that time."
Jacobsen adds: "At the end of the day, for anybody thinking about [cabin trusts], my advice would be have a family discussion first and figure out whether they want to own it, whether they get along well enough to do that, and what their financial resources are to maintain it."
If you're considering a cabin trust for future generations, an experienced estate planning attorney can help you decide if it's the right move for your family members and other legal advice. For more information on this area of the law, see our overview of trusts.
What do I do next?
Enter your location below to get connected with a qualified attorney today.
Additional Trusts articles
Related topics
Attorney directory searches
Helpful links
Find top lawyers with confidence
The Super Lawyers patented selection process is peer influenced and research driven, selecting the top 5% of attorneys to the Super Lawyers lists each year. We know lawyers and make it easy to connect with them.
Find a lawyer near you