Minnesota's Trust Law Overhaul: What To Know
How the new law affects a key part of estate planning
on May 1, 2016
Updated on January 29, 2023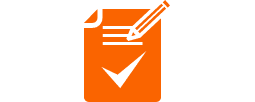 The law governing trusts in Minnesota has gotten a facelift, bringing it more in line with the Uniform Trust Code and addressing many modern-day issues that routinely surface in the process of creating and administering a trust. Although it is common for state laws or statutes to change from year-to-year, these changes, which went into effect on January 1, 2016, represent the first major overhaul of the state's trust laws in nearly 30 years.
Summary of the Important Changes
The overhaul of the state's trust code has affected not just procedural matters, but also the substantive law applicable to trusts. Some of the most important changes include:
The ability to create directed trusts: A directed trust enables the person creating the trust agreement to designate someone to act as its primary administrator as well as be responsible for distributing trust assets to beneficiaries—while allowing a separate individual or corporate trustee to act as an investment advisor. The "directed trustee's" role is simply to follow the investment advisor's directions.
Changes affecting revocable trusts: Recently, many people have used revocable trusts as a substitute for creating a will. Revocable trusts may offer some tax advantages in certain situations, and assets held by a revocable trust generally do not have to pass through probate—giving grantors and their beneficiaries some measure of privacy. Under the new law, the mental capacity required for creating a revocable trust is now the same capacity required to make a will. Other changes to revocable trusts are also designed to make them function much more like wills. For example, the time period for contesting the validity of a trust is now the same as that for wills; and the grantor of a revocable trust can dispose of certain items of tangible property through an itemized list in much the same way that the testator of a will can.
Simplification of the Trust Code: Minnesota residents who want to create trusts, who are the beneficiaries of trusts, or who will be involved in administering a trust will benefit from changes that bring Minnesota's trust code closer to the Uniform Trust Code's structure.
These changes notwithstanding, the law surrounding trusts and estate planning in Minnesota can be intimidating for those who are not familiar with it. A law firm or an attorney familiar with Minnesota trust law—including this most recent legislature overhaul of the law—can provide relevant and specific advice to those with questions or concerns about a Minnesota trust.
For more information on this area of law, see our overviews of estate planning, wills, trusts, and probate and estate administration.