About Ross Pfund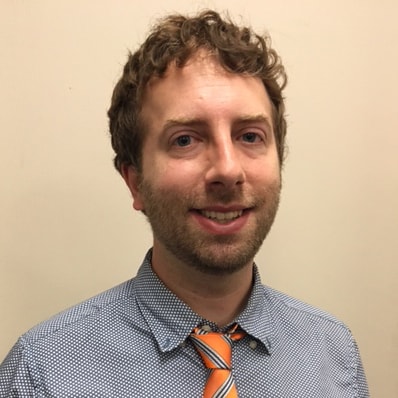 Ross Pfund
Articles written
127
Ross Pfund is the managing editor of Super Lawyers. He is the editor of the Minnesota, Colorado, Massachusetts, Louisiana and Southwest magazines. An award-winning editor and writer with more than 20 years of experience, he has a journalism degree from the University of Minnesota. His work has also appeared in the Star Tribune and the Norman County Index. As a child, he knew he was cut out for a career in journalism because he never once stuck his hand into his father's printing press.
Articles written by Ross Pfund
'Pro Bono Paladin' Mark Surprenant lives up to the moniker 
There are pro bono partners and there are pro bono coordinators, but there's only one pro bono paladin. Mark Surprenant had the title bestowed upon him by a fellow lawyer at Adams & Reese to honor Surprenant's hands-on leadership. "It's certainly different, that's for sure," he says with a laugh. The of counsel attorney at the firm's New Orleans office has been involved in pro bono work since volunteering at the Rhode Island Legal Aid Society after his first year of law …
The basics on economic and non-economic damages and more for New Mexico residents
It goes without saying that being in a car accident can turn a person's life upside down. "If you think about what an accident impacts, it's the ability to get around. It's health," says personal injury attorney Jeremy Worley of The Injury and Disability Law Center in Roswell, New Mexico. "Now all of a sudden [an auto accident victim] may have pain that they didn't have before. They've got medical bills, which affects finances. It potentially affects their ability to do their job, which …
What to know in the wake of Prop 207
On November 3, 2020, Arizona voters passed Proposition 207 with nearly 60% of the vote. The initiative legalizes the adult use of recreational cannabis and allows for marijuana to be taxed on the state and local levels. Justin M. Brandt, who handles cannabis law and real estate matters at Bianchi & Brandt in Scottsdale, wasn't surprised that Prop 207 passed. "All the polls that we were seeing, particularly in Arizona, indicated that it had a lot of support," he says. "In the past …
Extraordinary times and reasonable measures at New York workplaces
Of the cases employment lawyer Randi M. Cohen has handled during the COVID-19 pandemic, there's one that has particularly vexed her. Her client was a clinician working as a therapist at a facility for teens with mental disorders and eating disorders. The woman had underlying health conditions putting her at risk, plus a young child at home due to the pandemic, and her employer was reluctant to make a schedule change or adjustments to her work environment. "They were not working with her in …
A Minnesota labor and employment lawyer lays out the five steps
With heightened workplace safety concerns due to the COVID-19 pandemic, many workers may be interested in exploring how forming a union could help keep them safe. Employment and labor attorney Joe LeBlanc of LeBlanc Law & Mediation in Minneapolis has seen increased interest amongst workers in starting up union-organizing campaigns. "A lot of the times," LeBlanc says, "things that really get people motivated to organize a union campaign, are safety issues. Sometimes related to things …
Why it's crucial to get your agents in place
Like many New York lawyers, Fern Finkel of Finkel & Fernandez law firm in Brooklyn transitioned to working remotely in mid-March. That's created challenges, such as the need to help clients set up videoconferencing software to facilitate remote meetings. New Orders in Place During Coronavirus Pandemic However, two of Gov. Cuomo's executive orders, 202.7 and 202.14, which allow for the remote notarization and witnessing of documents, have helped ease the burden on New Yorkers who want to …
A Minnesota employment lawyer weighs in on worker concerns
Employees in Minnesota have plenty of questions in connection to the COVID-19 pandemic. Are you entitled to: sick leave for COVID-related reasons? What can you do if your employer isn't adequately protecting your workspace? Is working from a home office covered by the Americans with Disabilities Act? We recently caught up with employment lawyer David Schlesinger of Nichols Kaster in Minneapolis, who shed some light on these directives and concerns. What sorts of concerns are you hearing from …
A Colorado attorney speaks on the pandemic's impact on his clients
We recently spoke to family law attorney Marc Kaplan of Ciancio Ciancio Brown in Denver, who shared what he's been hearing from clients in the early days of the COVID-19 pandemic, as well as his thoughts on how the public health crisis might continue to affect the legal system moving forward. How Has the Pandemic Affected Your Practice? It's changed in terms of logistics: working from home; doing things virtually. But also, the focus is different. You can't turn on the TV or the radio …
Ryan Schildkraut contributes to the effort to support craft brewing employees during the COVID-19 pandemic
On the day before an expected "shelter in place" directive from Minnesota Gov. Tim Walz, Ryan Schildkraut has a lot to grapple with. "It's unnerving," says the mergers and acquisitions lawyer with Winthrop & Weinstine in Minneapolis. "I'm used to being the subject matter expert, getting questions all day that I pretty much always know the answer to—and if I don't know the answer, I know how to find the answer. The last two weeks, I've been getting questions that I've …
Jeff Simmons finds himself in the middle of a battle between two comic book titans
Since his comics debut in 1992, CIA operative-turned-resurrected-demonic antihero Al Simmons—better known as Spawn—has fought some epic battles. He's survived having his heart ripped out by his archnemesis Violator; he's decapitated the ruler of the Eighth Sphere of Hell with an angelic sword. He's even gone toe-to-toe with Batman. But the real-life legal battle over some of Spawn's allies might top any of these fictional skirmishes. Within a year of the launch of the Spawn comic, …
Find top lawyers with confidence
The Super Lawyers patented selection process is peer influenced and research driven, selecting the top 5% of attorneys to the Super Lawyers lists each year. We know lawyers and make it easy to connect with them.
Find a lawyer near you