About Ross Pfund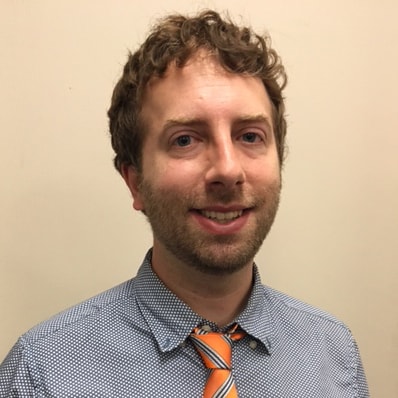 Ross Pfund
Articles written
127
Ross Pfund is the managing editor of Super Lawyers. He is the editor of the Minnesota, Colorado, Massachusetts, Louisiana and Southwest magazines. An award-winning editor and writer with more than 20 years of experience, he has a journalism degree from the University of Minnesota. His work has also appeared in the Star Tribune and the Norman County Index. As a child, he knew he was cut out for a career in journalism because he never once stuck his hand into his father's printing press.
Articles written by Ross Pfund
Chaos erupted after Steve Harman employed a Spence-style courtroom tactic
In 2008, I was trying a medical malpractice case in my hometown of Billings. My client, a 40-year-old widow and mother of four young children, was suing for the untimely death of her husband, whom we claimed ought to have been referred for heart surgery for a known murmur. The autopsy revealed a grossly enlarged heart in the late stages of heart failure. During jury selection, the judge refused to excuse three nurses, who were less than receptive to our case against a local physician and the …
Ropes & Gray attorneys on investigating Larry Nassar
The details were damning. On December 10, the Boston-based firm Ropes & Gray released a report summarizing its investigation into the institutional failings that allowed former USA Gymnastics national team doctor Larry Nassar to escape scrutiny as he sexually abused hundreds of underage athletes over the course of nearly three decades. The investigative effort, which was commissioned by a special committee of the board of directors of the United States Olympic Committee, spanned 10 months …
What Ken Eichner has learned from years of "playing in the FBI's sandbox"
July 1, 1982: "Tobin's house—Workout/Go to Timmy's for ski's w/Judge, Tom, PJ, Bernie, Squi." That infamous calendar entry came under particular scrutiny during the late September confirmation hearings for now-U.S. Supreme Court Justice Brett Kavanaugh. The "Timmy" in question is Kavanagh's former classmate Tim Gaudette, now a Denver resident who suddenly found himself in the public eye—and with an interview request from the FBI in connection with the investigation into …
A brief history of Super Lawyers and World Wrestling Entertainment
  You never know what surprises might show up in the world of WWE—including, apparently, Super Lawyers. On the July 2, 2018 edition of Monday Night Raw, as former women's champion Bayley was reluctantly waiting to begin a corporate-mandated friendship counseling session, she could be seen reading the 2018 edition of Southern California Rising Stars magazine featuring Ibiere Seck of the Cochran firm on the cover. Searching for a good employment …
Tanya Helfand practices family law with family
When Tanya Helfand enrolled in law school at Pace University in White Plains in 1989, she was already relatively close to one of her peers: her mother, Jacqueline Pivawer, who, after a 26-year career in the New York City Housing Authority, decided to pursue her dream of becoming a lawyer.  But they didn't share notes. Or classes. In fact, they didn't even see each other.  "She went to law school at night," Helfand says. "She worked all day in Manhattan, managing 2,000 apartments at …
The skills Kalpana Srinivasan learned as a reporter help with high-stakes litigation
While her friends and loved ones were popping champagne bottles, Kalpana Srinivasan was on the clock. More accurately, she was watching the clock.  It was late on Dec. 31, 1999, and Srinivasan was in the newsroom in the Washington, D.C., bureau of the Associated Press. As a writer for the venerable news agency, she'd been covering efforts to prepare for the much-hyped Y2K bug in the lead-up to the turn of the century. Now she watched the seconds tick down. "There was definitely some …
The author takes us inside his new book
In November, Chicago-based attorney Lloyd Shefsky of the Taft Law Firm published his third book: Visionarie$ Are Made, Not Born, in which he's interviewed business luminaries such as Ross Perot and USA Network founder Kay Koplovitz to discover the secrets to their success. We recently caught up with Shefsky to get the inside scoop on the book and his writing process. Where did the idea for the new book come from? It's one of these strange things. I went into the interviews and probably did …
Anti-doping advocate Bill Bock weighs in Russia's Olympic ouster
After an investigation into extensive allegations of state-sponsored doping, on December 5 the International Olympic Committee announced that Russia will be barred from participating in the upcoming Winter Games in South Korea. While clean Russian athletes can obtain permission to compete under a neutral banner, the country's flag and government representatives will not be present. The news was well received by anti-doping advocates worldwide, including Indianapolis-based  sports attorney …
Liability, I Choose You!
Since its release on July 6, 2016, Pokémon Go has been downloaded more than 500 million times by iOS and Android users. That's a lot of monsters pocketed. But in the wake of a few high-profile accidents related to the game, some consumers have been left wondering if all those Rattatas are really worth it. Because the game encourages players to move around the real world in order to find and capture its creatures, it's easy to see why some Pokémon Go players have been tempted to hop …
How Stephen McArthur turned his gaming passion into a niche practice
When Stephen McArthur was in high school, he kept a secret. As the winner of the 18-and-under Junior Super Series tournament in 1999, he was one of the best Magic: The Gathering players in the world, but he didn't want anyone to know. It just wasn't cool. He felt it was the opposite of cool.  "I hid it," McArthur says, laughing. "There were kids that would play Magic in the cafeteria at lunch break. Even they didn't know I played." In college—paid for by the scholarship he won …
Find top lawyers with confidence
The Super Lawyers patented selection process is peer influenced and research driven, selecting the top 5% of attorneys to the Super Lawyers lists each year. We know lawyers and make it easy to connect with them.
Find a lawyer near you