You Have 3 Years to File a Mesothelioma Lawsuit in Massachusetts
The actions you must take, and when, if you or a loved one fall ill from asbestos
on January 25, 2021
Updated on February 7, 2021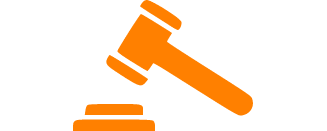 Asbestos is a natural mineral that was once commonly used in manufacturing consumer products. Due to its heat and corrosion resistance, asbestos was quite popular as an insulation material. Unfortunately, by the 1970s, scientists and government regulators started to understand that asbestos exposure also posed a significant hazard to human health.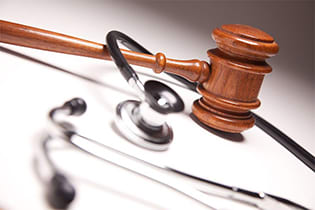 Specifically, many people exposed to asbestos develop mesothelioma, a malignant form of lung cancer that is often fatal. What makes asbestos-related mesothelioma especially scary is that symptoms may not present themselves for years—and even decades—after the initial asbestos exposure. And in many cases people develop mesothelioma as the result of second-hand asbestos exposure. For example, the spouse of an industrial worker may have inhaled asbestos fibers that were left on work clothing.
Massachusetts law allows mesothelioma victims and their families to take legal action against asbestos manufacturers and other companies responsible for exposure to this dangerous substance. But time is of the essence. Once mesothelioma is discovered, a legally mandated clock starts ticking—and if time runs out before you file a lawsuit, you may be unable to seek any compensation at all.
Understanding the Statute of Limitations in Massachusetts
In most civil cases, the state imposes what is called a statute of limitations. This is basically the maximum time that can elapse before a person can file a lawsuit based on a certain event. In Massachusetts, the statute of limitations for most personal injury lawsuits is three years.
For many cases, it is not hard to understand the three-year limitations period. Say you were injured in a car accident. Under the Massachusetts statute of limitations, you would have three years from the date of the accident to sue the negligent driver.
But how does the limitations period work in a mesothelioma case, where evidence of asbestos exposure may not come until decades after the actual exposure? In these situations, Massachusetts courts typically apply what is called the "discovery rule." Basically, the three-year clock does not start to run until the plaintiff discovered—or should have discovered through due diligence—that they had a potential claim against the defendant.
"With mesothelioma, most doctors will tell you straight out, 'You have mesothelioma. It's caused by asbestos exposure and you should contact a lawyer,'" says Erika A. O'Donnell, an injury attorney at Shepard Law in Boston. "The medical professionals make it pretty clear that mesothelioma is caused by exposure to asbestos."
In other words, once you have been diagnosed with mesothelioma, you should assume that starts the three-year clock to take legal action, even if you do not immediately know who is responsible for your asbestos exposure.
Finding an Attorney
After the biopsy and diagnosis, O'Donnell says, you should start meeting with attorneys as soon as you can. If you're worried about cost, these cases are taken on a contingency fee basis, meaning attorneys are only paid if you recover monies—"and it's usually a pretty standard one-third of the recovery, plus expenses, although some firms do utilize a 40% contingent fee agreement," O'Donnell says.
"Early contact with an attorney is a must," she adds. "We have to do pretty exhaustive research, because it takes between 15 years to as many as 60 years in your system for the asbestos fibers to cause a person to develop disease. So we have to go back and discuss your entire life and where you could have come into contact with asbestos. So the earlier we can talk, the better."
When you start doing your own research about the disease, don't be surprised if attorneys start contacting you.
"The rumor is mesothelioma is one of the most expensive words on the internet," O'Donnell says. "What will happen is you'll be inundated with national firms all over the country reaching out. And you will be completely overwhelmed by the amount of materials you receive. Sometimes you don't even realize that you're talking to an attorney's office, because you're signing up for a free mesothelioma book and you actually are speaking with a website that is associated with an attorney's firm."
There are loads of options when seeking a reputable asbestos attorney, but O'Donnell says it's important to consider local options.
"It's really good to have a local attorney to not only bring you through our court system, but also because local attorneys will understand what happened at the shipyards in Boston and the paper mills in Lee. We know exactly where the asbestos exposures occurred and so we know which defendants to sue in order to be successful in mesothelioma litigation cases. So having a local attorney I think is very, very important and a consideration that folks should make because a lot of the national firms will definitely razzle and dazzle," she says.
The Massachusetts Mesothelioma Court System
Massachusetts has its own sort of system for resolving these cases, O'Donnell adds, and it's directed by Pretrial Order No. 9.
"So regardless if you're on the Cape or in the Berkshires, your case is going to be filed in Middlesex and you will be assigned to Judge Heidi Brieger, regardless of where she's sitting at the time. And it's a three-year track. So if you file your case Dec. 31, 2020, your case will come up for trial in 2023. You file it Jan. 1, 2021 then you have to wait an additional year to get your case heard. So timing is definitely of the essence," she says.
But fear not. There is another option that an experienced local attorney will know about: an exigent health trial date. "That would allow you to potentially get a trial date within a year of filing the case," O'Donnell says. "That's significant because the prognosis for people with mesothelioma is only 6 months to 18 months after diagnosis. So if you speak to an attorney right away, you could get a faster trial date and you'll be able to participate in it, which is hugely important."
If a Loved One Has Died from Mesothelioma
If you are not the victim of asbestos-related mesothelioma, but rather a family member of someone who already died from the disease, the deceased victim's estate has the right to file a special type of personal claim known as a "wrongful death" lawsuit. The three-year statute of limitations also applies; however, the clock usually does not start to run until the death. So it is again important to engage a qualified attorney who can help you take legal action before it is too late.