Do I Have to Tell the Father About My Adoption Plan?
In Maryland, yes
on October 16, 2018
Updated on April 4, 2022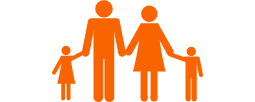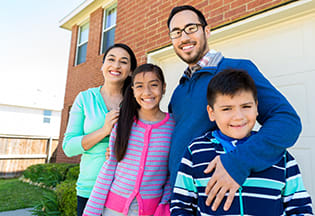 A mother has been raising her child for five years. Her husband, who isn't the biological father, has been helping raise the child for two years; the biological father hasn't been in the picture since birth, and hasn't been paying child support. The mother is looking to terminate the biological father's rights, so the husband can become the legal father.
Or, say an expecting mother has an unplanned prenancy. She knows who the father is, but doesn't want to raise the child herself, and she's looking to put the baby up for adoption.
In either of these situations, does the mother have to give the biological father notice of her plans?
Common questions about the birth father's rights
"In notice states—which Maryland and D.C. both are—if you know who the father is, you have to give him some kind of notice of the adoption plan," says Jennifer Fairfax, a family law attorney in Silver Spring. "If you know who he is, it doesn't matter. He can be on death row for murder—we still have to give him notice. That's how black and white that statute is."
In Maryland, as in most other states, legal fathers have more rights than biological. A legal father is the man that's either married to the birth mother when the baby is born, or the father on the birth certificate. Then there's the biological father (also referred to as the presumed, alleged, birth or putative father), who shares his genes with the child. Of course, these fathers can be one in the same.
Most often, it's best if the birth mother—rather than an attorney—reaches out to the biological father to let him know that she is thinking about an adoption. "A lot of times, we tell them to connect through text or email," Fairfax says. "We don't give them a form or anything—[we] just make sure he's aware of the plan. … Most birth fathers who are treated respectfully will move forward with an adoption plan if the mother doesn't want to parent."
However, in Maryland, it's very difficult for a mother to proceed with an adoption plan if the biological father decides he wants to parent the child. "They have the same constitutional and legal rights as the birth mother," says Fairfax, who notes it can be similarly frustrating in a stepparent adoption. "Say this guy hasn't had anything to do with this kid for years, then he gets served with court papers saying his parental rights are going to be terminated. He says, 'No, I want to see my kid.' It's very difficult to terminate them if you can determine that he's a good guy."
When an expectant mother is considering making an adoption plan, the first thing she should do is reach out to an experienced and reputable adoption attorney. "Most lawyers," Fairfax says, "including myself, will meet and speak with a pregnant woman at no charge. The goal is to make sure she understands all of her rights and options. Then, she can decide what kind of adoption she wants to do." 
If you'd like more general information about this area of the law, see our adoption law overview.
Other Featured Articles
Florida attorney Erica Healey on opening your home to a child