When Is a Georgia Pet Owner Liable for Injuries?
The state standards when a dog, cat, snake, or livestock lashes out
By Super Lawyers staff | Reviewed by Canaan Suitt, J.D. | Last updated on May 1, 2023
Use these links to jump to different sections:
Animals can bring a great deal of joy and wonder to our lives. Yet, they also have the potential to be quite dangerous. The Centers for Disease Control and Prevention (CDC) estimates that nearly 5 million Americans suffer dog bite injuries annually. Of course, vicious dogs are far from the only animals that pose a risk. Many people are injured by cats, snakes and other creatures every year.
Pet owners and livestock owners have a legal responsibility to take proper safety precautions to protect innocent people from safety threats posed by their animal. If they fail to live up to their duties, they can be held liable for any resulting injuries. Here, you will find a guide to the most important things you need to know about Georgia's dog bite law and standards on animal bite liability.
An Overview of Animal Bite/Animal Attack Liability in Georgia
Under Georgia statute (Georgia Code § 51-2-7), animal injury liability is generally based on the negligence standard. A person who owns or keeps a dangerous animal is legally liable for an incident if that animal caused injury to another person because of their own careless management.
"That means that we have to show that the negligence of the dog owner—or whatever negligent actor there may be involved—breached the duty of ordinary care to the victim, and that by that breach there were injuries caused [that are] causally connected to the breach of duty and negligence," explains Thomas J. Ashenden, a personal injury attorney in Atlanta.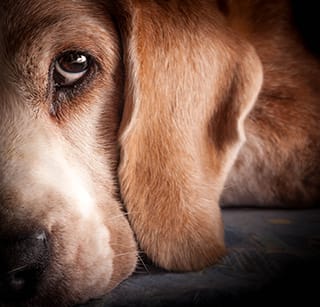 Ashenden adds that the plaintiff in a dog bite case must also show that the dog either had a history of "vicious propensities" (such as having bitten someone in the past) or that the owner did not have the dog leashed, which led to the injury.
The location of the attack is also a factor. "If it occurred on the owner's property, then you need to look at the history of the dog," Ashenden says. "If the attack occurs away from a person's house, you're looking at not only the history of the dog but also whether there's a leash law violation."
While this aspect of Georgia law (O.C.G.A. 51-2-7) is often referred to as the state's "dog bite law," it is important to emphasize that this statute applies to other animals as well. In fact, the law specifically states that it applies to an "animal of any kind." Negligence comes in a wide range of different forms. It could be anything from letting a dangerous dog off of a leash to failing to properly secure livestock with appropriate fencing.
One pitfall to make note of has to do with animals kept by tenants. Since tenants often have minimal insurance or no insurance, victims might try to hold the landlord responsible instead. But that's challenging, Ashenden says. "Landlords are not typically responsible for dogs kept by their tenants unless the dog was allowed to attack the plaintiff due to a defective condition on the premises that was the responsibility of the landlord."
What to Do If You Were Injured By Another Person's Pet
Animals can cause very serious injuries. In the worst cases scenarios, the harm may even be life-threatening. Following a dog attack, victims need to take appropriate steps to protect their well-being as well as recover financial compensation for their injuries. Here are five important steps you should take if you or your child was injured by an animal in Georgia:
Seek immediate medical treatment for your injuries.
Report your accident to the appropriate parties, such as animal control, and notify the pet owner. "And, if there are any witnesses, the victims should make note of their contact information," Ashenden adds.
Collect information about the animal and its owner. If the incident occurred in the neighborhood where the animal resides, ask neighbors about the animal's history. Neighbors may be able to tell you the name of the animal's veterinarian, which is valuable information. "A lot of times, the veterinarian has experienced the vicious propensities while trying to examine and treat the dog," Ashenden says.
Avoid making a recorded statement to the other party's insurance company.
Consult with a Georgia personal injury attorney or dig bite lawyer.
Advantages of Having a Lawyer
If you have any specific questions or concerns about proving liability, an experienced Georgia animal bite lawyer can help. "Our job as the attorney for that new client is to do all of that informal discovery or investigating," Ashenden says. "And then if it looks like there's a viable dog bite claim, we file suit and through [the discovery process], learn much more than we probably would just by doing the history on the owner of the dog. We can go a lot deeper, of course, with the courts."
How much will it cost to hire a lawyer? Many law firms and personal injury lawyers offer a free consultation. Most attorneys will charge a contingency fee for animal injury cases, meaning they won't charge anything up front. "There's no cost unless I recover for the client," Ashenden says. If you prevail in court, your lawyer will be paid a percentage of whatever you recover.
For more information about related areas of law, read our overview articles on personal injury law and premises liability.
What do I do next?
Enter your location below to get connected with a qualified attorney today.
Additional Animal Bites articles
Related topics
Attorney directory searches
Helpful links
Find top lawyers with confidence
The Super Lawyers patented selection process is peer influenced and research driven, selecting the top 5% of attorneys to the Super Lawyers lists each year. We know lawyers and make it easy to connect with them.
Find a lawyer near you