What If My Business' Bankruptcy Plan is Contested in Arizona?
How objections are sorted during an Arizona plan confirmation proceeding
By Super Lawyers staff | Reviewed by Canaan Suitt, J.D. | Last updated on May 3, 2023 Featuring practical insights from contributing attorney Jody A. Corrales
Use these links to jump to different sections:
Even great businesses can run into periods of serious financial stress. Chapter 11 bankruptcy allows companies to restructure their outstanding debt so that they can get back to a financially sustainable position. As part of the Chapter 11 bankruptcy process, a filing business must have their restructuring plan confirmed by the court.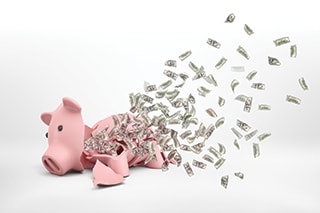 This raises an important question: What happens if a creditor contests a Chapter 11 bankruptcy plan? The answer depends on the circumstances: The plan may need to be revised or it may be accepted over the objectives of creditors. In this article, you will find an overview of the key things to know if your business bankruptcy confirmation plan has been contested by a creditor in an Arizona city like Phoenix.
Know the Basics
Chapter 11 bankruptcy is a form of bankruptcy that permits business and organizations to restructure overly burdensome debts and financial obligations. As noted by the United States Courts, a business or organization that files for Chapter 11 bankruptcy is required to create a reorganization plan.
Creditors and Other Interest Holders Will Vote on the Confirmation Plan
All interested parties have the right to vote on the Chapter 11 bankruptcy reorganization plan. As a financially distressed business in Arizona moves through the Chapter 11 bankruptcy process, it will be required to provide its plan to creditors and all other interest holders. Each class of creditors will vote in favor or against the plan, and failure to cast a vote is considered a vote against the plan.
Chapter 11 Confirmation Hearings
The confirmation hearing is a key part of any Chapter 11 business bankruptcy case. During the confirmation meeting, the judge will determine whether or not the proposed Chapter 11 reorganization meets the requirements of federal law. If all parties agree to the plan—meaning the filing business supports the plan and all classes of creditors have voted in favor of the plan—then it will typically be accepted and approved by the court.
What to Know About Cramdowns
If one or more classes of creditors contested your company's Chapter 11 reorganization plan, it will be up to the court to determine if the plan needs to be revised. The objections of creditors can stop the Chapter 11 confirmation process in its tracks.
Jody A. Corrales, a bankruptcy attorney at DeConcini McDonald Yetwin & Lacy in Tucson, says that two common objections are that the debtor is not proposing the plan in good faith and feasibility. "For the most part," she says, "creditors do not like when a debtor is in bankruptcy, so they want to see the bankruptcy thrown out."
That being said, a court could approve a Chapter 11 reorganization plan over the objections of one or more groups of creditors. This is known as a cramdown, which occurs when a bankruptcy court ignores the objections of creditors and approves a business bankruptcy reorganization plan on the grounds that it is fair and equitable.
"Say for instance there's collateral—personal property like a vehicle or machinery. The secured creditor is owed $50,000 for a piece of equipment, but the equipment is only worth $25,000," says Corrales. "The debtor can cramdown that secured creditor to the value of the collateral—which is whatever the parties agree to or what the court deems to be the value after an evidentiary hearing. And that's how much they're going to be paying on their secured claim."
Alternatively, a bankruptcy court could order the revision of the plan to address the objections raised by creditors. If your company's Chapter 11 reorganization plan is being contested by creditors, an experienced Arizona bankruptcy lawyer can help you find the best path forward.
For general information on bankruptcy filings, exemptions, the bankruptcy code, repayment plans, liquidation, Chapter 7 bankruptcy, bankruptcy proceedings, Chapter 13 bankruptcy and more, read our bankruptcy law overview.
What do I do next?
Enter your location below to get connected with a qualified attorney today.
Attorney directory searches
Helpful links
Find top lawyers with confidence
The Super Lawyers patented selection process is peer influenced and research driven, selecting the top 5% of attorneys to the Super Lawyers lists each year. We know lawyers and make it easy to connect with them.
Find a lawyer near you