Ways to End a Nebraska Class Action Lawsuit Early
Exploring motions to dismiss, summary judgment, arbitration, and settlements
By Super Lawyers staff | Reviewed by Canaan Suitt, J.D. | Last updated on May 3, 2023 Featuring practical insights from contributing attorney Patrick E. Brookhouser, Jr.
Use these links to jump to different sections:
A class action lawsuit is a procedural tool that allows one (or more) representative plaintiffs to pursue a claim on behalf of a larger group of people. Under Nebraska law, a class action lawsuit will only be certified if there are many claims and it is deemed impracticable to bring them all before the court.
Of course, not all class action claims are decided by a judge or a jury. Quite the contrary, the majority of class action lawsuits are resolved prior to the end of a trial. In this article, you will find an overview of the most common ways that a class action lawsuit can end early in Nebraska.
Four Ways that a Class Action Lawsuit Can End Early in Nebraska
Only a relatively small percentage of lawsuits ever make it to a jury in the United States. Class action lawsuits in Nebraska are no exception; many of these claims end early. Here are four of the most common ways a class action lawsuit can end early in Nebraska: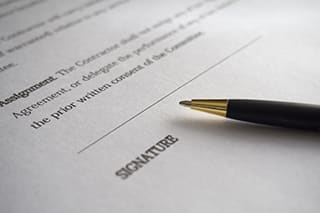 Motion to Dismiss: Typically filed by a defendant at the beginning of litigation, a motion to dismiss seeks to get the claim thrown out of court. In general, a motion to dismiss is filed on the grounds that the plaintiff's complaint is invalid. It is a very common defense tool in class action claims.
Summary Judgment: With summary judgment, a court can enter a decision in favor of one party without a full trial. Summary judgment can be issued on the entire case or just specific issues within the case. Either a plaintiff or a defendant can move for summary judgment.
Arbitration: Arbitration is an alternative to litigation. A private process, arbitration is essentially a mini, faster version of a trial. The decision of arbitration is generally binding. Grounds for appeal are limited.
Settlement: A class action lawsuit can be settled by the parties before a verdict is rendered. Similar to other types of legal action, class action lawsuits can reach settlement agreement at any point in litigation. In some cases, it happens early. In other cases, it occurs during the middle of a civil trial.
"Depending on the allegations and evidence, motions to dismiss and summary judgment can be important in ending a class action, as in other lawsuits," says Patrick E. Brookhouser Jr., a business litigator at McGrath North Mullin & Kratz in Omaha. But class actions add an important stage, because a ruling denying a class certification motion can, in some cases, effectively end the dispute. It thus is important to focus on all three of those possibilities when developing a strategy. In appropriate cases, the strategy could consider mediation, arbitration or settlement negotiations as additional options."
Class Action Lawsuits Typically Require an 'Opt-Out', Not an 'Opt-In'
If you have been identified as a member of the class for the purposes of a lawsuit, you will likely receive some sort of notification. You may receive notice that a claim is being filed or that a settlement has been proposed. Unlike class representatives, generally class members are not required to participate in a class action lawsuit in Nebraska—but you must 'opt-out' do exit the class action and preserve your right to file an individual claim.
"Many people may not focus initially on the fact that a class action trial binds all class members except any opt-outs," says Brookhouser. "Depending on the case, a class action trial thus can be very different from a trial in other types of complex litigation. That is because, if there aren't significant opt-outs, a defense win at a class action trial may ultimately lead to the entire dispute ending in one fell swoop. The potentially decisive nature of a class action trial can affect evaluations by all parties about how to proceed."
If you have any questions about ending a class action lawsuit early, reach out to an experienced Nebraska business litigation lawyer for immediate assistance. "Every alleged class action is different, and it is vital to start the defense of a case by focusing on the client's specific goals. Then, the defense lawyer and client can work backwards from those goals to develop a strategy tailored to the specific facts of the case and the particular legal claims," says Brookhouser. "The key is to avoid a cookie-cutter approach."
If you'd interested in learning more about this area of the law, please see our business litigation overview or reach out to a law firm for advice on your specific legal issues.
What do I do next?
Enter your location below to get connected with a qualified attorney today.
Attorney directory searches
Helpful links
Find top lawyers with confidence
The Super Lawyers patented selection process is peer influenced and research driven, selecting the top 5% of attorneys to the Super Lawyers lists each year. We know lawyers and make it easy to connect with them.
Find a lawyer near you