What to Expect When You Face an OSHA Violation Claim
Ohio employers need to prepare for the Occupational Safety and Health Review Commission
By Super Lawyers staff | Last updated on January 19, 2023
Use these links to jump to different sections:
The Occupational Safety and Health Act of 1970 was passed into law to help ensure that employees in the United States have access to "safe and healthful working conditions." Among other things, the law created the Occupational Safety and Health Review Commission—an independent agency tasked with resolving certain complaints raised under the act.
Doug Suter, a specialist on OSHA, workplace safety and liability matters at Taft in Columbus, notes that, for most of the pandemic, OSHA wasn't as active as it typically is. "In my opinion, there is a trend that when there's a Democratic administration on board, the OSHA enforcement seems to be beefed up," he says. "With the new administration, OSHA is back out there. … The compliance officers are going out, looking at respiratory protection and sanitation, and those kinds of things. OSHA is back out there, the way they used to be."
Employers facing a complaint for an OSHA violation need to know how to protect their rights and interests. It is crucial that businesses and organizations are properly prepared for the review process. In this article, you will find an overview of what you can expect if your Ohio-based company is facing an OSHA violation claim.
Cases Arise from an OSHA Inspection, Citation, and/or Proposed Penalties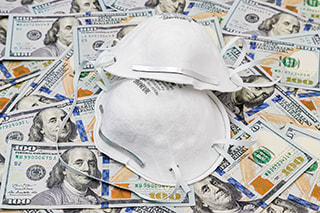 When OSHA finds a violation of a workplace safety regulation, it will notify an Ohio employer in writing. In general, the notice will include an abatement period for the employer to correct the alleged violation. It may also issue citations with a proposed monetary penalty. Employers have the right to contest OSHA's findings. An employer has the legal right to challenge OSHA on a number of different grounds, including:
Disputing the existence of a violation (often a safety hazard that could cause serious physical harm)
Contesting the reasonableness of the abatement period
Challenging the proposed monetary penalty
When an employer's response does fight OSHA, the matter may go before the Occupational Safety and Health Review Commission. Ultimately, OSHA does not get to make the final decision on these matters. An employer has a right to seek a full hearing before the Review Commission.
Be Prepared: Occupational Safety and Health Review Commission Proceedings
Should an employer contest OSHA's alleged findings or proposed penalties, they can seek a full conventional proceeding before the Occupational Safety and Health Review Commission. Here is how the process works:
Employer Contest and Complaint Filed: An employer has the right to contest OSHA's findings. Within 20 days of the receipt of an Ohio employer's notice of contest, the government must file a formal written complaint against the company.
Answer the Complaint: Once the health complaint is filed, an employer has 20 days to file an answer. The answer is the employer's opportunity to lay out their side of the case, including the reasoning why OSHA's findings and/or penalties are improper.
Discovery: Each side has an opportunity to conduct discovery, potentially including written interrogatories, oral depositions, and the production of documents.
Settlement Conference: It is federal policy to encourage settlement negotiations before a hearing. Parties may request the assignment of a settlement judge to their case.
Hearing Before the Agency: Finally, if no settlement is reached, there will be a hearing before the Occupational Safety and Health Review Commission. These hearings are similar to a mini-trial. Each party will have an opportunity to present their case, including submitting evidence and calling witnesses.
The process is complicated. Professional representation for employers is available. If you have specific questions or concerns about what to expect if you are facing an OSHA complaint, please do not hesitate to contact an experienced Ohio business litigation attorney for help.
"It's very critical, especially in the event of an accident or a fatality, that a company has a lawyer involved," Suter says. "OSHA and the review commission recognize attorney-client privilege and attorney-work product privilege. In most jurisdictions, OSHA records are considered governmental records, and public records, so they make their way into civil matters. … There are certain defenses to an OSHA case, and you need to raise them, because they're going to carry over into the theory of your civil case."
If you'd like to learn more about this area of the law, please see our business litigation overview.
What do I do next?
Enter your location below to get connected with a qualified attorney today.
Attorney directory searches
Helpful links
Find top lawyers with confidence
The Super Lawyers patented selection process is peer influenced and research driven, selecting the top 5% of attorneys to the Super Lawyers lists each year. We know lawyers and make it easy to connect with them.
Find a lawyer near you