The Rules to Legally Prescribing Medical Marijuana and CBD
What medical professionals in Florida must do to comply with regulations
on March 14, 2019
Updated on January 12, 2023
In 2014, Florida lawmakers enacted the Compassionate Medical Cannabis Act. Under this law, specialized physicians were allowed to prescribe mild amounts of medical marijuana to a small number of patients—generally, patients living with considerable pain and a terminal illness.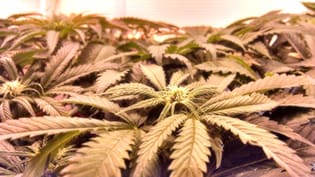 Following the will of voters who supported the 2016 medical marijuana ballot initiative, Florida Governor Rick Scott signed a much broader state law in June 2017. Under the new law, licensed physicians in Florida can prescribe medical marijuana and CBD (cannabidiol) when certain conditions are met.
Patients Must Have a Qualifying Medical Condition
To be eligible to receive marijuana or CBD for medical use under the provisions of Florida's 2017 medical marijuana program, a patient must have a qualifying medical condition. Their condition must then be certified by a licensed Florida medical provider. Notable examples of conditions that qualify under the Florida medical marijuana law include cancer, epilepsy glaucoma, post-traumatic stress disorder (PTSD), Crohn's disease, multiple sclerosis and Parkinson's disease.
In conducting the medical marijuana certification examination, a physician must have full access to the patient's medical history. When assessing their current medical condition and history, the physician must determine that the benefits that will come with the medicinal use are likely to outweigh the associated health risks. If the physician cannot make such an assessment, medical marijuana should not be prescribed.
Educational Requirements for Prescribing Physicians
Licensed physicians in Florida are not automatically eligible to prescribe medical marijuana to qualified patients. The state has put basic educational requirements into place. As explained by the Florida Department of Health Office of Medical Marijuana Use, a doctor must hold an 'unrestricted' medical license, take a two-hour training course, and pass a state examination.
Beyond the educational requirements, Florida also mandates that prescribing doctors must be 'uninterested' parties. Notably, any physician who is deemed to have a financial interest in the marijuana industry or who is directly associated with a marijuana testing laboratory is ineligible to become a prescribing doctor.
Restrictions on Telemedicine Diagnosis
Florida's medical marijuana law does not allow for telemedicine. Under regulations contained within the bill, a prescribing physician must be in the same physical room as their patient when they are conducting a medical marijuana certification examination. In other words, telemedicine exams, which have become increasingly common in the health care industry, cannot be used to prescribe medical marijuana in the state of Florida. It is imperative that all prescribing doctors strictly comply with this requirement and all other legal rules. Medical professionals who have questions or concerns about prescribing medical marijuana or CBD should not hesitate to consult with an experienced Florida health care attorney.
For more information on this area of law, see our overview of cannabis law.