Can You Sell Cannabis Products Across State Lines?
Restrictions on transporting cannabis out of state severely limit direct-to-consumer e-commerce
By Canaan Suitt, J.D. | Last updated on March 27, 2023
Use these links to jump to different sections:
As of March 2023, 21 states plus Washington, D.C., have enacted full marijuana legalization. Many other states have decriminalized recreational use or allowed some form of medical marijuana. Eric D. Shevin, a cannabis law attorney, remembers the sense of excitement when California legalized recreational cannabis in 2015, becoming only the fifth state to do so.
Despite the state-level movement toward cannabis legalization, it remains a Schedule I controlled substance under federal law. In other words, it's still federally illegal. 
The fact that cannabis can be simultaneously legal at the state level and illegal at the federal level creates headaches for cannabis business owners–including restrictions on business opportunities.
Two major restrictions are that cannabis businesses can't ship their products through the mail, and they can't ship their products to out-of-state customers. 
Navigating the legal cannabis landscape can be treacherous. If you're thinking about entering the industry or trying to expand your business opportunities, it's essential to speak with a lawyer about your plans. 
It's Illegal to Transport Cannabis Across State Lines 
Cannabis is a Schedule I controlled substance–meaning that under current federal law, it's illegal based on its classification as a drug with a high potential for abuse and lacking accepted medical use.
Individuals or businesses transporting marijuana across state lines could face federal drug trafficking charges if apprehended by law enforcement. Penalties for this federal crime include significant jail time and fines.
The severe penalties apply even if a cannabis business is legally licensed in two states and simply wants to ship its cannabis products from one legal state to another.
Whether shipping between far-away states like Oregon and Massachusetts or neighboring states such as New Mexico and Colorado or Arizona and California, it would violate federal laws to ship any amount of cannabis product interstate.
Even without federal restrictions, it would be challenging for companies to comply with the patchwork of state laws regarding the possession of marijuana, the use of marijuana, and the amount of marijuana that can be bought and sold without legal counsel.
But the bottom line is that until the law changes, cannabis is federally illegal. Legal cannabis business activities can't cross state lines.
Cannabis E-Commerce and Direct-to-Consumer are Still Big Opportunities 
Cannabis businesses must stay in-state and comply with all regulations, including licensing requirements for transporting cannabis within the state.
Cannabis companies' inability to ship to customers across states certainly dampens business and limits e-commerce opportunities. But the opportunities are still there for cannabis businesses.
"You're seeing a move to direct-to-consumer in the cannabis industry, just like with everything," says Shevin. "All the record stores are gone, all the video stores are gone, and people want the convenience of an Amazon-like model where things are delivered to you at home."
Shevin says that the "e-commerce piece is everything" for the direct-to-consumer model. "Cannabis brands now have developed online platforms where you can go to their website and see what they have and order directly from that website."
However, the crucial hang-up is that they can't ship it.
"Cannabis cannot be sent through the mail, so it has to be delivered through a ground-based delivery license," says Shevin. "From the consumer's standpoint, they're ordering the cannabis product, and it's coming to their house. They can even set a time when they want to get it, just like with other deliveries."
From the customer's point of view, everything seems easy. "They've ordered from your brand, and at all times, they are only believing that they're interacting with your brand."
But the reality of the chain of commerce is much more complicated given the legal restrictions on cannabis.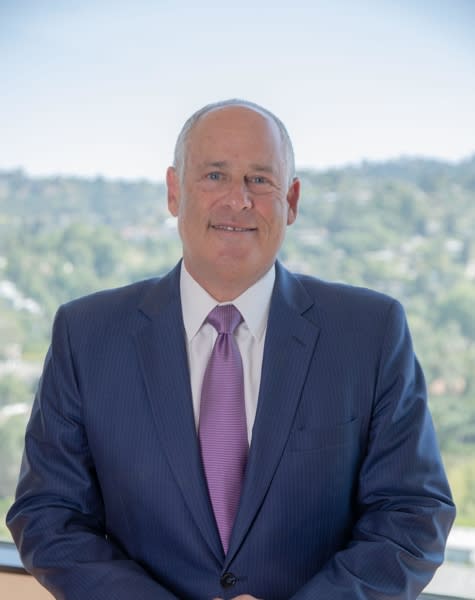 Direct-to-Consumer E-Commerce: Opportunities and Limits 
Shevin walks through an example of the importance of e-commerce from a cannabis business perspective–and the legal limits that complexify such business opportunities.
"Let's say you, as a consumer, find some cannabis brand, Brand X, that you really want to try. You look for where they sell Brand X, and it's at the dispensary down the street. So, you go down to the dispensary looking for Brand X, but they have Brands A through Z. Now you're like, 'Oh, maybe I don't want brand X after all; maybe I want one of these others.'
"So, if you're Brand X, your focus is first to attract consumer demand through social media and other advertising. But at that point, you don't want consumers to just disappear and go to your competitors. If you can get that sale locked in through a direct-to-consumer e-commerce platform and get someone to deliver it, you diminish your competition."
In the grand scheme of things, Shevin says, there are only so many avenues of revenue for cannabis retailers. "You can sell to a dispensary. You can sell to a delivery company. The direct-to-consumer method is the one to develop the most. And once you can really Amazon cannabis, people just aren't going to leave their house if they don't have to." 
Cutting Upfront Costs 
Another benefit of direct-to-consumer methods is that new entrepreneurs can enter the cannabis industry without incurring all the enormous upfront costs of manufacturing and growing.
"Let's just assume you have a cannabis brand," says Shevin. "You don't even have a license. You were just smart enough to develop a really strong brand, and then you're like, 'OK, how do I monetize this?'
"You can go to a cannabis cultivator and ask them to produce a product for the brand. Then, you ask a distributor if they'll facilitate your brand's ability to purchase and market that cannabis.
"As the brand owner, I give the distributor money to go buy the cannabis from the cultivator, since it has to be bought and sold between the two licenses. So, say I give $100,000 to the distributor, and they buy that much cannabis from the cultivator. Then, using your direct-to-consumer platform, the distributor provides the cannabis to your licensed delivery partner, who delivers the cannabis to the customer in your branded bag."
The consumer just sees the end product, but in reality, "you have a cultivator and a distributor and a delivery company making it happen."
Shevin says that more and more people in the cannabis industry are moving to the direct-to-consumer model rather than trying to build a manufacturing operation from scratch. The reason is apparent: It's less expensive to get everything up and running.
Always Seek Legal Help for Your Cannabis Business 
We're in the infancy of trying to regulate legal cannabis activities rather than simply outlawing them, says Shevin.
Since cannabis laws are new and evolving, it's essential to have legal counsel for any decisions you make as a business owner or investor.
"From a legal standpoint, regulations that are hard to understand require lawyers to navigate," he adds.
The Ongoing Evolution of Cannabis Law 
The focus of legal work has followed the development of cannabis as an emerging industry.
"When it started," Shevin says, "people came to lawyers for help to get a license. Then it shifted to primarily getting help with business structure, investment capital, and operating and branding. Now, when things don't go well for businesses, there's a wave of business disputes and litigation involving disgruntled investors."
If the federal government changes its stance on legal marijuana and develops new regulations, Shevin says, "the next wave of legal work will be mergers and acquisitions activity–Go Public Transactions, giant IPOs, and capital raises. There's a never-ending evolution of the legal world as well." 
To find an experienced and reputable attorney for your cannabis business, look for a cannabis law attorney in the Super Lawyers directory.
For more information on this area of law, read our overview of cannabis law.
What do I do next?
Enter your location below to get connected with a qualified attorney today.
Additional Cannabis Law articles
State Cannabis Law articles
Attorney directory searches
Helpful links
Find top lawyers with confidence
The Super Lawyers patented selection process is peer influenced and research driven, selecting the top 5% of attorneys to the Super Lawyers lists each year. We know lawyers and make it easy to connect with them.
Find a lawyer near you