How Is a Class Certified in Pennsylvania?
A legal breakdown of an important step in a class action
By Super Lawyers staff | Last updated on January 12, 2023
Use these links to jump to different sections: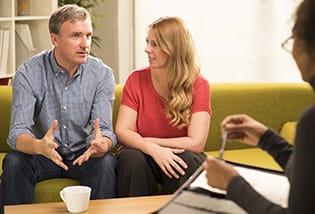 A class action lawsuit is a legal proceeding in which a group of separate individuals or entities are joined together because they have similar legal claims against the same defendant. One of the most common examples of this is a case in which a large number of consumers sue a manufacturer for a product that does not perform as advertised.
Before a class action lawsuit can proceed in Pennsylvania, there are certain procedural requirements and pleading standards that must be met. But how it usually starts is with someone reaching out to an attorney.
"When someone comes to us, we can tell pretty quickly if they have a case," says Noah Axler, an attorney with Axler Goldich in Philadelphia. "Sometimes a case doesn't lend itself to a class action, and it would be better as an individual [personal injury or consumer] case."
Before a class action suit can move forward, the class must be certified. Generally, this means that representative parties must come forward or be selected. Also referred to as a lead plaintiff(s), a representative is essentially a spokesperson for the entire class of individual members.
"A question I often get is, 'I have a case, and I think it happened to a lot of people, so do you need to know who all those other people are before you start a class action?'" says Axler. "The answer is no. I need to, obviously, have someone with a complaint that leads me to have a strong belief that something similar has happened to others. To file a complaint, you need to have reasonable belief that what happened to your client has happened to others in a similar fashion."
The Prerequisites to a Class Action in Pennsylvania
Under Rule 1702 of the Pennsylvania Rules of Civil Procedure, a class action lawsuit or mass tort claim can only be filed if the following five criteria are satisfied:
The class is large to the extent that it would be impractical to handle each claim individually
The fundamental question(s) of law and key facts are common to the class members
The legal claims and legal defenses are similar across the class members
The lead plaintiff will properly represent the interests of the other members of the class
A class action lawsuit is a fair and effective method of resolving the claims.
The Procedure for Class Certification
This part is complicated. If you are considering filing a claim, acting as a lead plaintiff, or joining a claim, it is highly recommended that you consult with an experienced Pennsylvania class action attorney. Assuming all of the legal criteria for filing a class action lawsuit can be met, the lead plaintiff will generally need to submit a filing called a Motion for Certification of Class Action.
The purpose of this motion at a certification hearing is to certify the class and, if successful, the underlying lawsuit will be able to move forward. "It's possible that some lawyers advertise prior to class certification to find other plaintiff class members, but that's not necessary," Axler says. "What you have to do, ultimately, is show the judge how many folks may have been effected by the same wrongful conduct."
Attorneys often do this through the discovery process, which is investigating how many people may be impacted—say, they bought a specific product. "There's often a lot of discovery necessary, and that can be lengthy, but it depends on the complexity of the case," Axler adds.
"If you convince the judge it happened the thousands of people, and the class is certified, then notice will go out." Notice often comes in forms such as snail mail, a TV or printed ad, or email. "We've all seen those notices, where they say, 'You may be a member of a class action.'"
If, however, the motion is denied, it does not mean that the entire case is lost. Instead, it means the class action claim cannot go forward at the current time. It will need to be appealed or the parties would retain the right to pursue their legal claim individually.
Long Story Short
Axler summarizes the whole process thusly: "The way our cases usually go: You file a complaint with the belief that what happened to the plaintiff happened to a lot of other people. There's no set number of folks you need, but if you have 40 people, that's probably enough. A lot of times the defendant will move to dismiss [the suit]. You hopefully get by that, and discovery starts. Then, when you have sufficient evidence to support your claim, you move for class certification. That motion is decided by the judge. If the judge grants it, then notice will go out to the class to inform them of the nature of the case, that they can opt out if they so choose and a deadline for doing so. Then the case will proceed, either to summary judgment or to trial. If class certification is denied, you can appeal or you're left with only the named plaintiff's claim."
For more information on this area of law, see our overview of class action and mass torts, or reach out to a law firm for legal advice.
What do I do next?
Enter your location below to get connected with a qualified attorney today.
Attorney directory searches
Find top lawyers with confidence
The Super Lawyers patented selection process is peer influenced and research driven, selecting the top 5% of attorneys to the Super Lawyers lists each year. We know lawyers and make it easy to connect with them.
Find a lawyer near you