Preventing Legal Trouble When You Buy a Newly Constructed Home
How to protect yourself from legal trouble in Colorado
By Trevor Kupfer | Last updated on January 12, 2023
Use these links to jump to different sections:
Duncan L. Griffiths
is an attorney at Griffiths Law in Lone Tree who specializes in construction defects—everything from large claims that impact multiple families, homeowners' associations and/or building owners to individual claims on behalf of single families, contractors and developers.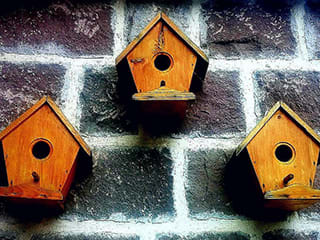 The work, he says, "is a hard, convoluted mess; there are a lot of moving parts to it, and it's a really complex area of the law. It's changing all the time and it's high stakes. For builders, defects are expensive to fix. For owners, we're talking about a big investment at either the place they do business or live." Because of the level of risk, Griffiths has several recommendations for new home buyers.
Research with a New Construction Home
When consumers are looking for a new car or other consumer product, it's second nature to read reviews and other reports, Griffiths says. But the same isn't always true for a new home purchase. "When it comes to buying a house, most of these people don't do that. They don't look at the builder. They don't check the reviews. They don't make sure they really understand what the warranties are and things like that. Oftentimes, they buy the house and, when things go wrong, they're in disbelief at how little rights they actually have. Or that they bought a house off a builder who has a long track record of having problems," he says. Griffiths recommends some Google searches, looking at reviews, researching home builders through licensing agencies and better business bureaus, and asking them to answer any questions you may have about a new home. "The safest thing you can do is do your due diligence up front," he says. "A lot of times I encourage owners to walk around the neighborhood and knock on a few doors and talk to some owners and ask them what it's like to live in the neighborhood. It's a big investment, so maybe spend $1,000 to hire an engineer or an architect to come take a look at it." In Griffiths' experience, he says a lot of common defect issues are easy to spot. For example, drainage is a common problem in Colorado. "If you walk around the property and everything is negatively sloped back and there's ponding water, to me that's always a warning sign. If there are problems with the soil and the drainage is bad, it's a recipe for disaster. You should be asking yourself, 'Well, what else did they screw up?'" Griffiths says.
Contract Scrutiny
Most people who buy homes on the secondary market, via realtors, sign the standard real estate form contracts. These are generally designed by a neutral third party and considered even-handed for the buyer and seller, Griffiths says. "When you get into
the new construction world
, developers have carte blanche authority. They have their own contracts, and they are incredibly one-sided contracts that are hand-tailored to protect the builder," he adds. Griffiths' advice: Understand what you're signing and, if you don't,
ask an attorney
to look it over and translate it for you. "Some of the stuff that's in the contract might be problematic," he says. "For example, the vast majority of developers put an arbitration clause in the contract, so that takes away your trial rights. And a lot of times, the arbitration service might already be pointed out, so they've selected one that may not even be neutral or located in your state. Some are designed to make it so difficult that the owners just don't go for it. And the same can happen for the warranty process. A lot of builders will buy what's called a 2-10 Home Warranty, or some type of a third-party warranty. But then when you look at the fine print, it's like a rebate—you have to jump through so many hoops to be able to get them to step up to the plate that most of the owners give up."
Assert Your Rights
The vast majority of contracts have waivers that essentially say you waive your common law rights and, if you later threaten to exercise them, they may point to that clause hoping you don't pursue it further. But that, too, would be wrong, Griffiths says. "There's something called the Homeowners Protection Act that is a modification to CDARA [Colorado Construction Defect Action Reform Act] that basically said any builder's attempt to waive homeowners' rights is void. A lot of builders think they can contractually waive consumer rights and they're wrong." Griffiths says, based on the building demand in the state, you may not be able to pushback against the builder much; they could just move on to one of several other interested parties. But if you call an attorney, "What I would be telling them is just realize what you're signing and what you're getting yourself into."
If You Need a Lawyer
CDARA requires homeowners to notify the builder in writing about defects before any lawsuit can be filed. The builder then has 30 days to make a home inspection and an offer to repair. The owner does not have to accept that offer and, instead, can move forward with legal action. "What it really boils down to in Colorado, because it's quite difficult to bring construction defect claims and it's expensive, is: What's wrong with the house?" Griffiths says. "If the defects are $20,000 or less to fix, usually my recommendation is: Hire me to write a demand letter and see if I can convince the builder to step up and make repairs. If not, then it might not worth your while, which is sad." The simple reason is that your legal fees may outweigh your repairs, and Colorado does not allow you to recover attorneys' fees in a suit. You can recover your costs, like experts used to testify on your behalf, but not your lawyer's bill. Some attorneys do work on an hourly basis, some on flat fee, and others on contingency. Griffiths, for example, varies his approach on what's best for the client and situation. Legal costs are something your attorney should review in your first meeting. "I try really hard to make sure they know exactly what they're getting themselves into, because I don't want to ever be a lawyer that over-promises and under-delivers," he says. And if you're bound by an arbitration clause, that's not necessarily a bad thing. "Sometimes arbitration is good," Griffiths says. "I like to think that the reputable builders that have a conscience and have lawyers with a conscience put in clauses that are fair. They have clauses that are local and have AAA arbitration rules—a published set of rules designed to protect both sides."
What do I do next?
Enter your location below to get connected with a qualified attorney today.
Additional Construction Litigation articles
Attorney directory searches
Helpful links
Find top lawyers with confidence
The Super Lawyers patented selection process is peer influenced and research driven, selecting the top 5% of attorneys to the Super Lawyers lists each year. We know lawyers and make it easy to connect with them.
Find a lawyer near you