Anything You Post Can and Will Be Used Against You
The legal dos and don'ts of social media
By Joel Warner | Last updated on January 12, 2023
Use these links to jump to different sections:
In December 2010, Isaiah Lester achieved a little justice for the death of his wife, Jessica. Or so he thought.
Three years earlier, an Allied Concrete cement truck overturned in Charlottesville, Virginia, landing on Jessica's car and killing her. A Virginia jury awarded Lester and his in-laws $10.6 million in a wrongful death suit against the driver and the cement company. But the victory wouldn't last. In October 2011, Virginia Circuit Court Judge Edward L. Hogshire halved that award and slapped Lester and his attorney, Matt Murray, with $722,000 in sanctions. While the Virginia Supreme Court later reinstated the original verdict, Murray couldn't avoid the punishment. The attorney left his job at the state's largest personal injury firm and is currently serving a five-year suspension for violating ethics rules.
What caused the upheaval? A couple of Facebook photos.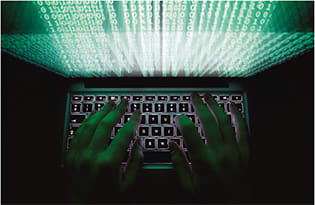 According to Hogshire's 2011 order, before the civil trial, attorneys for Allied Concrete asked for images from Lester's Facebook account, including a photo of him holding a beer and wearing a T-shirt reading, "I [heart] hot moms." In response, Murray instructed a paralegal to tell Lester to "clean up" his Facebook page, encouraging him to deactivate the account. While Lester later reactivated the account and provided the images to defense attorneys, this activity, when it came to light after the trial, led Hogshire to penalize both Lester and his lawyer for their "extensive pattern of deceptive and obstructionist conduct."
Welcome to the strange, new legal world of social media.
Thanks to people's tendency to share everything on Facebook, Twitter and other social networks, coupled with the courts' tendency to consider such postings discoverable evidence that shouldn't be tampered with, attorneys in all legal spheres now have access to a treasure trove of information about you—where you've been, what you're doing, how you're feeling—that, in the past, would have been much harder to obtain.
"When we got social media, it was a new tool we could use to find out information about people," says Florida criminal defense lawyer
Mark M. O'Mara
, who uses the Lester v. Allied Concrete Company as a cautionary tale for
attorneys
and private citizens alike. "You don't even need to have a subpoena. People just hand information to you."
In short, the seemingly unremarkable things you post can come back to haunt you, jeopardizing employment opportunities; triggering family upheaval; and challenging accepted notions of intellectual property and protected speech.
"Everything you say can be used against you, and that applies to social media," says Denver employment and civil rights attorney
Qusair Mohamedbhai
. "Every single thing you post on the internet, if you get caught in a court process, will be used against you by people who want to hurt you."
The Problem of Not Looking Like a Loser on Facebook
Let's start with employment law.
"Most employment-related cases involve some dispute over who said what or who went where," says Portland, Oregon, employment attorney
Courtney Angeli
. "When I started in employment law, most of that was based on face-to-face discussions—one person's version of events versus the other's. But now, with Facebook and tweeting and texting, people are recording in real time exactly what they are doing and saying."
Recently, Angeli represented a man accused of sexual harassment by one of his subordinates. Angeli says she managed to undermine the woman's case by finding Facebook messages she'd sent him, asking if he wanted her to send him selfies. Evidence like this has changed the nature of Angeli's work. "Settlements tend to occur earlier," she says. "Because you can ask, 'Will juries believe this claim?'"
While employees should assume their employers can and will scrutinize their social media posts, as a rule Angeli advises companies not to do so. For starters, several states (California, Colorado, Connecticut, Illinois, Minnesota, Nevada, New York, North Dakota and Tennessee) prohibit employers from terminating people for lawful off-duty activities, including social media use. But even in states where it's not forbidden, inspecting a potential job prospect's social media activity can prove tricky. "You might learn about a disability or other things that are then going to complicate the hiring process," says Angeli. "Maybe you weren't going to hire the person anyway, but now you have this information on their disability. So it can be complicating."
It doesn't help that such digital evidence often doesn't tell the full story, notes Angeli. "We have this weird need in our culture to project a really positive life," she says. "No one wants to look like a loser on Facebook." As a result, even if people are struggling with physical or mental problems, they accentuate the positive on social media, and it can create the wrong impression in disability and other work-related cases.
Social media has similarly transformed family law, says Broomfield, Colorado-based family law attorney
Cynthia Ciancio
. While divorce rates nationwide might be dropping, Ciancio says her practice is busier than ever, and she thinks social media is among the main causes.
"In almost every single divorce case involving an extra-marital affair," she says, "if the person didn't get caught because of social media, the affair at least started because of social media."
Nearly all states have no-fault divorce now, which means one doesn't have to find a partner's online mischief in order to be granted a divorce. But people's digital lives can still affect divorce settlement, which is why Ciancio's firm has spent upwards of $100,000 per case in legal fees to scour computer hard drives, tens of thousands of emails and social media posts for key bits of evidence. In one divorce case, her client was ordered to pay his ex-wife $10,000 a month in spousal maintenance for a decade. Eventually his ex-wife posted a photo on Facebook showing her and her new partner holding their newborn child—and both of them were wearing wedding rings. "Our new family," read the caption. Ciancio used the image as a critical piece of evidence to prove they were common-law married, ultimately leading to a settlement and maintenance reduced to three years.
Even if digital evidence doesn't directly affect divorce proceedings, discovery of such information sets the tone for a difficult divorce, says Ciancio. "If your spouse finds you are doing something deceptive, he or she is going to be angry," she says. "Then your divorce is not going to go smoothly. It can be expensive."
Off the Record, on the QT and Very Hush-hush
For O'Mara in Florida, social media impacts every aspect of his criminal defense work. Take his most famous case: successfully defending George Zimmerman, the neighborhood watch coordinator who shot and killed 17-year-old Trayvon Martin in 2012.
O'Mara made national headlines for setting up a website, Facebook page and Twitter account devoted to the case. But he didn't just use social media to spread information; it was one of his main courtroom tools. For starters, his team caught three jurors who lied during jury selection about their knowledge and biases related to the case. One made it through the initial selection round, but, says O'Mara, "There was a Spidey sense. There was something about him that wasn't right." So that night, his team scoured the man's Facebook page, where they found a link to a chatroom in which the juror in question had slammed Zimmerman and the local police department. It was enough to get the man removed from the jury.
"If any of those three had gotten on the jury, they would have changed the outcome of the trial," says O'Mara.
But social media also spelled trouble for O'Mara's client. In 2012, Zimmerman sued NBC Universal, claiming it edited the audio of his post-shooting police call to make him sound racist. O'Mara says Zimmerman was likely to win an expensive settlement—until he became increasingly controversial online. Among other things, he tried to sell the gun he used to kill Martin through internet gun brokers and posted videos with the owner of a Florida gun shop who called his business a "Muslim-free zone."
"With all that craziness, NBC said, 'This is great,'" says O'Mara. The company refused to settle, and Zimmerman eventually lost his defamation lawsuit.
Social media posts can sometimes wreak havoc on a case even after it's been concluded. There are multiple examples of plaintiffs winning settlements in personal injury cases only to be penalized—sometimes at the cost of the entire settlement—for posting about them on Facebook.
"Often, settlements are confidential," says Florida personal injury and wrongful death attorney
Ervin A. Gonzalez
. "Posting about it online can have ramifications—and sometimes it comes with a very heavy stick."
Posting before the settlement can be even worse. According to St. Louis attorney
Jeff Schultz
, a colleague recently represented a company who was sued by one of its former employees for terminating him for being on medical leave too long. The man claimed he was still injured and couldn't return to work, but his story collapsed when Facebook photos showed him in firefighter training during the time in question.
"It was my understanding that the case settled fairly quickly," adds Schultz.
Who Can Repost What, Where?
Then there's intellectual property. People often forget IP protections pertain to everything posted online.
"Even employees at sophisticated companies believe that just because something is on social media they can do whatever they want with it," says
Dale Cendali
, a New York-based IP attorney. "Sometimes the terms of use of a social media platform gives you the right to re-post things on that platform, but there are particular risks if you take things outside of the platform and try to use it for something, particularly for commercial purposes, without their permission."
For example, a man who made headlines for accidentally live-streaming the birth of his son last year is now suing the news agencies ABC and Yahoo for using part of the video without authorization. Rights of publicity similarly pertain to posts; it's why actress Katherine Heigl filed a $6 million lawsuit against Duane Reade for using a paparazzi photo of her carrying the drugstore's shopping bags to promote the company on Facebook and Twitter. (The parties settled out of court.)
Even hashtags can be subject to trademark issues. In one recent case, the education consulting firm Public Impact convinced a Massachusetts court to stop the Boston Consulting Group from using #publicimpact on its social media platforms, arguing the hashtag constituted trademark infringement.
"The more you add words to your hashtag and make clear who you are and that you are not the same as the other entity, it is less likely to be a problem," says Cendali.
While so far only companies have gotten in trouble for hashtags and trademark issues, Cendali warns, "When it comes to social media, the same rules apply to individuals that apply to large companies."
Defamation laws pertain to social media activity, too. In 2015, when someone anonymously posted attacks on Craigslist about one of his clients, Schultz filed a John Doe lawsuit and used subpoenas to force Craigslist and an internet-service provider to release the identity of the individual. "It was clear he thought nobody would find out who he was," says Schultz. The case was settled last year.
At the same time, social media could complicate libel and defamation cases. In such matters, public figures have a greater burden to prove they've been wronged. But in an age in which an internet celebrity can have tens of thousands of followers on Twitter, who exactly is a public figure?
"The Supreme Court has never provided a clear definition of a public figure," says Erwin Chemerinsky, dean of the University of California, Irvine School of Law and a constitutional law expert.
There are certainly complications and risks with social media, but also rewards.
"In the past, to reach a mass audience you needed to be rich enough to own a newspaper or get a broadcast license. Now anyone is able to reach a mass audience thanks to social media," says Chemerinsky. "Now it is almost impossible for a country to close off free speech."
Protecting Yourself
With social media playing an increasingly prominent role in court cases, how should folks keep their digital activity from landing them in hot water?
For starters, make sure your privacy settings on sites like Facebook and Twitter are set to the highest level, says O'Mara. And if you find yourself facing a legal action, don't delete your accounts; it could look like you're obstructing justice.
But, most of all, be smart about your social media activity. It might feel like you're just chatting with friends, but, says Mohamedbhai, "most of the time, the things you post on Twitter and Facebook and other social media sites are considered by the courts to be you getting on the top of a building with a megaphone and screaming things to the world."
For general information on legal matters involving social media accounts, see our overview of
consumer law
.
What do I do next?
Enter your location below to get connected with a qualified attorney today.
Additional Consumer Law articles
State Consumer Law articles
Attorney directory searches
Helpful links
Find top lawyers with confidence
The Super Lawyers patented selection process is peer influenced and research driven, selecting the top 5% of attorneys to the Super Lawyers lists each year. We know lawyers and make it easy to connect with them.
Find a lawyer near you