What is Birdnesting?
An innovative approach to child custody in Kentucky
By Judy Malmon, J.D. | Reviewed by Canaan Suitt, J.D. | Last updated on March 30, 2023
Use these links to jump to different sections:
Kentucky courts are increasingly recognizing the importance of retaining both parents in primary parenting roles in children's lives.
Nearly all Kentucky child custody decrees now order joint legal custody, even where physical custody may reside primarily with one parent. This means that even when the parties agree (or the court decides) that it's best for the child to live more of the time with one parent, both parents remain equally responsible for legal, medical, school, and other decisions affecting the child. 
The Temporary Child Custody Order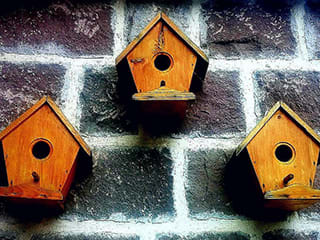 A first step on the path to divorcing couples involving children is a temporary child custody order.
Until recently, that order required choosing one parent over the other as the primary custodial parent. A 2017 state law effectuates what many families want: a presumption in favor of shared parenting, with equal parenting time for each. 
Joint custody can take a variety of forms, including one recent trend in shared parenting called "bird's nest custody," or simply, "birdnesting."
Birdnesting arrangements center on the children remaining in the family home, while the parents rotate in and out based on their parenting schedule. Nesting works.
Birdnesting and the Child Custody Arrangement
Details of the arrangement can vary widely, from maintaining a straight 50-50 time split, to one parent remaining primarily in the marital home with the kids, and the other parent moving in every other weekend or so. Co-parents might have three separate residences (one each, plus the family home), stay with friends or family on their non-parenting time, or even share a space where they each go when not in the home.
This type of co-parenting arrangement allows for less disruption in the child's life. They remain in one home, with access to friends, activities, belongings and a consistent routine. Many people believe this continuity can help to minimize the trauma of divorce.
As to how well it works, there is some anecdotal evidence that it may be great in theory yet difficult to maintain. It can be a good option for a period of transition immediately following marital separation, but there are few families for whom it is an amicable, realistic long-term solution. Even with that being the case, it may be worth considering as you contemplate your own child custody plans. Thinking broadly and creatively may help you tailor a custody solution to your specific needs. 
The Pros and Cons of Birdnesting
The primary benefits of birdnesting are your children's; the primary challenges will be yours. Whether you can make a nesting situation work will largely depend on your commitment to putting up with some instability, as well as how well you can communicate with your ex.
The first hurdle may be financial, particularly if you feel the need to maintain three separate residences. A second will be the need to work closely with the person you are divorcing, to negotiate details not only of child-centered arrangements, but of home maintenance, cleaning, lawn care, and the like. For most birdnesters, the biggest challenge lies in how to address new dating partners, and whether they will share in the half-here/half-there lifestyle.
If you do opt for birdnesting, there are a number of additional clauses you will need to include in your parenting plan, addressing things like upkeep of the home, shared expenses and houseguests. In most cases, courts will be willing to approve a nesting plan, but would be unlikely to order one, so both parties need to be in agreement.
Getting Legal Help for Your Child Custody Arrangement
Because this type of custody arrangement can be particularly complex, it's important to work with an experienced family law attorney or divorce lawyer if you choose to explore it. 
If you'd like more general information about this area of the law, see our custody and visitation law overview.
What do I do next?
Enter your location below to get connected with a qualified attorney today.
Related topics
Attorney directory searches
Find top lawyers with confidence
The Super Lawyers patented selection process is peer influenced and research driven, selecting the top 5% of attorneys to the Super Lawyers lists each year. We know lawyers and make it easy to connect with them.
Find a lawyer near you