How Dads Get Custody in NYC
Fathers fare well in New York custody battles in the 21st century
on August 25, 2017
Updated on January 18, 2023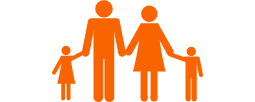 In the 1979 Academy Award-winning film
Kramer vs. Kramer
, a custody battle erupts between Ted and Joanna Kramer (Dustin Hoffman and Meryl Streep) over their son Billy. Because we're following Ted's story, and we've seen how much he loves his son, we tend to root for Ted in this battle. We agree with their neighbor, played by Jane Alexander, who tells Joanna from the stand, "You don't know how hard he's tried. They're beautiful together, just
beautiful
." But the court hasn't had the benefit of seeing the same movie, and awards physical custody to the mother.
This was the most common child custody result back then.
"Unless a mother was foaming at the mouth or feeding her children antifreeze, she almost always got custody," says Eleanor Alter, a
family lawyer
with Kasowitz, Benson, Torres & Friedman. "There had to be something really egregious."
Much has changed for fathers in child custody case.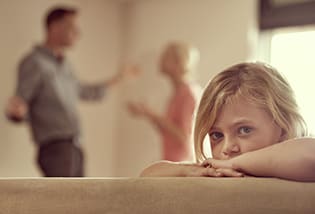 Flexible Schedules
The State of New York is extending much more flexibility to fathers, says
Jerome Wisselman
, a family law lawyer with Wisselman, Harounian & Associates in Great Neck. "They've been much more accepting of fathers who want to spend substantial amounts of time with their children."
What hasn't changed in New York State, Wisselman says, is that much of the work he does with a non-custodial parent regarding custody of the child takes place out of court, particularly in advising how to discuss a custody battle with children involved.
"It's important that the father doesn't denigrate the mother," he says. "And it goes both ways with the mother, too. The children make out better when the parents respect each other and show that."
Little Jabs
Another problem that noncustodial fathers may face in enforcing visitation schedules is ensuring that an agreement is literally enforced, says
Jacqueline Newman
, a managing partner with Berkman Bottger Newman & Rodd. Even after mediation has been successful, there can be "little jabs," such as being late for arranged visits.
"It's a hard thing," Newman said. "You cannot go to family court over every single transgression. But if there's a pattern of a parent trying to intrude on the relationship with the children, you might."
Finally, from Alter, this advice to both fathers and mothers in a child custody battle: Unless the child is in emotional or physical danger, "Settle, settle, settle." You start by asking legal advice from a law firm or law offices with an experienced New York family law attorney or fathers' rights lawyer.