Child Custody Considerations Under Texas Law
Joint custody is the default, but it all depends on the circumstances
By S.M. Oliva | Reviewed by Canaan Suitt, J.D. | Last updated on May 2, 2023 Featuring practical insights from contributing attorney Marilea W. Lewis
Use these links to jump to different sections:
Child custody is frequently the most contentious issue in a divorce. In Texas, the law requires a court to settle custody based primarily on the "best interest of the child."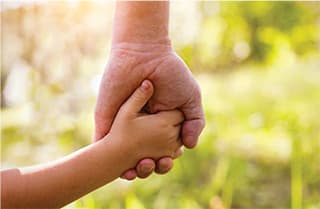 This requires consideration of all of the facts and circumstances surrounding the parent-child relationship and their situation. In many cases the parents may be able to work together, co-parent and develop a proposed custody arrangement—a "parenting plan"—that satisfies the court.
But the final decision in a child custody case always remains with the judge, who must follow the "best interest" standard, even if it conflicts with the wishes of the parents.
How Custody Works in Texas
Texas child custody law formally refers to "conservatorship" of a child rather than custody. The person or persons who have decision-making rights with respect to the child's living arrangements, education, health care, and so forth, are referred to as the "managing conservators." A person who only has limited access and visitation rights with the child is referred to as a "possessory conservator."
A Texas court is not supposed to automatically favor one parent based on gender or marital status in determining parental rights (e.g., the mother over the father or a married parent over a single one). Indeed, state law starts with the presumption that both parents should be named as "joint managing conservators."
"The Texas family code gives attorneys and judges a lot of guidelines and suggestions to follow," says Marilea Lewis, a Texas family law attorney with Duffee + Eitzen in Dallas, "but if there are extenuating circumstances or special needs, the court can vary from the guidelines."
That goes for support payments as well as joint managing conservatorship.
"The presumption is that the standard possession order is in the best interest of the child, but that too is rebuttable. The courts in Texas have a great deal of discretion when it comes to determining the division of community estate and the best interest of the child," she adds. Joint conservatorship may be rebutted by evidence of one parent's unfitness, such as a history of violence or sexual abuse; a judge may also decline if it would "significantly impair the child's physical health or emotional development."
It should also be noted that even when both parents are named as managing conservators, one parent will likely be given primary physical custody—that is, the right to designate the child's primary residence. A joint conservatorship does not require a child to spend equal amounts of time with both parents. It does require that one parent not take any major action affecting the child without consulting or informing the other.
Determining the Child's "Best Interest"
"The best interest of the child is the overarching basis upon which a court makes a ruling," Lewis says, "but there is a lot of nuance within that." A common concern such as the child's school may not be as simple as proximity. "You have to look at each issue. Is it an issue of physical safety, emotional development or wellbeing, or is it a preference in a parenting decision?"
Unless the parents file a written agreement, a judge will make a final decision regarding conservatorship after considering a number of factors, including:
Each parent's ability to give "first priority" to the child's best interests;
The extent to which each parent participated in the child's life prior to the divorce or custody lawsuit;
How close the parents live to one another; and
If the child is at least 12 years old, his or her preferences may be taken into account.
Resolving Through Mediation
Lewis estimates that mediation is required in roughly 90 percent of cases where legal custody is at issue. "Most of the courts prefer that the parties do whatever they can to resolve their issues without court intervention," she adds.
Not only is mediation often the cheaper and faster option, but "allows the parties to maintain control of the lawsuit," Lewis says. "They know the facts and have all of the evidence. Whereas if you go into the courtroom, the judge doesn't know the people or their children, and will not have all of the evidence to make a custody decision."
Custody cases in Texas are always highly fact-specific, so it is important to get legal advice from a Texas family law attorney or Texas child custody attorney about your particular legal and child custody issues. Lewis warns against self-representation in these cases.
"If you've been married for a short time and there isn't any property or children, you don't need to spend a lot on an attorney," Lewis says of divorce, "but if you have children, that exponentially increases everything involved in the case." This isn't exclusive to the future wellbeing of the child, but perhaps your own.
"People underestimate the ability and reach of a family court judge," says Lewis, herself a former judge.
"A civil court judge can take your money; a criminal court judge can put you in jail. Well, a family court judge can take your money, put you in jail, and even take your dog. Family law courts in Texas can enforce nonpayment of child support by confinement in jail. So, trying to do it on your own may not seem like much of an issue at the time, but could become very important."
Getting Legal Help
You should ask a Texas child custody attorney about your legal issues, custody agreement or custody order.
If you'd like more general information about this area of the law, see our custody and visitation law overview.
What do I do next?
Enter your location below to get connected with a qualified attorney today.
Related topics
Attorney directory searches
Find top lawyers with confidence
The Super Lawyers patented selection process is peer influenced and research driven, selecting the top 5% of attorneys to the Super Lawyers lists each year. We know lawyers and make it easy to connect with them.
Find a lawyer near you