The Law and Aging in America
What we don't talk about when we talk about getting old
By Nancy Rommelmann | Last updated on January 19, 2023
Use these links to jump to different sections:
The golden years: a time to relax, reflect and enjoy the fruits of one's labors. Scratch that. For many older Americans, it's a time of decline, pharmaceuticals and financial ruin. Most of us cannot predict whether we will be laid off, and if so, whether we will ever find work again; whether we will suffer a catastrophic illness, and if we do, who might try to profit. When you add that seniros may not want to be a burden on caregivers, or may feel stranded in a world where there's always a new technological tool for communication, you have a groundwork for insecurity, isolation and silence. Silence has long been a problem. "We don't like to talk about things that are uncomfortable: death, dying, disability, mortality," says
Marco Chayet
, an elder law and probate litigation attorney in Denver. "But the alternative to not planning and not facing those issues is horrific."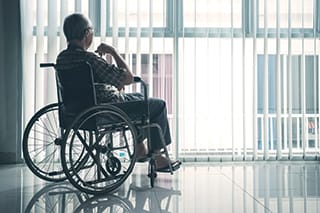 There are resources for Americans over age 65—currently 16% of the population, according to the Population Reference Bureau. The National Academy of Elder Law Attorneys, started in 1987, has more than 4,500 members; the investigative journalism site ProPublica regularly updates its state-by-state "Nursing Home Inspect," which looks at deficiencies, fines and penalties; and online sites such as NextFifty Initiative fund hundreds of programs meant to better the lives of aging Americans. But people have to talk about the issues. "Communication is key," says Chayet. "Absolutely."
Age Discrimination: Is It or Isn't It?
Maybe your manager starts dropping hints you're not as valued as you thought you were. Or maybe you interviewed for a job you seem perfect for and then … crickets. Is it you? The answers can be hard to pin down, says Archibald J. Thomas III, an employment litigator for plaintiffs in Jacksonville, Florida.
Employees, says Thomas, "should be on guard for differences in treatment between themselves and similarly situated coworkers with regard to disciplinary action, performance requirements, and overall treatment by supervisors or management."
"There are code words people use for discrimination, talking about how they want a 'young, vital work force,' things like that," says Lynne Jaben Bratcher, a discrimination plaintiff's attorney from Independence, Missouri. "They say, 'You don't have enough energy,' or 'You're not good with computers.' They're stereotypes."
Of course industries change, tech grows more complex, and employees need to keep up. But they don't need to keep quiet when jokes are made. Bratcher recalls the 2008 presidential campaign when John McCain was running against Barack Obama, who was 25 years younger. "Talk show hosts were regularly making jokes about McCain's age, because it's still acceptable to make age comments in society and people think it's funny." Bratcher isn't laughing. "Age comments [at work], even if they're in the form of a joke, are really callous," she says. "And I think people should report it."
Age discrimination may be difficult to prove, but some actions are blatant. Thomas remembers one such case.
"An employee, under the guise of 'reorganization,' was required to repost for a position he had held for many years with satisfactory performance and was ultimately replaced by a substantially younger employee who had no prior experience," he says. The case settled out of court.
Bratcher remembers a situation "where an employee was going to leave because the CEO was so difficult, and the board decided to fire the CEO and keep her," she says. She cautions: "That's the only time out of hundreds of cases that that's happened."
Will and Estates: You're Not as Young as You Think
Here are three reasons people don't make out a will, according to Samara Nazir, an estate planning and probate attorney based in Overland Park, Kansas: They think they're not rich enough; they think they're not old enough; and who wants to think about death?
"A fourth reason is it seems very overwhelming to people," Nazir says. "It feels like they have to have all of this homework done before they start planning, which is not true."
If discussing money and death feels bleak, she adds, what can happen if you don't plan may be much worse—particularly if you become incapacitated.
"Estate planning is to put a plan in place so that somebody can step in and make those decisions for you," says Nazir. "If not, then your family members or loved ones have to go to court and go through the process of what's called a living probate, to be able to get the authority to make those decisions on your behalf—which is a very tedious, expensive and ongoing process."
Even families sometimes disagree—as Chayet discovered when his grandmother started to suffer from diminished capacity while he was in law school.
"There was disagreement—and that's an understatement—between my mother and my uncle about my grandma's care and assets," says Chayet. The dispute was so bad that it led Chayet toward the practice of elder law. "A big part of my practice is trying to prevent or stop the exploitation of the disabled and incapacitated or elderly."
Abuse and neglect incidents, according to the National Council on Aging, are perpetrated almost 60% of the time by a relative—most often adult children or spouses who make a show of caretaking with one hand while draining resources with the other. "The exploiters themselves are often family members," says Chayet. "It's a very tricky and complex area."
How do you convince a person whose memory is failing not to give any more money to a beloved grandson? How do you protect people who feel they are already under a loved one's protection? "There is not this sort of one-step solution. It needs to be all-encompassing, holistic," says Chayet. "Communication is the most important first step here."
After Chayet and his family made the mistake of "not really dealing with the issue until it got so bad," he was inspired to support both tighter protections—such as, he says, "a newer uniform guardianship-conservatorship act that requires, if there's an emergency guardianship, that an attorney get appointed immediately for the respondent"—and looser ones, so that, for instance, a person who is under a guardianship can try to regain their independence and terminate the guardianship.
Health Insurance and Medicaid: Protecting Assets
The rising cost of health care, the ongoing threat to the Affordable Care Act, and the current multibillion-dollar shortfalls in social service programs do not add up to an overall sense of confidence when contemplating future health care needs. Do you pony up five-figure premiums for long-term care insurance on the chance you will need it? If you do need it, what quality of life are you looking at?
"When we talk about Medicaid planning, we talk about the ability to try to preserve assets in the event you need long-term care in the future," says Anthony Enea, who practices elder law in White Plains, New York. "The way they normally do that is by utilizing a Medicaid asset protection trust. It's an irrevocable trust where you transfer, for example, your house and some savings into the trust."
Timing is everything. Because Medicaid is designed to kick in once you've exhausted your assets, you need to set up the trust before you apply for Medicaid—and then live out the mandatory five-year "look back period" before the trust takes effect. "Once five years goes by," Enea says, "Medicaid doesn't count those assets anymore."
Laws surrounding Medicaid vary by state. "Medicaid in New Jersey is not as generous as it is in New York," says Enea. "Medicaid in Florida is not as generous as it is in New York. We have many clients who retired to Florida, spent 15, 20 years there, and then when they need Medicaid, they come back to New York."
Enea adds: "My clients are individuals and families, they're not corporations. What we do is really helping individuals. That's what we take care of."
Assisted Living: 'Heads in the Beds'
Putting your parent or yourself into an assisted living facility or nursing home is not the most pleasant of prospects, in part because they are often not the most pleasant of places. With baby boomers currently the largest adult age group in the U.S., there's opportunity to create better old age facilities—or even, says Bennie Lazzara Jr., a personal injury plaintiff's attorney in Tampa, Florida, opportunity for providing care at home.
"That's what the future should hold for us," says Lazzara, who specializes in nursing home cases. Instead, he says, the industry is "just building more and bigger nursing homes, which is not going to solve the problem of getting better or more dignified care. It's probably going to exacerbate problems."
Unlike elder attorneys that can work proactively, Lazzara is almost always called once the damage is done—damage often avoidable but for financial incentives baked into the system.
"The biggest problem of all in nursing homes is not having enough staff to meet the needs of the residents," he says. "No one disputes that. The other problem is the way the government gets taken advantage of. It's: The sicker the resident, the more needs the resident has, the more the government will pay. Unscrupulous owners are trying to get sicker residents because the sicker the residents, the more money they can make. If you're doing that at the same time you're cutting back on staffing, it's a disaster."
In a recent case, an elderly resident who'd fallen and hit his head was kept at the nursing home for 11 hours, despite suffering a brain injury, before being transported to the hospital. The wait turned out to be standard operating procedure for the home, but that didn't make it right. Lazzara was able to uncover emails in which supervisors discussed keeping injured patients out of the hospital for fear the hospital would no longer recommend them.
"They want to try to keep what they call 'heads in the beds,'" says Lazzara, adding that by the time the resident was finally brought to the emergency room, "the brain bleed was such that he didn't survive." The case resulted in a multimillion-dollar verdict.
Nursing homes are assessed on a yearly basis, and the surveys are available both onsite and online at Medicare.gov. Lazzara advises people to read these before choosing a facility, and to be both observant and skeptical.
"There are going to be some obvious signs that it's not a good place. What it smells like; what it looks like," he says. "You want to ask them, 'Can I see copies of the last three surveys you had?' Then you take them home and read them. They're not difficult to read and that will alert you to whether or not it has a history in the last three years of any major deficiencies. They'll cite a nursing home for not having enough staff to take care of the residents. They'll cite them for not dealing with falls appropriately."
Lazzara counsels that you need to visit a care facility not only before putting your mother there, but again (and again) when she is living there, and at irregular times, in order to make sure she's receiving quality care. In some states, you can sue a care facility for loss of dignity. Such cases Lazzara notes, can be difficult and expensive to bring. "If you go up there and find your mother day after day, time after time, lying in her own feces or urine, sometimes with no bed clothes on, those things are a little bit easier to prove," he says. "The dignity case gets wrapped up in whatever the injury is."
Lazzara adds that he is not condemning the industry. But with the trend toward big, national, for-profit chains, he finds "the emphasis really is on profits over people. There's got to be a better way of doing it."
Where Is Society Going With Elder Rights?
"You have to respect the dignity of people," says Heidi Isenhart, an elder law attorney in Orlando, Florida. Working in guardianship, estate issues and probate, Isenhart's work can be complicated by the intense emotions that attend incapacitation and end-of-life issues. "You're doing a bit of social work as well as the practice of law at the same time."
The bottom line, she says, is trying to prevent the exploitation of older people. "Sometimes an exploiter can be the pool guy coming by to get paid every day. Sometimes the worst exploiter can be a child, when you have this inherent conflict of interest. Is the child going to spend her inheritance and put the parent in the best place, give them the best care, or not? Does the child have a manipulative spouse that wants to control things and has their eyes on money?"
She adds: "People who do this type of law are pretty committed and generally they do their best to protect people. It may not be the flashiest area. … But if we don't protect the most vulnerable, what are we doing? Where is our society going?"
What do I do next?
Enter your location below to get connected with a qualified attorney today.
State Elder Law articles
Attorney directory searches
Helpful links
Find top lawyers with confidence
The Super Lawyers patented selection process is peer influenced and research driven, selecting the top 5% of attorneys to the Super Lawyers lists each year. We know lawyers and make it easy to connect with them.
Find a lawyer near you