How to Avoid Equal Pay Act and FLSA Violations in West Virginia
Determining exempt versus non-exempt status is key for employers
By Super Lawyers staff | Reviewed by Canaan Suitt, J.D. | Last updated on May 4, 2023 Featuring practical insights from contributing attorney Allison S. Bungard
Use these links to jump to different sections:
Wage and hour laws help to ensure that employees wages are paid. Two key federal laws, the Equal Pay Act (EPA) of 1963 and the Federal Fair Labor Standards Act (FLSA), must be always followed. One of the most important steps that companies and organizations can take to avoid wage & hour liability is ensuring that their workers are properly classified under these federal statutes.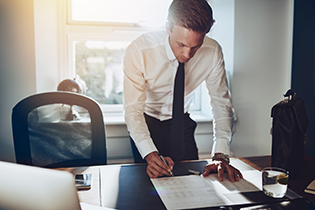 "There are some general things you need to be doing," says Allison S. Bungard, an employment attorney at Dinsmore & Shohl in Charleston.
"Make sure you have regular audits and that you comply with West Virginia state law, make sure the [audits] are confidential, and make sure you're regularly looking at and updating your policies."
Equal Pay Act: Exceptions
The Equal Pay Act (EPA) is a section of federal labor law that protects workers against pay discrimination on the basis of sex. Simply put, employers in the State of West Virginia cannot use sex as a basis for pay disparities. As a defense to a federal Equal Pay Act claim, an employer may be able to rely on one of the following four exceptions:
Seniority systems
Merit-based systems
Productivity systems
Any other factor excluding sex (catch-all exception)
An employer is not liable for a pay disparity if that difference can be justified by any of the aforementioned factors. In addition to the EPA, another thing to keep in mind is the Lilly Ledbetter Fair Pay Act of 2009, Bungard says.
"Basically what it did is it said, if there's a violation and you're still making decisions based on that, the employee can bring a suit whenever they learn of it. So, it could be that, 10 years ago, a decision was made that has impact on someone's pay today. So a violation from a long time ago can come back and haunt you," she says.
This is one of many nuances that an attorney would review in an audit of an employer's practices. The many facets of FLSA is another.
Fair Labor Standards Act: Exemptions
The FLSA is a federal law that sets federal minimum wage and the right to overtime pay to non-exempt employees. Notably, not all workers are entitled to minimum wage and overtime protections under the FLSA. A West Virginia employer has the right classify an employee as "exempt" from the FLSA if the following conditions are met:
The employee is an executive, administrative, professional, computer, or outside sales position
The employee is paid on a salary rather than hourly basis
The employee earns at least $684 per workweek in wages
The employee directly supervises other workers or uses advanced educational/professional knowledge to perform their job duties
There are a few other exemptions available as well, such as certain qualifying drivers and farmworkers.
While the FLSA may seem straightforward, certain aspects can prove tricky. "With the administrative exemption, a lot of employers think if you put something in their title, like administrative secretary, that it will qualify. The fact is most secretaries do not qualify. You have to look at the employees' duties, not their titles," Bungard says.
West Virginia Employers Must Classify Workers Properly
West Virginia employers should not hesitate to reach out to a skilled legal professional for guidance on employee classification. Improperly classifying an employee as "exempt" could cost a business or organization a significant amount of money.
One of the bonuses is attorney-client privilege, Bungard notes. "As you review things of concern or to improve, like pay periods, overtime pay, vacation pay, travel, fringe benefits, and bonuses policies, you start making lists. It's better if you have an attorney make those instead of people within the organization since internal documents could become discoverable during litigation," she says. "Under FLSA, the statute of limitations is generally two years. But if there is proof of a willful violation, it can be three years. So, if you have corporate documents that suggest this was a problem three years ago, and you didn't fix it, you could be subject to that statute of limitations."
In terms of the best time to have an attorney review your policies, Bungard says accurate recordkeeping, and an audit every few years is advisable. "Otherwise, anytime you see there are problems or complaints."
That said, it's best to stay alert, and one of the best times is during performance reviews. "If you're doing them correctly, you'll be pulling out each employee's job description to complete the evaluation. If I know that the job you have been performing is much more than what's in the description, then it's time to make an update. One of the great things about that particular timing is it sometimes leads to raises and a better payday, so you're pairing changes in job duties and changes to the regular rate of pay together," Bungard says.
Other good times to stay cognizant is when you change payroll companies or there's a change in the marketplace. "You may hear your competitor is paying an employee's wages in a particular way, and that affects the labor market or the bids you put out. Sometimes employers contact us at that point to see what they can do to make themselves more competitive," Bungard adds.
If you have any specific questions about avoiding an Equal Pay Act violation or a Fair Labor Standards Act violation, an experienced West Virginia labor & employment lawyer can help. For more information about this area, see our overviews of wage and hour law, labor law and employment law.
What do I do next?
Enter your location below to get connected with a qualified attorney today.
Attorney directory searches
Find top lawyers with confidence
The Super Lawyers patented selection process is peer influenced and research driven, selecting the top 5% of attorneys to the Super Lawyers lists each year. We know lawyers and make it easy to connect with them.
Find a lawyer near you