What Is Employment and Labor Law?
Two distinct but related areas of law that both employers and employees should understand
By Canaan Suitt, J.D. | Last updated on February 24, 2023
Use these links to jump to different sections:
Employment law and labor law are related but distinct areas of law governing the relationship between employers and employees.
Labor law is a subset of employment law focusing specifically on the interactions between employers, workers, and labor unions. Labor law topics include union membership, union dues, and collective bargaining agreements.
Employment law covers a broader set of employment issues beyond labor union relations and collective bargaining. Employment law topics include hours, wages, overtime, hiring practices, workplace discrimination, and retaliation.
The extent to which a federal or state law focuses on labor unions, as opposed to employment relations generally, determines whether it is considered a "labor law" or an "employment law."
Similarly, the extent to which an attorney focuses their practice on labor union issues or employment issues generally determines whether they are considered an "employment law attorney" or "labor law attorney." Attorneys might handle multiple topics within employment or labor law or specialize in a particular area, such as workplace discrimination.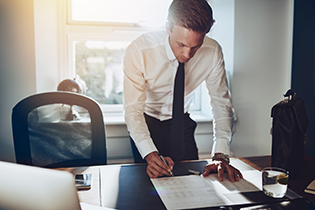 Since both employment and labor law deal with the relationship between employers and employees, both areas of law have an employer and an employee focus. Attorneys tend to represent one side or the other.
Whether you look at these areas of law from the employer's or employee's perspective, it's essential to understand the relevant laws and regulations. This article will cover some of the primary statutes and regulations in employment and labor law and help point to further legal resources.
Labor Law
The National Labor Relations Act
The National Labor Relations Act (NLRA) is the primary federal labor law, enforced by the National Labor Relations Board (NLRB). The NLRA:
Guarantees the right of employees to form or join labor unions
Guarantees the right of employees to engage in collective bargaining and other activities securing workers' rights and benefits (including health care and protection from arbitrary termination)
Guarantees employees the right to refuse to join a union or to resign from their union membership at any time
The NLRA thus secures workers' right to unionize if they wish. Yet it also generally prohibits unions from forcing employees to join as a condition of employment.
Membership is therefore not required, but what about paying union dues? In some cases, collective bargaining agreements include union security clauses that require employees who opt out of union membership to still pay dues. Employees typically have three dues-paying options:
Pay regular dues as a full member
Pay an agency fee that helps cover the cost of union activities but doesn't give full membership
Pay a reduced fee that excludes non-representational costs (typically union political activities or charitable giving)
The rationale for union security clauses is that unions are legally required to represent all employees regardless of union membership. But if only members contribute, this could significantly strain union resources.
The NLRA allows union security agreements. However, Section 14b of the NLRA also allows states to prohibit security agreements if they wish. Taking advantage of this provision, twenty-seven "right to work" states have prohibited union security agreements.
Under the 2018 U.S. Supreme Court decision Janus v. AFSCME, public-sector employees (such as federal government employees) cannot be required to pay any union fees, and must voluntarily opt in.
Employment Law
At-Will Employment
The first thing to know about employment in the United States is that every state has some form of at-will employment, and the vast majority of private-sector employees work at will. This means that employers can take an adverse employment action—such as firing or reducing pay or hours—at any time and for any reason (or no reason) at all.
There are some important exceptions to at-will employment:
Employment contracts. For employees who work under an employment contract, the contract may give specific protections or procedures in adverse employment actions such as firing or pay reductions. If the employer violates the terms of the agreement, the employee may have a breach of contract claim.
Unionized workplaces. Employees who are members of a union or work in a unionized workplace benefit from collective bargaining agreement protections from arbitrary termination, in addition to wage and benefits guarantees
Again, working under a contract or in a unionized workplace does not describe most private-sector employees in the United States. However, even for at-will employees who can generally be fired for any reason, there is an important exception: employers cannot take action against an employee that violates federal or state law.
The Fair Labor Standards Act
The Fair Labor Standards Act (FLSA) is a federal law that sets basic requirements for both minimum wage and overtime pay:
Minimum wage. Employers must pay employees the federal minimum wage (currently set at $7.25 an hour) or their state's higher minimum wage if there is one (several states have set a higher rate)
Overtime pay. Employers must pay employees 1.5 times their regular pay rate for every hour of overtime they work per week. Overtime is anything over 40 hours of work per workweek. The FLSA does not protect employees from having to work overtime. Still, employers must pay employees a higher rate if they do work overtime.
The FLSA also sets regulations on child labor, such as the basic minimum age for employment and working conditions for minors.
Who Does the FLSA Minimum Wage and Overtime Requirements Apply To?
The FLSA's rules apply to "non-exempt employees." As the name implies, these employees are not exempt from the FLSA's minimum wage and overtime wage rules. Non-exempt employees get paid hourly instead of on a fixed salary. Examples include retail workers, contractors, and freelancers.
The FLSA's requirements do not apply to "exempt employees." Specific federal statutes exempt some professions, including:
Drivers
Mechanics
Farmworkers
Seasonal employees
Commissioned sales employees
Executive, administrative, or professional employees are also exempt if they meet the following requirements:
They are paid on a salary basis
As of January 1, 2020, they are paid at least $684 per workweek
They perform managerial, non-manual administrative, or intellectual tasks
Worker Adjustment and Retraining Notification Act
The federal Worker Adjustment and Retraining Notification Act (WARN Act) requires employers to give employees a 60-day notice if there is going to be a plant closing or layoff.
The 60-day notice requirement applies to:
Companies with 100 or more employees
The company's closing or mass layoff will result in employment loss (including 50% reductions in employee work hours for each month in a 6-month period)
Occupational Safety and Health Administration
Established by the federal Occupational Safety and Health Act of 1970, the Occupational Safety and Health Administration (OSHA) sets regulations ensuring safe working conditions and healthy working environments for employees. OSHA also provides training on workplace safety and enforces standards.
Discrimination
Several federal laws prohibit employers from discriminating against job applicants or employees:
These anti-discrimination laws (except the Equal Pay Act and IRCA) require individuals who believe they have been discriminated against to exhaust "administrative remedies" before bringing a lawsuit.
This means that before suing an employer for discrimination, individuals should file a claim with the Equal Employment Opportunity Commission (EEOC) or their state agency. The EEOC will investigate the claim and take action or advise the individual to seek legal representation.
Retaliation
An employer cannot fire an employee to retaliate against them. Retaliation can occur in several circumstances:
Lodging a complaint. Employers may not fire employees for lodging a complaint about working conditions or illegal workplace activity (such as sexual harassment).
Whistleblowing. Employers may not fire an employee for acting in good faith as a whistleblower to expose the employer's illegal activity.
Workers' compensation claim. Employers may not fire employees for filing a workers' compensation claim for injuries or illness in the course of work.
Sick leave. The Family and Medical Leave Act (FMLA) allows employees to take up to 12 weeks of unpaid leave per year to deal with serious medical conditions or sick family members. Many states have their own versions of FMLA that provide additional benefits. Employers may not fire employees for being absent when taking leave under the FMLA or state law.
Violations of public policy. Employers may not fire employees for engaging in constitutionally or statutorily protected activities such as voting, jury duty, or military service.
State Laws
In addition to the federal laws discussed above, many states have their own employment and labor laws that sometimes provide protections or regulations beyond the federal minimum. States might address:
Wage laws
Overtime
Employment discrimination
Workers' compensation
Medical leave
Employee benefits
Notice requirements for cutting hours or pay
Rest breaks and other workplace health and safety matters
Workplace privacy issues
Whether you are an employer or employee considering legal action, it is essential to understand your state's employment and labor laws in addition to federal laws.
Arbitration
In some situations, employers or employees might prefer to avoid a lawsuit to settle their problems if possible. Arbitration, a type of alternative dispute resolution (ADR), could be a good option in these situations.
Arbitration is a process in which an impartial intermediary (such as a retired judge or attorney) chosen by both sides in a dispute hears arguments and makes a binding decision on the issue. The parties agree to abide by the intermediary's decision, and generally, there is no appeal. Because arbitration takes place outside the judicial process, it can save time and money and lead to good results for the parties.
To benefit from collective action in employment issues, California employment law attorney Eric Kingsley says that "the number one thing employees can do is not sign arbitration agreements" that put "arbitration on a one-to-one basis."
Kingsley explains that "in AT&T v. Concepcion (2011), the U.S. Supreme Court held that if employees sign an arbitration agreement, class actions can be arbitrated one-to-one. … So, if you sign an arbitration agreement, it's really going to be you against the employer, and you won't get the benefit of any collective actions" for issues such as discrimination or retaliation.
Questions for an Attorney
Many attorneys provide free initial consultations to prospective clients. These free consultations allow the attorney to hear the facts of your case and for you to determine if the attorney meets your needs.
The specific questions you should ask will depend on your situation and the particular legal issues you are dealing with
To see whether an attorney is a good fit, ask informed questions such as:
What are your attorneys' fees?
What are your billing options?
Do you focus on employment law or labor law?
Do you have a particular area of expertise within these areas of law?
Do you represent employers or employees?
Given my situation, is a lawsuit my best course of action?
What is the statute of limitations for my legal claims?
What are the chances of success in a lawsuit or settlement?
Finding the Right Attorney for Your Needs
It is essential to approach the right type of attorney—someone who can give you legal help through your entire case. You can visit the Super Lawyers directory and use the search box to find a labor or employment lawyer based on your location:
If you are an employer with employment law issues, consider looking for an Employment Law – Employers attorney
If you are an employee with employment law issues, consider looking for an Employment Law – Employees attorney
If you are a member of a union or dealing with union-related issues, consider looking for a Labor Law attorney
What do I do next?
Enter your location below to get connected with a qualified attorney today.
Additional Employment & Labor articles
State Employment & Labor articles
Related topics
Find top lawyers with confidence
The Super Lawyers patented selection process is peer influenced and research driven, selecting the top 5% of attorneys to the Super Lawyers lists each year. We know lawyers and make it easy to connect with them.
Find a lawyer near you
Attorney directory searches