Can My Boss Fire Me for Being Pregnant?
The legal protections for pregnant employees in Minnesota
on April 12, 2018
Updated on January 23, 2023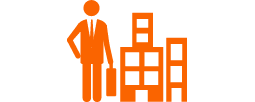 Finding out you're pregnant may be the happiest day of your life. But after all of the years of working and climbing the corporate ladder, the expansion of your family may bring you to one worrisome question: What does that mean in regards to my job if I am on maternity leave?
What is the Law?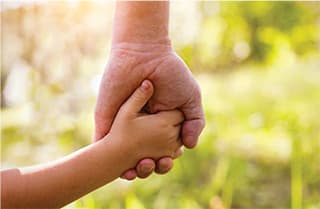 Under both state law and federal pregnancy discrimination laws, it is illegal for an employer to discriminate against pregnant employees. They cannot fire pregnant workers, or place them on an involuntary leave either.
Specifically, the Minnesota Human Rights Act prevents employers from discriminating on the basis of pregnancy and clarifies that pregnancy-related conditions must be treated in the same manner as temporary disabilities for employment-related purposes.
Minnesota has enacted the Pregnancy and Parental Leave Act, which requires covered employers to provide up to 12 weeks of unpaid leave for birth or adoption of a child. A "covered" employee is any employer with 21 or more employees at one site. In order to qualify, one must have worked there for 12 months at an average number of hours per week equal to half of full-time employment.
There's also the Family and Medical Leave Act (FMLA), the federal law that requires larger employers to provide up to 12 weeks of unpaid leave.
What Protections Should I Expect?
The law offers protections for women who are suffering from health issues or complications due to a pregnancy. In Minnesota, employers must provide pregnant women with: more bathroom, water and food breaks; a place to sit even if a job requires standing; and accommodations for not lifting—or needing help lifting— objects over 20 pounds. Employers must engage in an interactive process if the above reasonable accommodations are not enough.
What if I'm Not Receiving Them?
First and foremost, you will want to document any negative interactions you've had with your employer since you gave them notice of your pregnancy. Perhaps bring documentation from a doctor if you expect to have necessary accommodations. If you are a high-risk pregnancy, there will likely be doctor's appointments and other possible work conflicts, and it's best to notify an employer as soon as possible, so they can plan ahead. Many HR departments have policies on pregnancies, and you may want to follow up with them to be certain you are on the same page.
If the unfortunate and sorrowful negative interaction with an employer does happen, be certain to reach out to a law firm or an experienced and reputable employment discrimination attorney. Most lawyers provide a free consultations and may offer legal advice about your pregnancy discrimination case or work environment. For more information about this area, see our overviews on employment law for employees, wrongful termination and discrimination.