How to Avoid a Discrimination Claim
Illinois employment attorneys share their advice
on February 1, 2019
Updated on July 21, 2022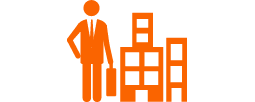 Until a few years ago, many Illinois employers hadn't established clear company policies on equal employment and sexual harassment, says Seth Halpern, who heads the employment law practice at the law firm of Malkinson & Halpern. "Now it's a necessity," he says. "If the employer does everything in good faith and by the book, they have a much greater chance of defending against an employee's claim. If you don't have a company policy for reporting, the employer may lose their ability to assert an affirmative defense that an individual failed to file a complaint. If you have a reporting policy, you're a lot better off."
Create Zero Tolerance Policies
For this reason, employment attorneys like Lori A. Goldstein urge clients to put in place strong anti-discrimination, anti-harassment and anti-retaliation protocols as the first line of defense against workplace discrimination claims. "They need to be anti-discrimination policies that employees understand," says Goldstein. "They should be given out when employees are hired, and periodically, at least annually—and not just lip service."
"The time to solve problems is when you don't have a problem, or when you don't think you have a problem with until you have employee complaints," says L. Steven Platt, an employment lawyer at Robbins, Salomon & Patt whose co-authored book on age discrimination is in its 23rd edition.
If Discrimination Charges Arise
If a discrimination complaint does surface, document it. "If you get sued," says Goldstein, "you need to have records to show the history of what you have been doing, and to show whether there were performance issues and opportunities to improve. The protection is documentation, A record is really important to nip it in the bud."
Halpern agrees. "The personnel file should be meticulously captive," he says. "Don't do it after the fact. That file should be complete and up to date every day. make a memo. Do an email. Do a disciplinary form so that there's a written record of why you're doing what you're doing before the complaint process."
Take all complaints seriously, says Halpern, "which means a complete, thorough and immediate investigation. … And if there's a finding, and if you believe that there's some actionable claim, you need to take immediate and effective discipline." In the case of alleged harassment, he adds, this includes moving the accused employee to another work area, away from the alleged victim.
Lower the Odds of Employment Discrimination
One way to lessen the risk of a discrimination claim is to treat employees with consistency. If two workers get in trouble for the same thing, and one is disciplined while the other is not, "that may be perceived as discrimination," says Goldstein.
Listening is essential, says Halpern, especially with disability issues. The Americans with Disabilities Act (ADA) requires employers to proactively discuss reasonable accommodations with workers who might need them, then map out a plan.
When it comes to sexual harassment complaints and sexual discrimination allegations, Platt says, some men dismiss them instead of showing genuine concern. "A lot of times, a woman comes to a male supervisor and says, 'This guy is being inappropriate.' and they say, 'Wally? oh no, Wally could never behave that way.' Wally could be absolutely horrible to this individual and can be making [the woman's] life miserable, but they just don't believe it."
Above all, use common sense. Don't serve alcohol at office parties, because it can loosen inhibitions and cause people to do or say inappropriate things and can result in discrimination lawsuits, says Platt.
Illinois is an at-will state, meaning an employer can let a worker go for any reason, as long as he or she isn't in a protected class. But before you fire someone, be flexible, says Goldstein. Give him an opportunity to improve. Demote her or offer a pay cut so she can keep her job and benefits. If termination is the only option, "Give them notice," says Goldstein. "Give them an opportunity to say goodbye. Explain the reason. Even consider giving them severance in appreciation for their years of service and the value they added to the company. If you do it the right way, you go a long way toward avoiding an employee or a former employee feeling vengeful and wanting to fight back."
For more information about this area, see our overviews on employment law for employers and discrimination, or seek out a law firm for legal advice.
Other Featured Articles
The ins and outs of reasonable accommodation