How Reasonable Accommodation is Defined in Michigan
Unpacking the federal and state law for employers
on August 3, 2022
Updated on August 18, 2022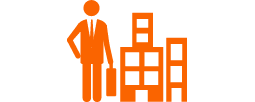 State and federal statutes governing what is considered a "reasonable accommodation" are similar in many respects, and it remains important for business of all sizes to know about.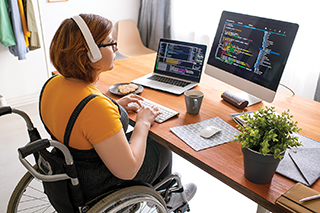 The Americans with Disabilities Act is the federal law covering accommodations for employees, while the Persons with Disabilities Civil Rights Act is the Michigan counterpart. Reasonable accommodations under both statutes can include hiring a reader-interpreter, arranging a transfer to another job, or providing equipment to perform the job, such as a larger computer screen.
"Basically, it's designed to help an employee make the right adjustments to their job or work environment that will allow them to perform the essential functions of their job," says Marlo Johnson Roebuck, an attorney who represents employers at Jackson Lewis in Southfield.
Each case is fact-dependent and relies on the question: "Can the employer grant the accommodation without posing an undue hardship?" says Laura Brodeur-McGeorge, an employment attorney at Brodeur-McGeorge Legal in St. Clair Shores.
"The difference between the statues is not so much in what's reasonable, but whether an employer has to provide an accommodation under the two statutes differs significantly," she says.
In order to get an accommodation, the qualified applicant may have a disability  unrelated to the employee's ability to do their job, Brodeur-McGeorge says. For example, if you are able to do your job, but you need a larger screen due to poor eyesight, that accommodation is reasonable because it's not related to your overall ability to do your job; you just need that one change, she says.
A violation claim can be made by an employee under state law or the federal ADA, but the latter is much more common. "You hardly ever see any claims brought under the state act because it's horrible for plaintiffs," Brodeur-McGeorge says. "It's a really bad statute."
For example, leave is usually not granted to employees as reasonable accommodation under the Michigan statute, she says. Meanwhile, under federal law, it's one of the most common accommodations asked for.
"If I have an illness which requires me to take time off work under the state statute, I'm not considered to be disabled under the act—because I cannot perform the duties of my job, because I'm going to be out. It's kind of a circular thing," Brodeur-McGeorge says.
"Therefore, the courts say, because I'm not qualified, my employer does not have to provide leave—not even one day off to heal."
Employees can ask for religious accommodations as well. Whether or not an employer needs to grant a religious accommodation has the added question of whether the employee has a "sincerely held religious belief," Roebuck says.
In some cases, employers have denied religious accommodations such as wearing a head covering, because of a dress code or grooming policy. To prevail in these cases, Roebuck says the employer needs to show that the policy is consistently applied and that the requested accommodation would impose an undue hardship on the employer.
Michigan employers risk a lot by going to court. A judge could theoretically order back pay as well as front pay, meaning prospective earnings based on how long it is likely to take the employee to find a job of similar benefits and salary. Other damages include compensatory damages, reinstatement of the employee's job with the accommodation, and reasonable attorney fees.
To avoid running afoul of state law, Brodeur-McGeorge suggests posting a notice laying out the criteria for making a timely accommodation request. She also recommends including that information in the employee handbook, as required by federal and state law.
"I strongly believe that it's important that people who are making these decisions have adequate training or reach out for assistance—especially with smaller employers," Brodeur-McGeorge says.
Both attorneys recommend updated training, handbooks and job descriptions, especially given how much has changed because of the pandemic.
"We are in a different work environment—or just culturally, we're in a different situation than we were in March 2020," Roebuck says. "So I think it's time to dust off those old employee handbooks and take a look at your policies and see where any may need to be revised or updated."
Other Featured Articles
The ins and outs of reasonable accommodation