Protecting Intellectual Property Rights in the Entertainment Industry
Make sure your creative works are legally protected
By Canaan Suitt, J.D. | Last updated on March 14, 2023 Featuring practical insights from contributing attorney Ethan Y. Bordman
Use these links to jump to different sections:
If you are a professional in the media and entertainment industry, it's essential to protect your intellectual property rights when producing, publishing, or publicizing your creative works.
Entertainment law is vast, touching on many legal areas relating to the entertainment industry. Intellectual property is one of the most important areas of law that applies to entertainment.
This article will explain how intellectual property law intersects the entertainment field, and why getting legal help to protect your rights is so important. Once you understand the overview, speak with an experienced entertainment lawyer in your area.
What Is Entertainment Law?
There is no specific or separate set of entertainment laws, explains Ethan Y. Bordman, an entertainment law attorney in White Plains, New York. Instead, entertainment law is about applying various areas of law to the media and entertainment industry. In fact, many areas of law can be relevant—from contracts and tax law to estate planning and intellectual property law.
As a result of the variety of laws that apply to the entertainment industry, there are many types of entertainment law practices, says Bordman.
"It depends on what area of the entertainment industry it is, such as television, film, art, or sports," he continues. "And within each area, it can be specialized as well. For example, some attorneys practice art law with regard to estate planning and inheriting art. So, there are niches in every area."
Bordman's own practice focuses on contractual law in the film and television industries.
"I help individuals protect their intellectual property, and help get their movies produced by working with various distributors and production companies. Clients can include screenwriters, authors, producers, or directors," he says. "I help produce their project, handling the legal issues that must be taken care of along the way." 
Why Are Intellectual Property Rights Important in the Entertainment Industry?
Creative works are essential to the entertainment industry, whether it's a screenplay, musical composition, painting, or performance. Intellectual property law gives creators and inventors the exclusive right to use their works, and to stop others from using them without permission.
There are different types of intellectual property protection, including:
Copyright protection
Trademark protection
Patent protection
For creators of artistic works, the intellectual property rights (IPR) granted through copyright law are extremely important. The U.S. Copyright Act gives copyright owners the exclusive right to their creations for a certain period of time, empowering them to stop or sue others for copyright infringement. Trademark law is also important for protecting images and logos, as in merchandising arrangements.  
When it comes to protecting your creative works through copyright, it's essential to understand that a mere idea can't be copyrighted, says Bordman. "Rather, it's the expression of the idea, as in a script or play, that can be copyrighted."
So, your idea for a story about star-crossed lovers can't be copyrighted. But if you write a play about it, as in Romeo and Juliet, that play can be copyrighted.
"We protect that work by registering it with the U.S. Copyright Office as well as the Writer's Guild, which gives a stamp as to when the work was written," says Bordman. "If there are co-authors, we ensure everyone is credited for the work's creation. And if the creators want to make changes to the storyline, we ensure they agree on that." 
Learn more about intellectual property law.
When Should I Get Legal Help To Protect My IP Rights?
"Get legal help as early as possible," advises Bordman. "If someone is on the creative side—whether a writer, screenwriter, actor, producer, or director—speaking with an attorney as soon as possible is essential."
Why is it so important to get legal help?
"Speaking with an attorney can help people see what they need to do to protect themselves and their intellectual property," he continues. "It also helps ensure that they will be happy with their participation in a movie or television show and the arrangements with the production company. Getting legal help ensures that it will be a win-win for everyone."
Bordman then quotes Samuel Goldwyn, a famous movie producer: "A verbal contract isn't worth the paper it's written on."
In other words: You should have your legal agreements in writing and checked by a lawyer. "Professionals want to legally protect themselves, especially in the entertainment industry, to ensure everyone's on the right page before a project gets produced," Bordman says. "Ultimately, this allows everyone to be happy in the production process and for the audience to be able to enjoy the work."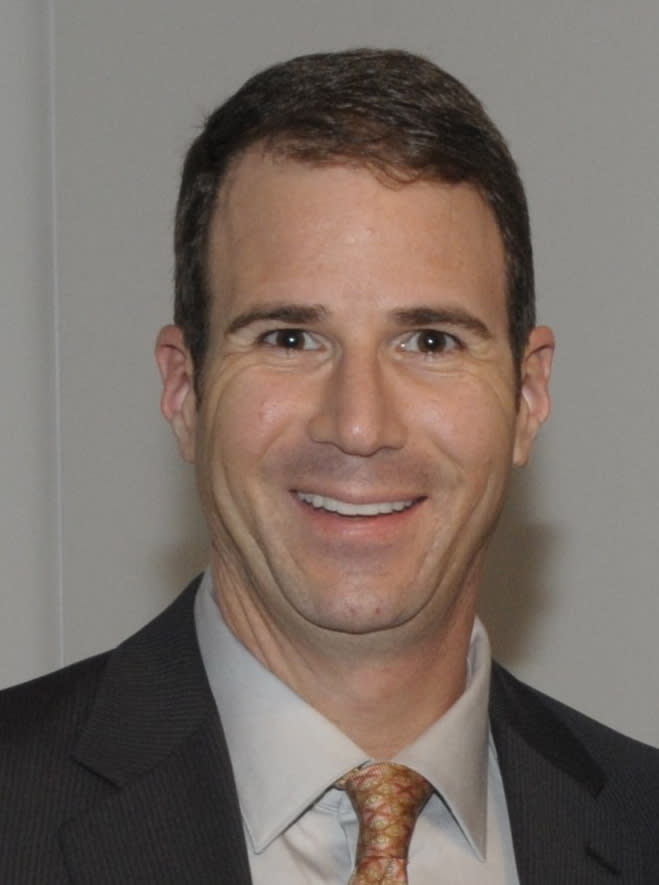 Things To Consider When Protecting Your Entertainment IP Rights
Every negotiation in the entertainment industry is different regarding what the parties want, Bordman says.
"In negotiations involving a screenwriter and a production company, both parties want to have the movie or show produced," he adds. "But everyone is a little different regarding specifics. For example, what actors do they want? How will they produce the work?"
Option Agreements
Say a production company really likes a script, but they want some time to put together financing, distribution, and the actors involved. In that case, the screenwriter would give an option, says Bordman.
"This means the production company pays the screenwriter a fee—usually about 10 percent of the final production fee—and the company then has time to shop around to see if there's interest in the project. It's usually about a year, though it can often be extended another year. After all, it takes time to get all the actors and talent involved and other preparations." 
When negotiating an option agreement, Bordman says to make sure it includes a final purchase price if the production company decides to exercise the option.
"If you don't include the final purchase price, then all the client has bought, whether it is the production company or the screenwriter, is the right to negotiate later. It's like saying, 'I'll give you $5,000 for the option on your house if you won't sell it to someone else for a year.' Then, at the end of the year, I come back wanting to buy the house, with one side making an offer of, let's say, $50,000, while the other side is asking for $1 million. Both parties are then at an impasse."
To avoid this, he continues, "You want to make sure you have agreed to a price so that both sides are on the same page."
Financing Issues
Bordman emphasizes the importance of getting an entertainment lawyer for your entertainment law needs rather than simply relying on someone who practices a different area of law. One reason for this is that entertainment lawyers are familiar with the business side of entertainment law in a way that other lawyers are not.
Also, one of the most important aspects of the entertainment industry is financing. "There are financing issues involved in how a production company will pay for producing the movie, as well as the process of selecting locations to shoot," he says.
"A significant part of financing and location concerns has to do with state financial programs that encourage companies to come to their state. These financial incentives are in the form of tax credits or rebates that production companies can receive if they spend a certain amount of money in the state—for example, on car rentals and hotels that benefit local businesses."
Deciding the best location to film is more than just a matter of the cheapest place to film, explains Bordman. "What's the best location for that particular movie? For example, if your movie takes place in a major metropolitan city, you want to be filming in a major city. If it takes place in a more rural area, you want to find the best location and not just the best incentive." 
An experienced entertainment law attorney can help you navigate these issues, ensuring the best outcomes for your production.
Questions for an Entertainment Law Attorney
An entertainment lawyer may count consultation fees towards future legal services. Initial consultations let you get legal advice and strategize your next steps.
Depending on your situation, ask a lawyer informed questions such as:
What are your fees and billing options?
What kinds of projects have you helped with as an entertainment lawyer?
What should I include in a contract with a movie studio or film production company?
What are the steps in the negotiating process?
How do we negotiate distribution deals?
How do I license my work?
Are special effects and cinematography protectable as intellectual property?
As a filmmaker, how do I protect my intellectual property rights in movie titles or performance rights?
Once you have met with a lawyer and gotten your questions answered, you can begin an attorney-client relationship. Look for an entertainment & sports law attorney in the Super Lawyers directory for legal help.
What do I do next?
Enter your location below to get connected with a qualified attorney today.
Additional Entertainment & Sports articles
State Entertainment & Sports articles
Attorney directory searches
Find top lawyers with confidence
The Super Lawyers patented selection process is peer influenced and research driven, selecting the top 5% of attorneys to the Super Lawyers lists each year. We know lawyers and make it easy to connect with them.
Find a lawyer near you