When Should You Contest a Will in Georgia?
Considerations before challenging a will in court
By Katrina Styx | Last updated on January 24, 2023
Use these links to jump to different sections: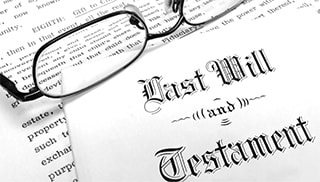 There a several reasons why someone might want to contest a loved one's last will and testament. In the Georgia probate process, a will can be challenged if the decedent was a victim of undue influence, if they lacked capacity when they signed the will, if the will itself is fraudulent or unlawfully altered, or if the will was executed improperly. But there are other factors to consider before embarking on the difficult process of contesting a will in court. If you question the validity of a will of your loved one, you may be facing an uphill battle. "The joke I always tell is, 'The problem with thieves is they're not good savers,'" says
Craig M. Frankel
, an estate and trust litigation attorney at Gaslowitz Frankel law firm in Atlanta. "One of the issues, the humor aside, means, even if they took it, are you going to be able to recover it?" Here are some factors to consider that may help you decide if you should pursue a will dispute.
Consider What's in the Will
If you've been written out of a
will
, the first question to consider is why that might have happened. "It may be that you were estranged," Frankel says. "It may be that your sibling or whomever really
did
provide a lot of care and this is really what your parents wanted. It may be that your parents were not nice people or were angry at a child or a spouse." The second thing to consider before filing a lawsuit, he adds, is what is actually included in the will. People often liquidate and monetize as they age, which means your parents may not have assets in their will that you might expect to be there. "Many, many times, at the end of life, you're going to find—depending upon what state you live in—that there aren't a huge amount of assets passing under the will, because there was a bank account or
trust
," Frankel says. Another possibility, he adds, is that there simply might not be much there to inherit. "Everyone things their parents are richer than they are. … As we age and people spend more money, I think you're going to see a lot of people think they have been disinherited, when they weren't," he says. If your parents were not particularly wealthy, ownership of high-value assets such as their house or vehicle(s) can be a big deal. If you expected to inherit a home but didn't, check to see if your parents still had ownership. "You can look online to see who owns the house; it's just a public record. … You can do the same thing on cars, which may be very important to people. It's possible that the car doesn't belong to your mom or dad, or it has debt on it." It's important to understand that a will does not guarantee that the decedent owned the assets listed in the will. "It's saying, '
If
I own this asset at the time of my death, here's who gets it,'" Frankel says. "And that sometimes confuses people." For example, he says, a parent might give their house to their favorite child, but if the house was held jointly with rights of survivorship going to a spouse, the house will go to the surviving spouse, not the child named in the will.
Consider if the Will Has Been Filed
Under Georgia law, when someone dies, their will is supposed to be filed with the court by the nominated executor in order to be
probated
. "Until that happens, there's just a will," Frankel says. If you believe a will is invalid but the nominated executor doesn't file it, a family member can seek to probate the estate without a will, a process called intestacy. "So if you were a child and you thought that [your parents] had given all the money to a televangelist, and the televangelist didn't know to probate the will, you would just say, 'Fantastic … I'm going to do intestate,'" Frankel says. In intestacy, property is distributed to family members based on how close a relation they are. If the will has been filed and you want to challenge it, there is a 30 day time limit from the date the court serves you with a notice.
Consider Other Estate Expenses
If an administrator has been appointed, assets and funds will be distributed in a specific order. If you receive less in a will than you expected, it may be due to expenses you weren't aware of. "Georgia has a statute that says, here's the order you get paid in, and it's kind of a logical order," Frankel says. First, the
estate
pays a year's support to the decedent's spouse or children. After that comes administrative expenses, such legal fees, paying an accountant to file a tax return, or paying the power bill while the will is being probated. Next, the estate will pay any creditors or incurred debt. Beneficiaries are paid only after all those expenses have been satisfied. "And so there's oftentimes not any money left over," Frankel says.
Consider the Cost of Litigation
Probate proceedings can be a costly endeavor, and your potential gain may not be enough to warrant the expense. "You've got to understand what it is you're fighting over," Frankel says, "and that's hard, because your feelings are going to be hurt and the money may be very important to you."
Contact an Attorney to Understand Your Options
If you believe you have grounds to challenge a will or if you need to understand your legal options, an attorney can provide legal advice. Frankel recommends looking for an attorney who has experience with
estate and trust litigation
. "You want somebody who knows that area of law," Frankel says. "And I do find that people just don't know lawyers, and so they often will hire the wrong kind of person, which doesn't help them, and they spend a lot of money and fail." For more information on this area of law, see our overviews of
estate planning
,
wills
,
trusts
, 
probate and estate administration
, and
estate and trust litigation
.
What do I do next?
Enter your location below to get connected with a qualified attorney today.
Additional Estate & Trust Litigation articles
Attorney directory searches
Find top lawyers with confidence
The Super Lawyers patented selection process is peer influenced and research driven, selecting the top 5% of attorneys to the Super Lawyers lists each year. We know lawyers and make it easy to connect with them.
Find a lawyer near you