6 Questions to Ask to Avoid Insurance Disputes
An insurance coverage attorney weighs in
By Trevor Kupfer | Last updated on January 26, 2023
Use these links to jump to different sections:
When you're looking to buy a car, you do all the necessary research on price, features, safety, et cetera. When you buy a big-screen TV, you look at the measurements, the resolution, and all the desired specifications. "But when you have to buy insurance, you have no idea what you bought," says
Jeffrey D. Diamond
, an insurance law attorney in Atlanta. "You just buy it to have it, and it's done. But you don't know what's covered.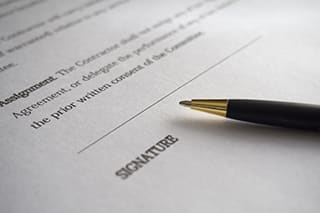 "The reasonable expectations of a homeowner who doesn't know what their policy says are that they're covered for fire, covered for theft, and they're covered if someone comes on their property and slips and falls," Diamond adds. "But sometimes, because people don't know what they have, they don't know what questions to ask." Here are some questions you
should
be asking to prevent problems in the future.
What Should I Review in My Policy Documents?
"When you get your insurance policy, rather than put it in an envelope in a drawer, you should make sure all the names are spelled the correct, the addresses are correct, the name of the lender and loan number are correct, the name of the lienholder on the car loan is correct. Sometimes clerical people enter things wrong—even just a spelling typo."
Are My Precious Valuables Covered?
"What they need to do is talk with an agent and if there are special concerns, such as personal property—they have artwork, antiques, jewelry, firearms, silverware, computers—ask questions about what's covered and what's not covered. People are not aware that there are limitations in their policy. So if someone has a theft of jewelry, a policy may have a limit of $1,500. It all depends. Every company is a little bit different. 'How can I make sure that my $10,000 watch or my grandmother's brooch is properly insured?' 'How do I make sure in case hail damages my roof that it's going to be covered?' Those are the questions to ask. These are problems that arise all the time."
Am I Covered for Mold Damage?
"Insurance companies have limitations on mold coverage," Diamond says. "Anytime there's a water loss, if it's not addressed immediately, it turns to mold. Then the insurance company won't treat it as a water loss; they'll treat it as a mold loss. That means it could be either not covered at all, or limited."
Am I Covered if I Can't Stay In My Home?
"You need to know the scope of what's called additional living expense coverage. Some policies provide for up to 12 months or 24 months, or a monetary limit. But imagine if you don't have it, and the insurance company just decides to cut you off. It's a horribly stressful thing when people are displaced from their home by a fire or water loss."
What Info Will I Need To Fill Out an Insurance Claim?
"People often don't know all their policy conditions. If they have the unfortunate situation of a loss, they're going to be asked to do a number of things—for example, prepare an inventory of their lost property. That's often very tedious and difficult. They're going to be asked to fill out and submit what's called a Sworn Statement in Proof of Loss or, in short, Proof of Loss. It's a funny-looking document that is difficult to fill out. If you don't have assistance in trying to fill that out, the insurance company will hold mistakes against them. "Another process that they may have to go through is an Examination Under Oath, often called an EUO. It's a deposition-like procedure, a question-and-answer session conducted by an outside attorney, before a court reporter, whereby they're asked anything and everything about their claim and personal life because the insurance company is trying to find fraud. You might make a mistake that could be held against you. There's a provision that says, 'if you lie to us, we can void the claim and policy.' "They have to submit, oftentimes, in proof of their claim, personal records including tax returns, bank statements, credit card statements and other possible personal documents to support a claim. People do not understand, going in, that they'll be asked for that. Some are good recordkeepers, but many are not, and you have to jump through many different hoops."
Do I Need a Lawyer and Other Professional?
"People are best served when they retain their own professionals to assist with the assessment—say, an estimate on a dwelling loss by a public adjuster, a contractor, or
an attorney who can help
quarterback the whole situation. Otherwise they're saddled with what the insurance company does, in how it investigates. In my experience, most of the time the insurance adjuster's estimate is lower than it maybe should be." For more information on this area, see our
insurance coverage law overview
or reach out to a law firm for legal advice on your own insurance, claims process and state law.
What do I do next?
Enter your location below to get connected with a qualified attorney today.
Attorney directory searches
Helpful links
Find top lawyers with confidence
The Super Lawyers patented selection process is peer influenced and research driven, selecting the top 5% of attorneys to the Super Lawyers lists each year. We know lawyers and make it easy to connect with them.
Find a lawyer near you