Check Your Brand Before Brewing
Don't get soused in Oregon
By Benjy Schirm, J.D. | Last updated on July 29, 2022
The craft beer, spirits and wine industries are becoming increasingly more crowded. The alcohol industry is now a multi-billion dollar industry in the state of Oregon, and more companies, brewers, and taprooms are popping up each year. But, with more producers entering the space, the legal issues associated with branding become more difficult.
Beer, spirits and wine are considered the same, or substantially similar, products. This means that any mark or branding must be unique across all three industries. This can, in turn, create quite the headache for some. A good test for trademark infringement is the likelihood of confusion test. It's a multi-factored subjective standards test that compares: the marks, the goods and services provided under the marks, the level of sophistication of the consumer, the channels of trade, and evidence of actual confusion. Each time a mark is offered to the U.S. Patent and Trademarks Office (USPTO), there is a subjective weighing of all these factors.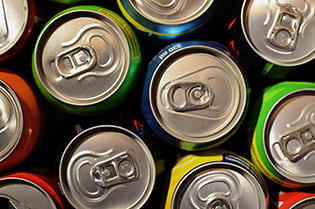 When it comes to alcoholic beverages, the USPTO and the Trademark Trial and Appeal Board (TTAB) have classified it as one related good—based on the thinking that, since the goods are related, consumers would be confused that the source of one is the source of the other. So, practically speaking, if there is the same mark (or a substantially similar mark) being offered for beer as for wine, the USPTO will refuse one or the other.
"There are ways around this hard and fast rule," says Portland, Oregon-based attorney Thomas J. Romano. "Sometimes you can come to a consensus with the other party, and sign agreements to limit your businesses scope or area, which is called 'concurrent use.' Either party can consent—'I'll only use it for wine you only use it for beer.'"
What can truly hurt you, though, is if you've already built your business around a brand and someone challenges your use of their mark. "We can't always overcome direct hits," says Romano. "In our experience, the way the law is developed, if you don't have one of the legal defenses or compromises available, and you get a direct hit—and there's no other marks in your area—it's really difficult to overcome."
The issue isn't always with a competitor, either. "You may never get sued by a winery if you're a brewery, but you do lose the ability to get a national registration," says Romano. "Without a national registration, you lose nationwide protection. Often, craft breweries don't distribute nationally because there are tons of restrictions and regulations in doing so. Chances are they aren't going to distribute in all 50 states, and that leaves them vulnerable to someone stepping in where they aren't distributing and setting up a competing brand."
Some of the major concerns about speaking to an attorney are driven by cost—which doesn't need to be the case. According to Romano, a small business can almost always get a free inquiry to at least know the options. He further advises to not ask about whether or not your brand name is good: "I can tell you what I think of your brand—whether it's legally strong or not," he says. "But I can't tell you if it's going to resonate with consumers.
"The right question to ask your attorney," he continues, "is: 'What do I really need to do now? What mistakes would I be making if I didn't do this now?' Especially in IP, there are thing that you can't wait for." For example: There are time bars on when you need to apply for a patent, and, if you wait too long, you'll never be able to successfully apply for the patent.
When it comes to branding, it's always best to talk to a reputable and experienced attorney early. There are some cost-effective ways to preserve your rights, and talking through strategies with an attorney is more beneficial when done sooner rather than later.
For more information on this area of law, see our intellectual property overview.
What do I do next?
Enter your location below to get connected with a qualified attorney today.
Additional Intellectual Property articles
Related topics
Attorney directory searches
Helpful links
Find top lawyers with confidence
The Super Lawyers patented selection process is peer influenced and research driven, selecting the top 5% of attorneys to the Super Lawyers lists each year. We know lawyers and make it easy to connect with them.
Find a lawyer near you