Do You Need a Lawyer for a Conservation Easement?
And how much time and money will it take?
By Trevor Kupfer | Last updated on January 26, 2023
Use these links to jump to different sections:
"Conservation easements are a very useful tool, where you can protect your property interests, you can sell wildlife and habitat interests, and you can keep doing what you want to do. It provides a nice vehicle for conservation and a lot of avenues for landowners to take to monetize their land, as well as provide a mitigation path for development project proponents," says 
G. Braiden Chadwick
, a land use attorney in Northern California who has established numerous easements.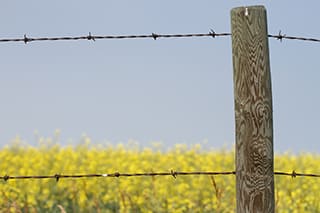 As far as hiring an attorney, Chadwick says, "At the end of the day, you first want to have someone who is familiar with the process involved. Second, you want to make sure that if you're a landowner, your rights are protected, that the restrictions in the easement are narrowly defined because the landowner retains every right except for those that are specifically given away in the easement. So you've got to make sure it's very clear which uses are being restricted and which are protected." There are
many benefits and reasons
to set up a conservation easement, but the legal agreement between landowners and government agencies can also get complicated pretty fast.
Planning for Perpetuity
"The process itself can be rather daunting," Chadwick says. "If you are a landowner and you are selling a conservation easement on your property, chances are you're using the property for certain things, and there is a quote from an old farmer that I represented and I think he encapsulated it perfectly. He said, 'Conservation easements are in perpetuity and perpetuity is a long time. It's forever.'" In the case of that farmer, Chadwick helped him ensure he could continue farming and using the property as he always had, while also engaging in a joint venture with a mitigation bank to protect wildlife habitat for endangered species. "And that's always a tightrope you have to walk—making sure that the easement itself doesn't prohibit the things that you want to keep on doing, whether overtly or inadvertently. So the questions to ask yourself are: What is it you want to do? What is it you think you may do in the future, or that your kids may want to do, and maybe even, what do you think your grandkids may want to do?"
The Worst-Case Scenario
If you set up an easement improperly, you could give the easement holder and/or government agencies more rights to use or restrict your land than you intended, and even restrict 
your own
 use of the land. "[Government agencies] want some things, like habitat, preserved, and they want to prohibit certain activities that may impact that habitat, and you want to secure or preserve some uses," Chadwick says. "And you don't want to have to argue about what you can and cannot do in the future. For example, if you're a farmer or a rancher, you don't want to argue where you can feed your cattle, or if you can go ride a horse over your ranch, or if you can go ride a quad out there, or whether you can create a road. You want to have these things defined and have a well-thought-out process to avoid any of the pitfalls. Because once you sign that easement and it gets recorded, that easement, those rights are cemented, the easement holder has the right to enforce the easement terms." Someone who is 
experienced in conservation easements
 also should know the players, including the staff at the government agencies and, in the case of the potential easement holders, which governmental entity is going to be friendly toward a particular landowner. "There are certain easement holders who wouldn't know a cow from a jack rabbit and that is not going to go over well with a rural farmer or rancher," Chadwick notes. "The landowner and easement holder might come to loggerheads or restrictions, land management or continued uses on the land, and that's something you really want to avoid."
Easements Involve Diverse Ventures
While Chadwick is primarily knowledgeable about land use and zoning legal issues, easements bring into the fold laws involving taxes, real estate, energy and natural resources, the environment, and agriculture. "In addition, the legal landscape is constantly changing, whether it be the administrative agencies and what they're looking for, or whether it be state or federal tax law that changes every couple of years," Chadwick says. When it involves tax law or the Internal Revenue Code, for instance, even Chadwick will seek out an expert in that area. "When it comes to making sure that you're covered under tax laws, you're going to want get an opinion letter from an expert tax attorney on what is an allowable write-off. An opinion letter from a tax attorney usually which provides you with some shelter from the state and federal tax authorities if they decide to challenge that easement," he says.
How Long Does It Take, and How Much Does it Cost?
The paperwork itself can be simple, Chadwick says, but the complexity really depends on the circumstances and parties involved. Mitigation for an endangered species will involve state and federal wildlife departments, the Army Corps of Engineers in the case of jurisdictional waters, the local county who has its own interests—usually making sure agriculture and the local economy isn't unduly restricted, plus the various signatory agencies or beneficiaries. "Sometimes you just never know what is going to crop up in terms of the various parties involved," Chadwick says. By contrast, a simple agricultural conservation easement may only involve the landowner and easement holder. "In that case, it's going to be a much easier, quicker and less expensive process because all you're doing is saying, 'Look, I want to make sure my rights are protected with what I'm currently doing, make sure that I'm not prohibited from doing anything I want to do, that I'm getting paid the right amount to restrict my use, and that we're going to get along in the future,'" Chadwick says. "Most lawyers who do this are working on an hourly fee basis," he adds. "If it's a fairly clean process, I'm always open to discussing alternative fee arrangements such as a flat fee—whatever works for the client. But generally speaking, the more complex, the less likely it is that you're going to find someone who is going to do it for a flat fee." For more information on land use and zoning law, see
our overview
, or reach out to a law firm with experience in conservation law, tax incentives and your state law.
What do I do next?
Enter your location below to get connected with a qualified attorney today.
Additional Land Use/Zoning articles
Attorney directory searches
Helpful links
Find top lawyers with confidence
The Super Lawyers patented selection process is peer influenced and research driven, selecting the top 5% of attorneys to the Super Lawyers lists each year. We know lawyers and make it easy to connect with them.
Find a lawyer near you