How to Redevelop Property in a NYC Historic District
Lawyers warn 'it's not for the faint of heart'
By Andrew Brandt | Last updated on August 16, 2022
There are more than 75 historic districts in Manhattan. They range, alphabetically, from African Burial Ground and the Commons to West End–Collegiate; geographically, from Hamilton Heights/Sugar Hill in the north to Frances Tauvern in the south; and chronologically from Sniffen Court and Turtle Bay Gardens (both designated on June 21, 1966) to Central Harlem—West 130-132nd Streets (designated on May 29, 2018).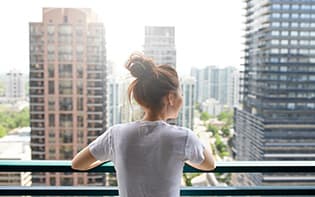 "Historic districts possess architectural and historic significance, have a sense of place, or an unusual history that are coherent in some way," says Caroline G Harris, a land use and zoning attorney at GoldmanHarris. "Maybe they were all built at the same time, all in the same style, like Cobble Hill, or in different styles, like the Upper East Side; maybe they all contributed to an industry."
And if you happen to live in one? It can make it a little tougher to renovate.
"People who live in historic districts can't just go out and change their windows, sidewalks, doors, facades," says Emily Simons, a land use and zoning attorney at Davidoff Hutcher & Citron in New York City. "The commission makes you apply for permits."
"The commission" would be the Landmarks Preservation Commission, which identifies, designates and thereby preserves historic buildings and districts. It was created in 1965 after several historic buildings, notably Penn Station, went under the wrecking ball.
Harris notes that an easy way to know if you live within a historic district is that most are differentiated with brown street signs instead of green. She says a property owner should check further, however, on ACRIS and the LPC's website.
The good news? For many interior alterations, sidewalk replacements and minor façade changes, the commission has created FasTrack Service. For things like plumbing, heating and exhaust, there are Certificates of No Effect. Simons says both require documentation for a complete application, which can be extensive, but don't require public hearings. Where a Department of Buildings permit is required, such as a CNE, an LPC staff member may review the application and, if all is in order, issue a permit within 20 days. If it doesn't require a Department of Buildings permit, LPC staff may issue a permit within as few as 10 days.
"Those are for very routine matters that don't in any way affect the fabric of the building, its structural integrity or change the exterior," says Harris.
If you're looking to remove, add or change a feature from your building's exterior, however, the process gets a bit more complicated.
"Big projects are not for the faint of heart," says Joshua Stein, a solo real estate attorney in New York.
To make exterior alterations, you'll need to receive a Certificate of Appropriateness, which takes at least three months to obtain. Here are the steps:
File an application with the LPC, where it will be reviewed by a staff member.
Present your proposal to your community board.
Present your proposal to the LPC at a public hearing, where the community board's recommendation is noted and members of the public may speak. If the commissioners accept the proposal, they may vote to approve it. If they recommend changes, they will vote at a later date.
After a vote, LPC issues a status update letter. Then the architect prepares plans for DOB but, before submission, LPC staff must review them, stamp them "approved" and perforate them. Then they are submitted to DOB for approval.
Public hearings take place almost every week. Property owners often have attorneys help them prepare presentations—though lawyers may become involved at any step in the preservation process. "Some owners contact me right after LPC notifies them that it is considering their property for designation; they want me to accompany them to an initial meeting with LPC," says Harris.
Simons further recommends that homeowners work with an architect or a preservationist, too, though she notes that of the 13,000 permits the LPC receives annually, more than 90 percent don't require public hearings.
"When you're in a historic district, contact a lawyer to ask them what you can and can't do," she says. "The Landmarks Preservation Commission is very open to meeting with people—sitting down and talking." One practicing in real estate or land use/zoning may be able to help you.
"Not all real estate lawyers have the expertise with historic preservation issues that you need to avoid expensive problems," adds Stein. "You need to find somebody who does historic preservation, as opposed to a generic real estate lawyer."
For more information about this area of the law, see our overviews of real estate and land use and zoning.
What do I do next?
Enter your location below to get connected with a qualified attorney today.
Attorney directory searches
Helpful links
Find top lawyers with confidence
The Super Lawyers patented selection process is peer influenced and research driven, selecting the top 5% of attorneys to the Super Lawyers lists each year. We know lawyers and make it easy to connect with them.
Find a lawyer near you