What Building Owners Can Do When Tenants Sublet on Airbnb
Landlords still have liabilities from short-term rentals in San Francisco
By Trevor Kupfer | Last updated on April 20, 2022
"I understand why everyone likes it," says real estate attorney Andrew M. Zacks. "It's easy, it's cheap and there are a lot more places to stay in beautiful cities around the world." The problem with Airbnb rentals, which is worth nearly $40 billion, is that their growth wasn't gradual, he adds. "Instead, it came from out of the blue, and now we have to sort out a lot of legal issues."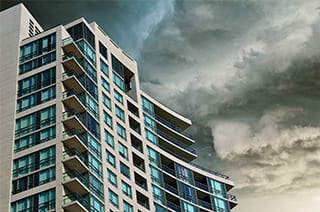 Zacks has handled about a dozen cases involving short-term rentals, and he typically represents apartment building owners and property management. "It's a rapidly evolving regulatory area, and there are some cases working their way through the legal system that should shine some light on it. Whenever someone comes up with a new business model and does it as aggressively as some of these tech companies, you start to wonder if it's legal. If you dig into what Airbnb business did and Uber—they use the word 'disruptive,' but you could just as easily say 'illegal,'" he says.
One of the areas Zacks is exploring is tenants who sublet their rental property, thus violating their rental agreement. "The issue is whether or not the apartment owner is able to sue for damages associated with renting without the property owner's consent or approval," says Zacks. "In San Francisco, before the legislation was passed by the city and county, there were between 6,000 and 8,000 listings by Airbnb. I think they're down to about 1,200 now. What that tells me is that the other 80 percent may have been illegal. Nevertheless, until these local laws were passed, Airbnb was making 12 cents on every dollar. At some point, a judge is going to say, 'Wait a second.'"
As of January 2018, anyone in San Francisco hoping to serve as an Airbnb host or HomeAway owner must register with the city. Unregistered hosts will no longer be allowed, and competing services face fines of $1,000 a day, per listing, if they don't follow suit. The rule came from a settlement agreement after litigation between the city and rental sites, with the intention of ensuring compliance with rental and house rules, preventing flipping housing units into hotel use.
The cities fighting it first, not surprisingly, are tourist destinations and where housing is most in demand, though Zack thinks cities are slowly catching up. "It's a big problem for Airbnb, because if they're getting regulated in their hometown like this, you can only imagine what they'll run into in London and Paris and Barcelona."
When someone registers to become a host in San Francisco, the city notifies the building owner to prevent violations of lease agreements. While some landlords may consider allowing it, Zacks advises against it: "It's not worth the risks. The upside is the amount you can charge in rent, but in a rent-controlled environment, that's small, if not nonexistent."
One of the risks is the rights of other residents on your property. "They aren't renting a room in a hotel, and they're paying pretty high rents in the Bay Area, so they usually aren't happy about Airbnb guests coming in to have parties and not showing the kind of respect a permanent tenant might," Zacks says.
Another risk, Zacks adds, is the lack of legal recourse you would have against those short-term renters if the worst should happen. "The landlord doesn't have any sort of contractual relationship with the subtenant, and let's say they trash the place; you have no contractual remedy against them," he says. "There have even been claims of sexual harassment by the host against the guest, and the property owners can get dragged in to that. There are a whole lot of legal issues associated with landlords who don't take steps to stop it."
One of the first things Zacks advises is examining your lease documents. "We look to make sure that they're really clear about what is allowed and what isn't in regard to an Airbnb sublet. We've crafted covenants and clauses to specifically address this," he says.
For landlords whose tenants have rent control, as the majority in San Francisco do, the issues become exacerbated, steps more technical and options more limited. If you find a tenant illegally subletting their unit, for instance, you can't evict them. "There's an elaborate notice requirement in place, including a longer-than-usual period for the tenant to clean up their act," Zacks says. "The rules out here for renting between landlords and tenants are unbelievably unfair, pro-tenant, and property owners and homeowners are often liable for the use of their property, even if they're not the ones doing it. So it's not just lease language, but knowing what your responsibilities are vis-à-vis government regulation."
Understanding all these rules can be difficult, so Zacks recommends owners seek legal counsel early on to prevent problems. If you'd like more general information about this area of the law, see our landlord and tenant law overview.
What do I do next?
Enter your location below to get connected with a qualified attorney today.
Additional Landlord/Tenant articles
Related topics
Attorney directory searches
Helpful links
Find top lawyers with confidence
The Super Lawyers patented selection process is peer influenced and research driven, selecting the top 5% of attorneys to the Super Lawyers lists each year. We know lawyers and make it easy to connect with them.
Find a lawyer near you