It Wasn't My Fault: The Snow Caused My Car Accident!
New Englanders may still be partially at fault for auto accidents in bad weather
By Benjy Schirm, J.D. | Last updated on July 18, 2022
As winter continues its grip on the country, it's not uncommon for residents of the Northeast to hear about spinouts, accidents, injuries, and even deaths caused by driving in inclement weather.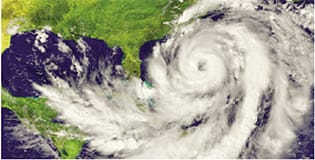 Of course, the legal ramifications of any accident can upend someone's life. In Massachusetts, most car accidents involving legal issues are determined by who is at fault. But what if that accident is partially caused by the winter weather's icy roads or black ice?
Who the at-fault driver is in a car crash is determined by the question of negligence. Massachusetts utilizes a comparative negligence rule in car accident cases, meaning that a plaintiff, or the person bringing the lawsuit, must be less than 51 percent liable for the accident. If they're not, they cannot recover—barring a few exceptions.
For example, if a driver rear-ends a non-moving car in normal weather conditions, they would probably be considered 100 percent liable. But what if there were poor weather conditions? Well, if one driver was not moving, and another drove into them in even the worst weather, there is still fault.
"Even if the weather is partly to blame for a rear-ender in the snow, the driver maybe 50 percent at fault and the weather may be the other 50 percent. If the driver shares any of the blame, they will be on the hook completely," says Boston personal injury attorney Samuel Segal. "Defendants have tried to use the weather as the defense; I haven't seen it used successfully. The counter to that argument is that the driver should have left enough time to slow and stop despite the weather conditions."
Visibility issues can also cause accidents when the weather turns, but even in low visibility, you will still hold the blame for hitting another car, because you should be proceeding more cautiously. Further, if the accident involves two moving cars, and the weather is part of the cause, the liability will still be determined by who is more at fault. If one driver is more than 50 percent at fault, then they will be liable for the crash.
Weather-related accidents don't affect solely private citizens, either. "I had a case with a snowplow hitting one of my clients, who was also driving a truck for private plowing," says Segal. "A city snowplow came through an intersection without it's lights on—through a red light—and smashed into my client who had the green light. It was snow plow-on-snow plow violence. Even though the city snowplow claimed they had the right of way, we got him a good recovery."
If you are in an accident where road conditions are less than optimal, claiming that the weather caused the accident will not work as a defense. If you have the unfortunate experience of being hit by another driver on the road, no matter the conditions, find a law firm's reputable and experienced personal injury lawyer who can help you get compensated for your injuries. 
For more information on this area of law, see our overviews of personal injury, trucking accidents, and car accidents.
What do I do next?
Enter your location below to get connected with a qualified attorney today.
Related topics
Attorney directory searches
Find top lawyers with confidence
The Super Lawyers patented selection process is peer influenced and research driven, selecting the top 5% of attorneys to the Super Lawyers lists each year. We know lawyers and make it easy to connect with them.
Find a lawyer near you