What is Involved in Patent Portfolio Management?
And do Georgia businesses really need an attorney to do it for them?
By Super Lawyers staff | Reviewed by Canaan Suitt, J.D. | Last updated on May 4, 2023 Featuring practical insights from contributing attorney Scott Horstemeyer
Use these links to jump to different sections:
As explained by the United States Patent and Trademark Office (USPTO), a patent is a form of intellectual property (IP) that grants its owner the exclusive legal right to make, use, and sell an innovative product for a set number of years. In exchange for getting IP rights, the patent-holder will then public disclose key details about their invention.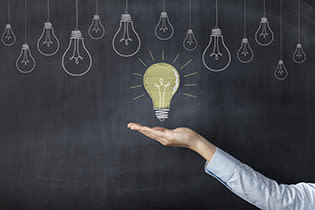 For Georgia businesses that have put their precious financial resources into developing new products, patent rights matter. Companies need an IP portfolio management strategy that effectively protects their IP assets and allows them to take advantage of opportunities.
Scott Horstemeyer—an intellectual property attorney at Thomas Horstemeyer law firm in Atlanta who has been working with patents for 30 years—notes that companies who need portfolio management have significant portfolios, but no in-house counsel. Often, this means non-startups. "It's usually those size clients that come to us for developing and managing their patent portfolio," he says.
Below, you will find an overview of patent portfolio management and the benefits of working with an attorney.
What is Patent Portfolio Management?
A patent portfolio is simply a collection of all of the patents that are owned or controlled by an entity.
Businesses need to know exactly what they own. "One mistake a lot of these companies make is they hire more than one outside counsel," says Horstemeyer, who notes that if you've got an outside filing, there are a lot of moving parts to track.
"What happens is that nobody has any global view of all of it. That's a problem because, when prior art comes up, you need to cite it in related cases. If you don't have a global view, you're going to miss some of the cases."
An in-depth intellectual property audit is a useful place to start. Patent portfolio management is the process whereby a Georgia business coordinates its product development strategy with its intellectual property protection strategy.
Effective patent portfolio management may involve any or all of the following:
A clear accounting and inventory of all patents owned by the business
Plans/procedures for obtaining patent protection for new inventions or technologies
Plans/procedures for prosecuting and enforcing patent rights
Development of defense strategies to reduce the risk of infringement
Strategies for getting additional value of existing patents
Licensing patents to partners or third-party businesses
Selling or transferring patents that no longer make business sense
It is important to emphasize that intellectual property has tangible economic value for a Georgia business. A patent management strategy should be well-integrated into a company's overall business strategy. With careful and thorough patent portfolio management plan, a Georgia business will be in a far better position to protect its rights and take advantage of all available commercial opportunities.
Horstemeyer notes that filing a continuation patent application is further part of portfolio management, and the process often allows companies to have a patents with broader protections.
How a Georgia Patent Law Attorney Can Help with Patent Portfolio Management
Developing an innovative product can be extraordinarily costly for a business.
The financial risks are significant. In expanding so many valuable resources, companies must protect their intellectual property rights. Patent portfolio management is complicated. Too many companies fail to protect their intellectual property from vulnerabilities and leave business opportunities on the table because they lack a clear and coherent patent portfolio.
Professional guidance can make an enormous difference. A well-crafted patent strategy gives companies a true competitive edge in the modern marketplace. A patent law attorney will assist your firm develop and implement a customized patent portfolio management strategy designed to best serve your financial interests.
"If you're a good patent attorney, you're going to understand the patents held by your client's competitors," Horstemeyer says. "You're going to know how your patents map on their products, and how the competitor's patents map on your products."
If you have any specific questions or concerns about patent portfolio management or intellectual property rights in general, an experienced Georgia patent attorney can help.
If you'd like more information on this area of the law, see our intellectual property and patent law overviews.
What do I do next?
Enter your location below to get connected with a qualified attorney today.
Related topics
Attorney directory searches
Helpful links
Find top lawyers with confidence
The Super Lawyers patented selection process is peer influenced and research driven, selecting the top 5% of attorneys to the Super Lawyers lists each year. We know lawyers and make it easy to connect with them.
Find a lawyer near you