Do I Need a Patent to Sell My Idea?
How to protect your rights when capitalizing on your intellectual property in Virginia
By Katrina Styx | Last updated on January 26, 2023
Use these links to jump to different sections:
It's the dream of innovators across the country: come up with a great invention idea and use it to make some money. But before you try to sell, there are some legal protections that you need to consider. If you're considering selling your idea, it's best to consult with an
experienced intellectual property attorney
to assess your options.
Protecting Your Exclusive Rights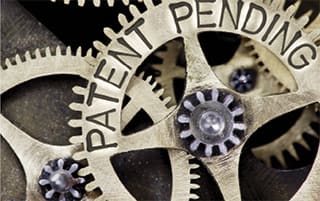 Taking your intellectual property to a business, corporation or even another individual without protecting it opens a door to allow others to use your idea as their own without owing you anything. Before allowing others to see and evaluate your idea, it's advisable to at least start the process of securing a patent with the United States Patent and Trademark Office (USPTO). Not only does it offer protections to the owner, it also makes the sale more appealing to prospective buyers. "You certainly don't need a patent [in order to sell], but in my experience, it's going to be a lot more attractive to a buyer if you have at least started the process of seeking protection for the idea or the invention," says
Dawn-Marie Bey
, an intellectual property attorney in Richmond. Once a preliminary patent application is filed, the owner can claim "patent pending" status in meetings and on paperwork, even if they don't have the patent yet. "But that sends a signal to prospective buyers that you've taken the steps to protect it," Bey says, "and if they buy it, then they might be buying something that will have that protection." Determining what type of protection they need should be an inventor's first priority. "When [people] come to me, they say 'I have this great idea for this product,' and before we even get to the idea of selling, that's where I will start to advise them on protecting it from an intellectual property perspective," says Bey. "That's where we will first start talking about, 'Should it be protected with a patent application? Should we file for a registered trademark? Do we need to file for copyright protection?' That's where we'll have those initial discussions in order to get that client ready for potentially selling [their idea] down the road."
NDAs, Licenses, and Assignment
Once you do start to look at monetizing your idea, deciding how, exactly, to protect it while making money off it depends on the situation. Your concept could be used as a part of another company's product, you might want to allow a company to use your intellectual property for a limited purpose or time, or you may want to try to sell your finished product yourself. Here are some ways you can protect your rights in these situations:
Non-disclosure agreement: An NDA is often used when two entities are collaborating. For example, Bey says, "when somebody [else] has a piece of technology and you have a piece of technology, and you're working together towards a combined product." In those cases, she says, an NDA is used to allow another party to see your private ideas while legally ensuring they won't share it with anyone else.
License agreements: A license agreement gives legal permission to another party to use your protected intellectual property under specified conditions without giving up ownership of the patent. "The agreement will indicate exactly what you're allowed to use: data or pictures or other trade secret type material that they might disclose to you," Bey explains. "Sometimes those licenses require payment and sometimes they're just in return for licensing of the other company's or person's technology." In some of these cases, she adds, both a license agreement and NDA can go hand in hand. Another use for license agreements is to have another company manufacture or produce your product for you, while you retain ownership of the patent and the ability to sell your product yourself.
Assignment: Selling your idea is also known as assignment. If you decide this is the best route, be aware that the sale won't allow you to benefit beyond the purchase price. "Assignment is, essentially, 'I'm giving you the patent. I'm selling it. And I'm assigning all of my rights to you," Bey says.
Common Issues and How a Patent Lawyer Can Help
Bey notes two particular issues to be aware of if you're hoping to sell a patent or idea. First, you may need to assign your patents to a company before you try to sell. "For someone who has a brand new product who's just a standalone individual, it's very difficult to get an established company to even pay attention to you," she says. On the other hand, if you already have a company with an established portfolio of patents, you will need to ensure the patents are assigned to the company instead of the inventor before they can be sold. Another common issue Bey sees has to do with third-party intellectual property. If you design a product that uses someone else's patented product idea, copyright or trademark—for example, using someone's song in the app you designed or using a Disney character's image on your merchandise—your product could already be infringing someone else's rights. "Sometimes [people] just don't realize that you can't just do that as a matter of right," Bey says, and those are issues a potential buyer will be wary of. "And this is what a buyer would be wanting to know, is, 'If we buy this from you, are we walking into an infringement situation from another company?'" Understanding these and other issues are where a lawyer can help. "There are a lot of these little issues that come up when you're trying to sell," Bey says. If you'd like more general information about this area of the law, see our
patent law overview
or reach out to a patent attorney for legal advice.
What do I do next?
Enter your location below to get connected with a qualified attorney today.
Attorney directory searches
Helpful links
Find top lawyers with confidence
The Super Lawyers patented selection process is peer influenced and research driven, selecting the top 5% of attorneys to the Super Lawyers lists each year. We know lawyers and make it easy to connect with them.
Find a lawyer near you