How Does a Private Investment in Public Equity Work?
A legal overview of the discount investment purchase methodA legal overview of the discount investment purchase method
on December 6, 2019
Updated on January 27, 2023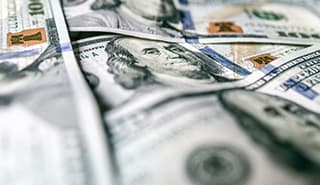 Private investment in public equity—often referred to more simply as a 'PIPE deal' or a 'PIPE'—involves the selling of shares of a publicly traded company to private investors outside of a standard public offering within a stock exchange. Generally, investors get a discounted price per share through a PIPE deal. However, the shares that they receive are illiquid—there are restrictions on when and how they can be sold.
Private Investment in Public Equity: Understanding the Basics
As described by the Securities and Exchange Commission (SEC), a private investment in public equity offer or 'PIPE deal' is a type of investment transaction in which the buyer has agreed to purchase a significant number of restricted new shares at a pre-agreed stock price. From there, the company that issued the securities will typically file something called a resale registration statement.
Not Only Investors are Eligible to Participate
Ordinary investors are generally not eligible to participate in a PIPE transactions. Instead, these transactions are restricted to institutional investors or so-called 'accredited investors.' Under securities industry regulations, an accredited investor is an individual or entity who is deemed to have sufficient financial resources and sophistication within the stock market.
What Are the Pros and Cons of a PIPE Deal?
For Securities Issuers
For companies that are offering securities through a PIPE deal, there are both advantages and disadvantages.
The primary benefit is that this type of arrangement allows an issuer to quickly raise a significant amount of capital from knowledgeable investors. If a public company needs access to financing, private investment in public equity may be the best option.
The downside is that the company is diluting its shares. As such, the current shareholders may lose some of their value. Beyond that, the nature of PIPE deals require shares to be offered at a somewhat discounted price.
For Investors
For accredited investors and institutional investors, the primary advantage of a PIPE deal is, as was mentioned, the fact that shares can be obtained at a discount. Assuming the investment is sensible, an investor gets an immediate valuation.
Of course, that advantage is not obtained without its risks. Like other forms of private securities, PIPE offerings are unregistered securities—there is less oversight. Perhaps even more important, shares obtained through a private investment in public equity transactions are illiquid.
Is a Private Investment in Public Equity (PIPE) the Right Option?
Whether you are operating a company looking to raise money or a sophisticated investor looking for above-market returns, a private investment in public equity can enticing. That being said, these are complex, potentially risky transactions. It is crucial that all parties involved conduct proper due diligence. If you have any specific questions about PIPE deals or the discount purchase method, contact an experienced Massachusetts securities and corporate finance attorney for assistance. For more information about this area, read our securities and corporate finance law overview.