Who Isn't Entitled to Overtime Pay?
The compensation exemptions for overtime in Illinois
By S.M. Oliva | Last updated on January 29, 2023
Use these links to jump to different sections: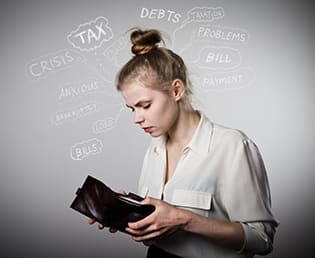 Illinois employers are free to require their employees to work as many hours as they see fit. But once an employee works more than 40 hours in a given workweek—which is not necessarily the same thing as a Monday-to-Friday calendar week—the employer may have to pay "overtime" rates for any excess hours. Overtime pay in this context is defined as 150 percent (or time and a half) of the employee's normal hourly wage per pay period. The Fair Labor Standards Act (FLSA) governs overtime pay in Illinois. The federal law does not entitle every employee to overtime. Instead, the law contains a series of exemptions that employers may invoke to avoid paying overtime hours to a particular employee. "In Illinois, basically, the same exemptions under the Fair Labor Standards Act apply," says
Lori A. Goldstein
, an employment attorney in Northfield. "Then there are some additional exemptions. to the overtime rates. One is for individuals that work for an employer that has less than four eligible employees. [If it's a family business] you don't count family members as any of the individuals." She continues: "Illinois exempts, generally, people that work in agriculture; those that are under 16 and work on a farm; students that work for an accredited Illinois university that they're attending; people working through the U.S. Department of Transportation, because they have specific rules for maximum hours."
Salaried Employees
Most of these exemptions are grouped under the heading of "executive, administrative, and professional" (EAP) employees. As a baseline, an EAP employee is paid on a salary basis—as opposed to an hourly wage—and earns at least $455 per week. Beyond that it is necessary to look at the employee's primary job duties to determine whether or not they are exempt EAP employees. "Everybody thinks salary equals exempt, and that's the biggest myth that hurts most employers," says Goldstein. Note that simply giving an employee a job title such as manager or supervisor does not automatically make them exempt. The FLSA requires a more detailed examination of what the employee actually does. To qualify as an executive worker, for example, the employee's main duties should involve "the management of the enterprise" or one of its departments and include directing "two or more other employees" in some way. Along similar lines, administrative employees include individuals who perform "office or non-manual work" that relates to the employer's or its clients' management or business operations, and who exercise discretion and independent judgment with respect to matters of significance, such as outside salespeople. Professional employees are a more complex subcategory. A professional may be classified as either learned or "creative. A learned professional is an employee whose position requires some degree of advanced knowledge and whose labor is primarily intellectual rather than physical, white collar. An in-house attorney or paralegal would be an example of a learned professional. A creative professional is defined as someone whose work involves "invention, imagination, originality," or some degree of artistic talent. For instance, a graphic designer would qualify as a creative professional.
Computer & Outside Sales Employees
Besides EAP employees, the FLSA also broadly exempts employees who primarily work with computers or whose duties primarily involve outside sales. Computer employees may include programmers, software engineers, or systems administrators. Unlike EAP employees, exempt computer employees may work on an hourly wage, provided they earn at least $27.63 per hour. In contrast, outside sales employees do not need to earn any minimum salary to qualify as exempt. Indeed, many outside sales employees work on a commission basis. But the word outside is critical here—an exempt employee under this category must "customarily and regularly" operate outside of the employer's normal place of business. If a salesperson works primarily inside the company's office they are considered non-exempt, regardless of how they are paid.
A qualified Illinois employment law attorney
can provide you with more specific legal advice about overtime laws, dealing with the Department of Labor (DOL) and what employees of your business may be exempt from federal and state employee overtime wages. For more information about this area, see our overviews on
employment law for employers
 and 
wage and hour laws
.
What do I do next?
Enter your location below to get connected with a qualified attorney today.
Additional Wage & Hour Laws articles
Related topics
Attorney directory searches
Find top lawyers with confidence
The Super Lawyers patented selection process is peer influenced and research driven, selecting the top 5% of attorneys to the Super Lawyers lists each year. We know lawyers and make it easy to connect with them.
Find a lawyer near you