If I Make a Will with an Online Template, Is it Legal?
What you need for a valid will in South Dakota
on November 17, 2020
Updated on January 29, 2023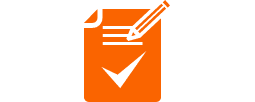 A will is a core estate planning document. As explained by the South Dakota Consumer Protection, it is the document that helps to determine how your property and assets will be distributed after your passing. You may want to know: Can I use an online template to make a will in South Dakota? The short answer is 'yes'—but there are some serious limitations to using a predefined online will template.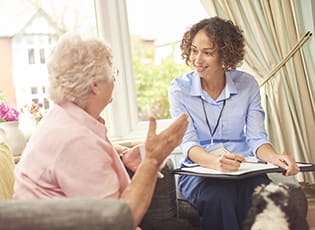 First and foremost: "It costs a whole lot more later if it it's wrong," says Jordan D. Veurink, an estate planning attorney with Ballard Spahr in Sioux Falls. "And people sometimes under-plan or mis-plan if they do it themselves. Part of the value I give is going to be right at or after that initial meeting. The documents aren't always all that complicated. It's really the advice that's the value. There's just a whole lot more than filling in some blanks."
Quite simply, he adds: "If it's worth doing, it's worth doing right."
Here is an overview of South Dakota's requirements for writing a will and the benefits of working with an estate planning attorney.
The Elements of a Valid Will in South Dakota
The State Bar of South Dakota notes that wills must meet certain legal requirements in order to be valid. If the will is deemed flawed, it may not be accepted by a probate court. This could lead to serious conflict between family members—something you no doubt want to avoid. When making a will in South Dakota, you should be sure it conforms to the following four criteria:
The testator (maker of the will) must be a competent adult;
The will should be a written document—oral wills are only permissible in very limited circumstances;
The will must be signed by the testator; and
The will should be acknowledged in front of two witnesses
"Each state has its own requirements for what it takes to validly execute a will. Some people think they can fill in the template and print off a will and it's valid, or that they can print it off and just sign it and it's valid," says Veurink. "Many people don't realize that even executing a will must meet statutory requirements, and failing to do so can invalidate a will."
To be clear, there is no requirement on South Dakota law that you need to hire an attorney to make a will. State regulations give the drafting party considerable flexibility in writing their will. You can use an online template or do-it-yourself computer software to draft your own will.
An Online Template Might Not Fit Your Needs
The purpose of estate planning is not simply to make a legal will; it is to create a comprehensive plan that will effectively protect your family members and your loved ones.
"We usually only see these types of things are when there's a problem," Veurink says.
And there can be a lot of problems. For instance: "People don't always leave things as desired or they mischaracterize things. For example, they'll say, 'I want to leave my house in a certain city to a certain person.' That, of course, is something we do all the time. But there can be a lot of potential for ambiguity and fights among family members if a client owns two or more houses, or a rental house and a main house, for example," Veurink explains.
"The other thing we see more of is people thinking that it's fine to use an online service because, 'I don't have very much and I'm just going to leave it to my kids.' However, we're now seeing so much divorce and so many creditor problems. People can certainly leave assets outright to others in their wills, but I don't think people always know the benefit that can get from [an attorney]—even just talking about a child whose marriage might be on the rocks or someone who have a failing business, there may be options available to protect and preserve a client's assets instead of risking having those asset be subject to their beneficiaries' creditors."
An online template is a relatively crude way to draft a will. It is generally not the best option for anyone who owns significant assets or who has a complicated estate. But even simple circumstances can lead to not-so-simple results.
"One horror story I've heard was [a couple who] left their assets, outright and in equal shares, to their children.  Everything was done right, except that one child ended up on government benefits and her distribution caused her to be ineligible for those benefits," Veurink adds. "She had to spend down almost all of her share of the estate, which could have been left in a special needs trust. Instead, she had to spend down her entire share of the estate so she could become eligible again for government benefits."
It is generally better to have a will that is customized to meet your individual needs. In some situations, a will might not even be the best estate planning tool to pass on certain assets or property to your selected beneficiaries. You may be better off setting up a trust.
The Cost of an Attorney and What to Expect When You Meet One
Often a straightforward will is inexpensive, and an attorney will cover the anticipated cost when they first talk with you.
"In my preliminary meeting, I usually sit down with the client for an hour or so," Veurink explains. "I'll try to get a feel for what assets they have and what they may need. Until I'm retained, I can't give any specific legal advice, of course, but I usually have a pretty good idea of an appropriate estate plan and how much that would cost."
Wills are commonly done on a flat fee basis, meaning the attorney will charge one flat price for it, as opposed to an hourly rate. Veurink does so, he says, "because I don't want people to be reluctant to call thinking they're going to get billed for a quarter hour or whatever. We do whatever we can to get our clients comfortable."
As far as the actual cost of a will, Veurink says it depends on factors such as the firm you work with, "but it doesn't have to be a time-consuming, costly, endeavor. We work with many clients whose wills don't need to be complex, 100-page documents that creates numerous trusts."
If you come to an attorney with online template will, looking for them to make sure it's OK, that's fine, Veurink says. "But from an efficiency standpoint, it usually makes more sense just to start with ours and put the desired provisions into our documents," he adds. "By the time I review and revise an online template, it doesn't usually end up being that efficient. It's usually going to cost twice as much to do the same job."
Other Featured Articles
Make sure your will holds up in probate court