How to Report Wrongful Termination
An overview of the options if an employee was a victim
on August 27, 2020
Updated on January 29, 2023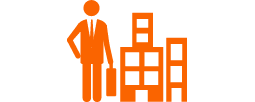 Victims of workplace discrimination need to know how to protect themselves. Justice starts with reporting wrongful termination. In this article, you will find an overview of wrongful termination laws and guidance for reporting the matter. If you have any specific questions, you should call an employment lawyer for help.
Also known as a wrongful dismissal or a wrongful discharge, a wrongful termination is the illegal firing or removal of an employee. To bring a successful wrongful termination claim, an employee must prove that their rights were violated. Notably, this means more than establishing that they were treated "unfairly"—an employer must have violated federal or state agency regulations (such as the U.S. Department of Labor and Equal Employment Opportunity Commission, or EEOC).
As explained by the National Conference of State Legislatures (NCSL), work is assumed to be 'at-will employment' in 49 out of the 50 U.S. states. Montana is the one exception—though the laws there are still somewhat similar to other states. Under this type of system, employers retain wide discretion regarding hiring and firing decisions. A company does not need a "good" or "fair" reason to remove an at-will employee. Still, they cannot fire a worker for an illegal reason.
When Can You Sue for Wrongful Termination?
You can bring a successful wrongful termination lawsuit if you were fired, laid off, or forced to resign for unlawful reasons. Your employer does not get to make the final call on whether or not a termination was legal. You can file a lawsuit. There are a number of different grounds to file a wrongful termination claim. The most common include:
Employment discrimination claims
Retaliation (such as whistleblower activity)
Breach of an employment contract
Violation of public policy
In the context of sexual harassment claims, most wrongful termination lawsuits involve allegations of retaliation. Federal law prohibits employers from taking adverse action against employees who report sexual harassment, file a complaint, or testify as a witness in another employee's lawsuit. If you reported sexual harassment and you are fired or laid off soon after, you may have been the victim of a wrongful termination.
How Do You Prove Wrongful Termination?
Wrongful termination cases are often highly complex. Most companies and organizations are well aware of the fact that they cannot remove workers on discriminatory grounds or in retaliation for reporting sexual harassment. Often, they try to conceal their true motivations with pretextual reasoning—perhaps arguing that an employee was simply removed for "performance" reasons. This raises an important question: How do you prove wrongful termination?
Similar to other employment lawsuits, a successful wrongful termination claim must always be built on a foundation of reliable supporting evidence. The specific types of evidence will vary based on the underlying facts of the case. It could include everything from witness statements to text messages or emails to admissions of culpability by the harasser. Many retaliation cases are also backed by a legal concept known as temporary proximity. If an employee was fired (or treated worse) soon after reporting or complaining about sexual harassment, it gives rise to the rebuttable presumption that those two things are causally related. If you are a victim of sexual harassment you should take legal action and talk to an employment law firm or a labor law attorney for legal advice. Most lawyers offer a free consultation.