An Overview on Custody and Visitation Law
Understanding your right to see your child
on February 10, 2020
Updated on March 30, 2020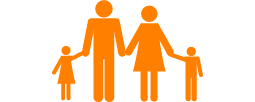 When and where you see your children is likely one of your primary concerns. If you are going through a divorce or are the unmarried parent of a child, you may have a lot of questions about custody and visitation. You want what is best for your children, and having a relationship with them is important to you.
Parents can work together to make plans for their children, or they can ask a court to help them. Either way, parents might find lawyers helpful in their discussions. The following information is designed to help you understand the basics of custody and visitation so you feel confident talking to a lawyer.
Overview
Custody and visitation are often used together, but they are not the same thing. Custody refers to the right and responsibility to make decisions for your child and have your child live with you. Visitation is the time you spend with your child and is frequently at issue when one parent is not granted physical custody of their child.
Custody Generally
"Child custody" is an umbrella term that includes physical and legal custody. Children almost always live with the parent who has physical custody and makes day-to-day decisions about the kids' lives. Physical custody is often granted to one parent while the other is granted visitation and parenting time. Legal custody, on the other hand, is usually shared between parents who are both responsible for making decisions about their kids' welfare. If one parent it shown to be unfit, then the court may give the other parent sole legal custody. When a parent has sole legal custody, they do not need to consult with the other parent when making decisions about the child's education, religious instruction or medical decisions.
Making Custody Determinations
The process for making custody determinations can vary depending on whether the parents are going through a divorce or have never been married.
Divorce
Custody is usually addressed during a couple's divorce proceedings. The parents have the option of coming to an agreement relating to custody with the help of their lawyers or mediators. If the parents are unsuccessful, their divorce judge will make the final determination, usually according to a state statute.
Unmarried parents
When the child's parents were never married to each other, most state statutes require that the mother be awarded sole physical custody. If the child's father takes steps to establish paternity (discussed below), then the custody determination will proceed much like it does in a divorce. The parents can come to an agreement or a family court judge will decide based on the best interests of the child.
Visitation
When parents do not share physical custody, the non-custodial parent will usually be granted visitation. Like custody, the parents can agree on a visitation plan or the court can create one based on statutes and the children's best interests.
In some jurisdictions, parents may be required to create a parenting plan, which is helpful even when it is not required. A parenting plan can establish the children's main residence and the non-custodial parent's visitation schedule. The plan may also address activities the children are involved in and who will pick them up and drop them off. Special days, such as Mother's and Father's Day and birthdays, can also be addressed in the plan so everyone knows what to expect. It might also be helpful to include modification instructions in the parenting plan so, if conflict arises, there is already a plan in place to address it.
Establishing Paternity
Custody and visitation laws most often concern a child's biological parents, so it is sometimes necessary for an unmarried father to establish that he is the biological father of the child. Paternity can be established voluntarily through an agreement of both parents, or it can be established by a court though a paternity lawsuit.
Voluntary
Federal regulations require all states to offer unmarried parents the opportunity to establish paternity voluntarily by signing an acknowledgment. Often, this happens at the hospital when the baby is born, but it doesn't have to happen then. Some states have stricter requirements than others, so if you would like to voluntarily establish your child's paternity, you should make sure you know what your state requires.
Paternity lawsuit
Paternity lawsuits can be filed by either parent, and they are usually filed when one parent wants the other to pay child support or grant visitation. In making its determination, the court can look at DNA tests, the child's birth certificate or circumstantial evidence. For example, if the alleged father is acting as if he is the child's father, this can be used as circumstantial evidence. 
Common Questions
Below are some common questions you might want to consider when meeting with an attorney for the first time.
How can I get custody of my children?
Does a court need to approve our custody and visitation plan if we agreed to it?
Can I change the court's custody determination?
Does a parent have the right to deny visitation?
What if a parent doesn't show up for visitation?
Finding the Right Attorney for Your Needs
It is important to approach the right type of attorney—someone who can help you through your entire case. To do so, you can visit the Super Lawyers directory, and use the search box to find a lawyer based on your legal issue or location.
To help you get started, you may want to consider looking for a family law lawyer who specializes in custody and visitation. Fathers seeking to establish paternity might also consider looking for a lawyer who specializes in father's rights.
Why Should I Talk to a Lawyer?
Child custody and visitation can be complicated because laws vary by state, and parents can deviate from statutory recommendations in some areas. Cases can be further complicated by emotions and difficult relationships. A lawyer will be able to help you navigate your emotions and understand the law, and they will be able to help you negotiate an agreement if that's what you choose to do.
A lawyer will be able to anticipate potential problems with your case and advise you on how to approach them. Your lawyer will also keep track of deadlines and file all the paperwork with the necessary courts and agencies, giving you one less thing to worry about.
Why Super Lawyers?
Super Lawyers is a rating service of outstanding lawyers from more than 70 practice areas who have attained a high degree of peer recognition and professional achievement. The patented selection process includes independent research, peer nominations and peer evaluations. The objective is to create a credible, comprehensive and diverse listing of outstanding attorneys that can be used as a resource for attorneys and consumers searching for legal counsel. As Super Lawyers is intended to be used as an aid in selecting a lawyer, we limit the lawyer ratings to those who can be hired and retained by the public. You can learn more about the selection process here.
Other Featured Articles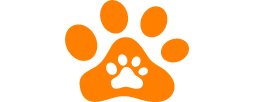 Animal Bites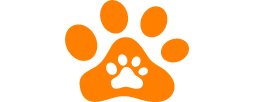 Animal Bites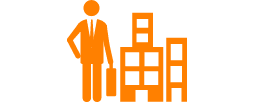 Employment Law - Employee