An Overview on Federal Criminal Law
When does the federal government have authority to prosecute my case?
on February 11, 2020
Updated on May 1, 2020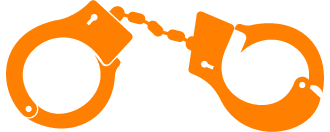 You've been arrested. Now what? You probably know basics like some of the rights you can invoke if the police want to talk to you and that you can have a jury of your peers. While those are two important aspects of criminal law, a lot happens in between.
Being charged with a federal crime adds nuance to your case, including the possibility or two prosecutions. The following overview will give you an example of situations that can give the federal government the authority to prosecute your case.
Overview
For the most part, criminal laws are created and enforced on the state level. However, the federal government has exclusive jurisdiction over a number of issues outlined in the Constitution. These issues fall under what's called "federal subject matter jurisdiction." There are also special circumstances that can give the federal government jurisdiction over crimes that normally fall under only state jurisdiction.
Federal Subject Matter Jurisdiction
In Article I, Section 8 of the United States Constitution, you will find a list of issues over which the federal government has exclusive authority. These issues include immigration, taxation, the postal service and regulating money.
This jurisdiction gives federal courts the authority to handle criminal cases involving immigration and customs violations, counterfeiting money, tax evasion and mail fraud. The federal government also has the authority to regulate commerce, and this authority has been used as the basis for legislation like federal drug laws.
Federal Property and Officers
Even when a crime doesn't invoke federal law, it can still fall under the jurisdiction of federal courts if it involved federal property or federal officers.
For example, if someone is murdered in a national park, that would be a federal crime because of the nature of national parks. This applies to smaller crimes like theft, if they occur in places under federal jurisdiction like military bases or reservations. Finally, federal law comes into play if a federal law enforcement officer like a DEA or FBI agent is assaulted.
Multiple States
If a crime has victims in multiple states or state lines are crossed during the commission of the crime, then federal courts will have jurisdiction. A common example of these kinds of cases is fraud that happens online because it easily reaches people in multiple states. Another example is when someone is kidnapped in state A and brought across the border to state B.
A common issue that arises in these cases is something called "concurrent jurisdiction," which is when state courts and federal courts both have jurisdiction. There is no constitutional limitation on both federal and state prosecution happening at the same time or one after the other. This is because the "double jeopardy" clause only applies to the same offense and federal and state statutes are considered different offenses.
Common Questions
Below are some common questions you might want to consider when meeting with an attorney for the first time.
How do state and federal criminal law differ?
Can I be charged in state court if I was acquitted in federal court?
Can you be charged with a federal crime without knowing?
What crimes go to federal court?
Who is the prosecutor in a federal criminal case?
Finding the Right Attorney for Your Needs
It is important to approach the right type of attorney—someone who can help you through your entire case. To do so, you can visit the Super Lawyers directory, and use the search box to find a lawyer based on your legal issue or location.
To help you get started, you may want to consider looking for a criminal defense attorney with experience in federal court.
Why Should I Talk to a Lawyer?
Federal prosecutions can be more complicated than state prosecutions because they involve federal constitutional law and federal law enforcement officers and prosecutors. In some cases, you might even be subject to prosecution in both state and federal court. The consequences in these courts can vary widely, and you sometimes have different rights. A lawyer with experience in federal court will be invaluable as you navigate the differences between state and federal court.
A lawyer will be able to anticipate potential problems with your case and advise you on how to approach them. Your lawyer will also keep track of deadlines and file all the paperwork with the necessary courts and agencies, giving you one less thing to worry about.
Why Super Lawyers?
Super Lawyers is a rating service of outstanding lawyers from more than 70 practice areas who have attained a high degree of peer recognition and professional achievement. The patented selection process includes independent research, peer nominations and peer evaluations. The objective is to create a credible, comprehensive and diverse listing of outstanding attorneys that can be used as a resource for attorneys and consumers searching for legal counsel. As Super Lawyers is intended to be used as an aid in selecting a lawyer, we limit the lawyer ratings to those who can be hired and retained by the public. You can learn more about the selection process here.