Their Greatest Gift
What Amy Tripp's grandparents taught her about life and elder law
Published in 2017 Michigan Super Lawyers magazine on September 5, 2017
Updated on October 20, 2017
I knew early in law school that I wanted to do something with people with disabilities, including issues of aging in vulnerable adults. When I was in high school, I had the opportunity to do some volunteer work at a couple of our local nursing homes, and that was always intriguing.
After law school, the first Medicaid application I did was for my 97-year-old great-grandmother, who was admitted to a skilled nursing home for her end-of-life experience. I had never done a Medicaid application—so this was new for me—and hers was a fairly simple, straightforward application: She hadn't owned a home for several years, and she had very modest savings.  
It was my first experience with a long-term-care nursing home admission, and after we got her through the financial process and approved, some of the staff at that particular facility reached out to me to help other residents. I started helping residents get through the paperwork and financial processes for that particular facility.
I had three other grandparents live into their late 80s. Each of them showed me a different experience of aging and the end of life. One grandmother developed vasculitis and had some physical issues. One night, in August 2005, while reading the paper, she fell asleep and didn't wake up. That experience is what we wish for all of our loved ones: that they just fall asleep and don't wake up. But it was a very emotional experience, and shocking for the family; we weren't prepared for her to leave us that quickly. 
My other grandmother, about five years later, entered a hospital right around Mother's Day. From the hospital she was transferred to a long-term care facility and declined very rapidly, as a result of several other issues. I had a very intimate nursing home experience with that grandmother, as that's not where she wanted to be. But as a family, we were unable to care for her at the level she needed. As her disease progressed, she became a different person, and we were very fortunate to be able to transfer her into a hospice house locally. 
Her last two months were spent there, which was an amazing environment. I learned more about the hospice house and how that end-of-life experience works, and they allowed her to bring in many personal effects, which gave her much comfort. Literally 24 hours after arriving in the hospice, she lost all of her anxiety. She became comfortable and regained a lot of her ability to communicate, and she passed away peacefully there.
Then, in August 2013, my grandfather [pictured right] was battling lung cancer. We wanted to honor his choice, and he moved into my home until he passed away in November—under my parents' and my care, and with some hospice help. 
I use my grandfather as an example when I talk about understanding risks and judgment. He became a little frailer, but he wanted to live up north at my dad's cottage all winter. He understood the risks, and it was our job to respect his wishes—even though it wasn't the safest decision. I tell families that their job is to reduce risk, not eliminate it. We want to preserve an individual's dignity and right to make choices. Sometimes the parent's or family member's decision isn't going to be exactly what we want, but that's OK. 
I say, with all sincerity, that the greatest gift my grandparents gave me was their end-of-life experiences. They've made me a better lawyer as a result of being an active part of each one of them. Elder law is a lot of listening, understanding and counseling through some very tough decisions and emotional times. Many people are very fearful as they see their loved ones decline, or as they start to decline themselves. We provide good, solid information and a lot of peace to families. That gratitude is great. 
Other Featured Articles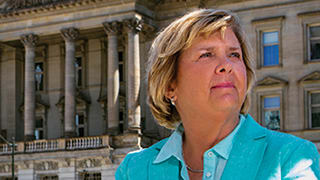 From the Ground Up
Kathleen Bogas has been part of employment discrimination cases since the foundation of the law Featuring Kathleen L. Bogas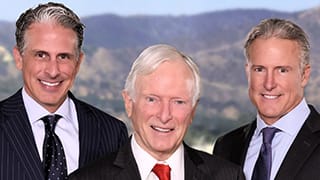 McNicholas & McNicholas & McNicholas
A father, two sons, and letting Rodman be Rodman Featuring Matthew S. McNicholas, Patrick McNicholas, John P. McNicholas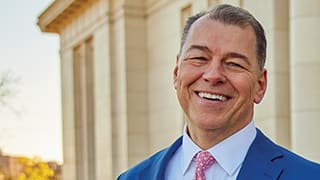 Providence Over Coincidence
Paul Sinclair's life and practice are guided by his LDS church principles Featuring Paul Sinclair