'Round About 6 p.m. on Sunday
Outside the courtroom, you can catch Luther J. Battiste III spinning jazz on the radio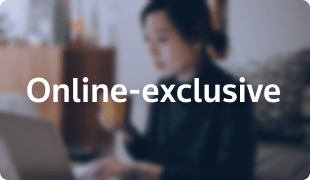 Super Lawyers online-exclusive
By Trevor Kupfer on August 14, 2017
Luther J. Battiste III thinks back to his days growing up in Orangeburg. He remembers his mom and dad coming home from working at the South Carolina State University (her, a librarian; him, a facilities director). He remembers his uncle, who lived with them for a time while he went to college. He also remembers Miles Davis, Nancy Wilson, and the music that filled their home.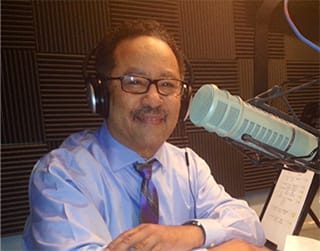 "I grew up with jazz, and developed a love for music at an early age," Battiste recalls, then laughs. "I think my DJ career started in my bedroom with a hi-fi turntable playing James Brown's
Live at the Apollo
, jazz, R&B, and all the wonderful music of that time."
Battiste is a founder and plaintiff's attorney at Johnson, Toal & Battiste; a former Columbia City Council member; and former president or chair of loads of legal, civic and arts boards. He's also a jazz DJ, and his dulcet tones have graced South Carolina airwaves since August 2013.
He made his debut on The Palm—WWNU FM 92.1 in Columbia—as part of "Jazz in the City." Battiste was part of a three-man rotation who ran the show until the station was bought out in 2016. The show came to an end, but Battiste's run as a DJ did not. Since July 2016, he has run a weekly show on WOCS FM 93.7, an R&B station in Orangeburg. Battiste dubbed it "Jazz From the Garden City" in honor of his hometown and to continue the legacy of the previous show.
"It was a really great opportunity for me, since it's the town I grew up in and I've had a law office in for more than 30 years," he says. "The station is really unique—it's a small, not-for-profit, and really community-oriented." He isn't paid for the gig, so it's truly a labor of love.
The music on the show is culled from Battiste's "extensive musical collection accumulated over 43 years. What I try to do is, first of all, showcase the best music in the world, but I also try to educate the listeners about jazz and the artists," he says. Battiste has collected hundreds of jazz records (on vinyl as well as CD), books about jazz, and vintage copies of Down Beat and Jazz Times magazines.
He plans his playlist early in the week—typically Tuesday or Wednesday—and records everything live on Sunday, from 6 to 8 p.m. "I'm listening to music all the time—say, in my car on the radio—and I get ideas. I say, 'Well, I'm gonna do a blue set here, a trumpet set there, collaborations with Miles Davis,' and it just comes each week. There's a rhythm to it," Battiste says. "I put a lot of thought into it so it flows."
His playlists feature legends like Thelonious Monk, John Coltrane, Bill Evans and Sonny Rollins; contemporary favorites like Gregory Porter and Jazzmeia Horn; and pop artists with jazz influences like Marvin Gaye, Sade and John Legend. This not only diversifies the playlist and stretches into his other musical tastes, but also showcases the broader reach of the form. The show occasionally includes an interview with touring or local artists, and Battiste hopes to soon feature live, in-studio performances.
The listenership has taken notice. The station is top of the local charts in four categories, including variety of music, and their ratings show regular audiences outside their broadcast area. "You can listen anywhere in the world now through the website, and I get word from people tuning in on trains in the Rockies, from all over the U.S. and Europe, too," Battiste says.
The way Battiste talks about DJing to an audience isn't far off from presenting a case to a jury. "I always try to do it in a very precise way, where the music is the star and I'm just there to provide it in a way so the songs come alive," he says. "I like the improvisation, the skill of the virtuosos, it's unique to this country, and it just sooths my soul. It's a part of my life."
He may not play an instrument, but Battiste can still identify with the musicians. "Because I'm a trial lawyer and have to think on my feet, speak and be persuasive, those were natural for doing radio. I'm very methodical when it comes to the law—organized, focused and intense—but I do have to improvise when circumstances change and unexpected things happen in court. So that's the link with jazz."
Listen to "Jazz From the Garden City" at 6 to 8 p.m. EST via WOCS 93.7 FM or apps like TuneIn.
Search attorney feature articles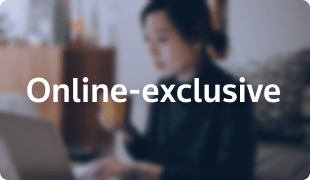 Featured lawyers
Helpful links
Other featured articles
When he needed life lessons for his children, Daniel Draisen started getting kids
Eugene Pettis' plan to lift others up the ladder
Beth Terrell takes on cases and causes for those without a voice
View more articles featuring lawyers
Find top lawyers with confidence
The Super Lawyers patented selection process is peer influenced and research driven, selecting the top 5% of attorneys to the Super Lawyers lists each year. We know lawyers and make it easy to connect with them.
Find a lawyer near you